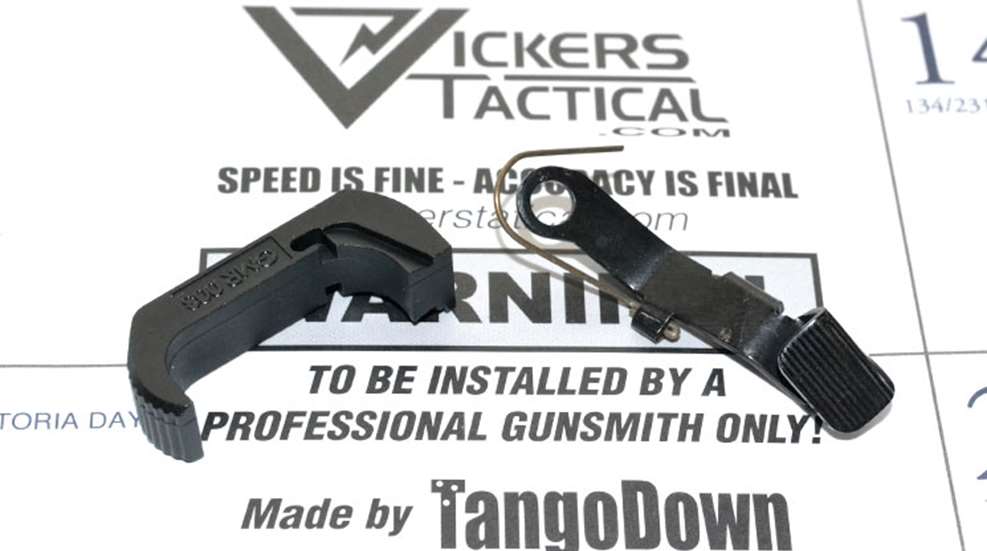 While the Glock series of full-, compact- and sub-compact-size handguns are excellent right out of the box, there's always room for improvement or customization, right?
Vickers Tactical, through TangoDown, offers a number of upgrades to help your Glock live up to its full potential and fill your needs better. Two such products are the Slide Stop and the Extended Magazine Catch. The Slide Stop has a reshaped contact area with deep serrations to foster better purchase at critical moments. The Extended Magazine Catch makes releasing magazines simpler for those with smaller hands so that changing one's grip should no longer be necessary.
Both upgrades are simple to perform (Vickers Tactical does recommend the Slide Stop be installed by a professional gunsmith) and add utility at low cost. Improve the ergonomics of your defensive handgun, add useful features that assist at critical junctures and customize your pistol to your liking.
MSRP: $19.95 (Slide Stop), $16.92/$17.92 (Magazine Catch, black/tan).