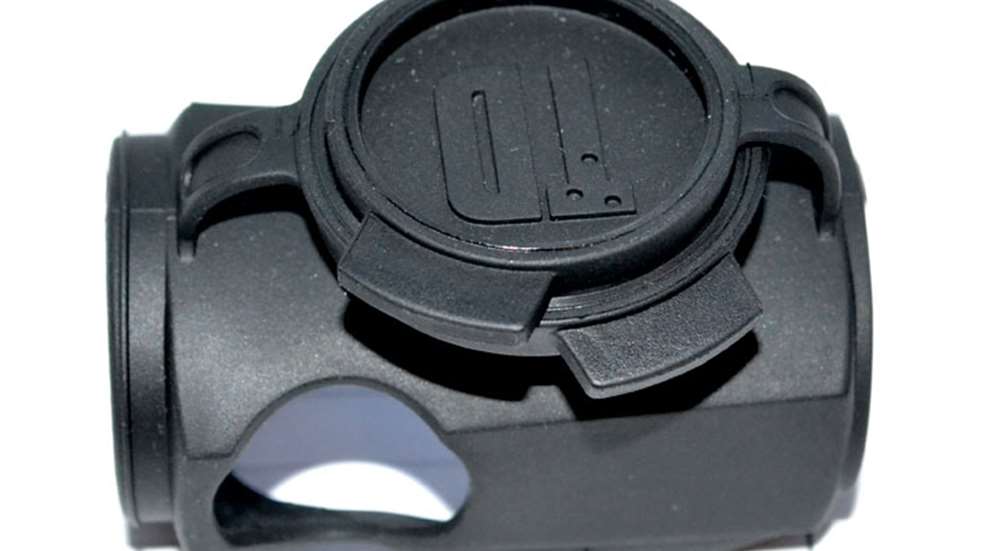 Your firearm's optic is a sizable investment, and one you rely on as the primary means of getting rounds on target. Why not protect that investment and ensure your red dot is ready for immediate use?
TangoDown's model iO-001 optic cover fits Aimpoint models T-1, H-1 and R-1 and is constructed of thermoplastic polyurethane. It features twin snap caps that next together on top of the optic for tethered storage out of the line of sight. This cover is resistant to oil, fuel, solvents, temperature, abrasion and UV rays, and also functions to protect the optic from water and dust intrusion.
The cover is designed for one-hand operation and is low profile to keep the covers out of the line-of-sight when the optic is in use. Various color options mean you can blend the cover in to match your firearm's finish, and the cover is amenable to popular dip and spray coatings.
MSRP: $28.95. Available in black, OD green, forest green, and Flat Dark Earth.