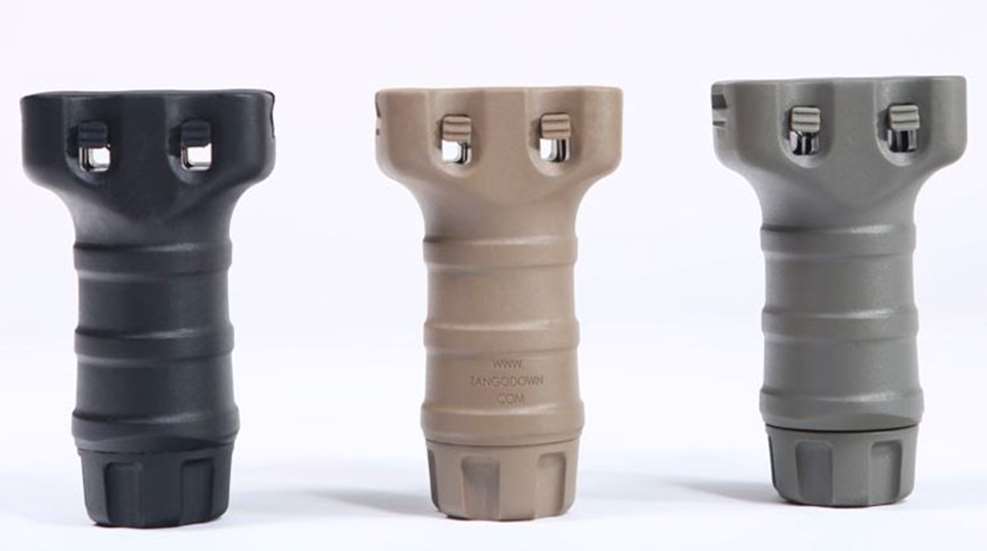 We've covered the full-size vertical foregrip from TangoDown previously, but here's another option. The company also offers a "stubby" model of the popular foregrip, model number BGV-Mk46K.
Especially important on carbines and rifles where maneuverability is a concern, the shorter foregrip allows three-finger purchase for superior control while lessening the overall footprint. The foregrip has a waterproof interior compartment for storage of batteries for optics, spare parts for your rifle or other small items as may be necessary.
Available colors are black, flat dark earth and foliage green. Overall length is 3.4 inches, and total weight of this diminutive grip is only 2.5 ounces. This grip won't take up much space nor add significant weight to your carbine while allowing excellent control to your defensive carbine. TangoDown also notes this foregrip is suitable for use on a defensive shotgun as well, being rated to withstand 12 gauge recoil.
MSRP: $64.42