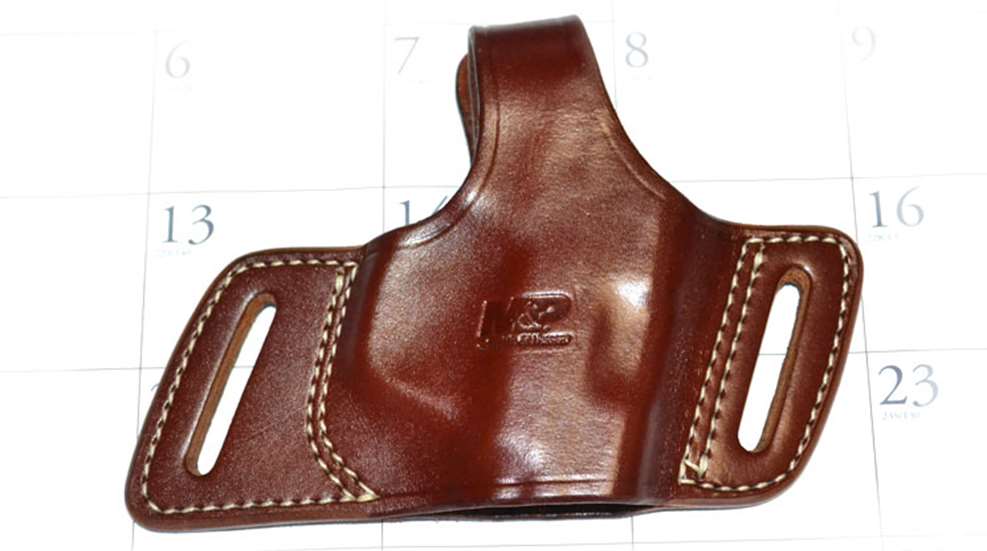 In keeping with the recent announcement from Smith & Wesson about the new M&P22 Compact, one of the smart moves the company made was to meet with industry leaders to ensure that the new pistol would have plenty of accessories available.
The Triple-K Secret Agent Belt Slide Holster has been specifically designed for the Smith & Wesson M&P22 Compact, and combines fine craftsmanship, rich brown leather and double-stitching at critical positions for strength. Available in black or brown leather and available for left- or right-handed shooters, the Triple-K carries the new Smith & Wesson with panache.
At first glance, it's surprising that there would be what amounts to a concealment holster for a rimfire pistol. When you realize the intent of the M&P22 Compact, though, it makes sense—it's supposed to be a trainer for folks who have the M&P Compact (or even the M&P Shield) as their carry firearm, so it makes sense to have similar gear as well.
MSRP: $48.50.