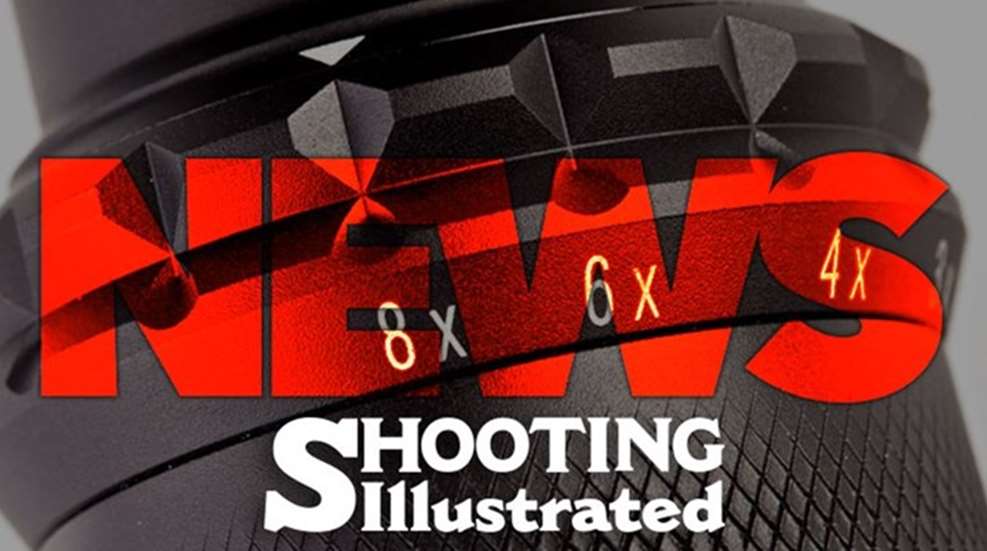 TacShield's new list of products includes a direct to Rail Mount Bipod, Multi-Cam pouches, belts and universal cleaning kits. The accessories and gear are perfect for law enforcement officers and military personnel, tactical and competitive shooters, and shooting sports enthusiasts.
Rail Attachment Bipod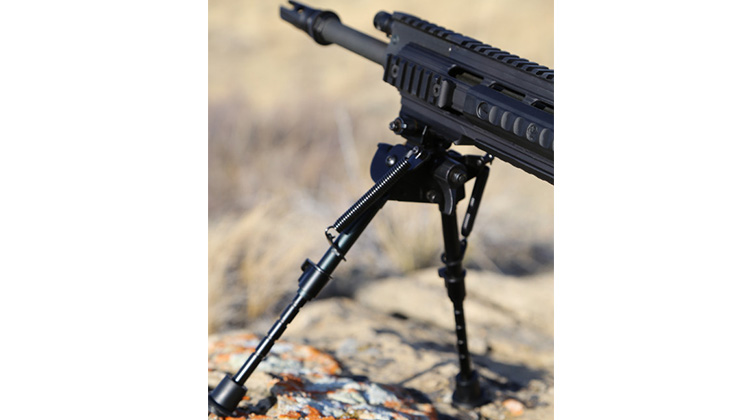 If you want a clean, precise shot while using your rifle, support is key. The new Rail Attachment Bipod can offer that support. The bipod attaches directly to any Mil-Spec Picatinny rails without the need for an adapter; it's secured by a quick detach lever. It features side-to-side pivot capabilities to adjust to uneven terrain, spring-loaded legs that automatically fully extend and lock with the push of a button, and each foot is covered in a grip cap to provide a non-slip rest on any surface in any weather.
The Rail Attachment Bipod is available in six to nine-inch or nine to 13-inch height, MSRP $79.99 and $84.99 respectively for each bipod.
Universal Cleaning Kit for Rifle and Shotgun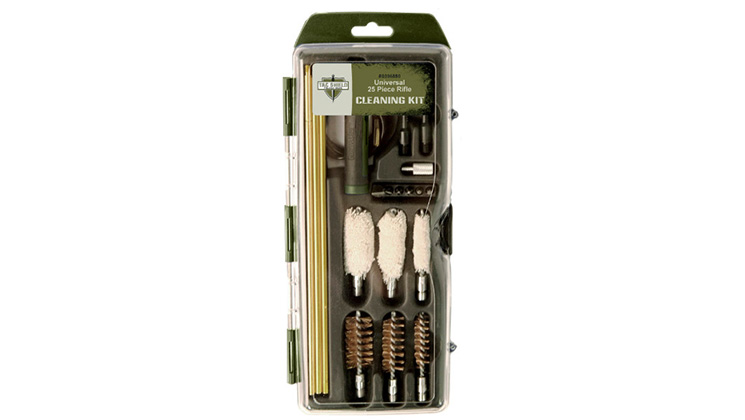 If firearms could clean themselves, the gun community as a whole would probably be a little happier, however that's not the case. Thankfully, Tac Shield's Universal Cleaning Kits for rifle and shotgun give you all hardware components you need to do the job you don't want to do.
The Universal Rifle Cleaning Kit is a 25-piece set that includes premium brass cleaning rods, a pull-though cable, bore brushes and mops in .22, .243/6mm, .270/.280/7mm and .30 calibers. The kit also comes with two flat blade, two Philips head, one star and one hex screwdriver tips as well as 25 patches.
The Universal Shotgun Cleaning Kit is a 20-piece set that comes with the same rods, pull-though cable and six-piece bit set. The bore brushes and mop for this kit, however, are sized for 12 and 20 gauge and .410. Twenty-five cleaning patches are also included.
MSRP for both kits is $25.99.
Multi-Cam Pouches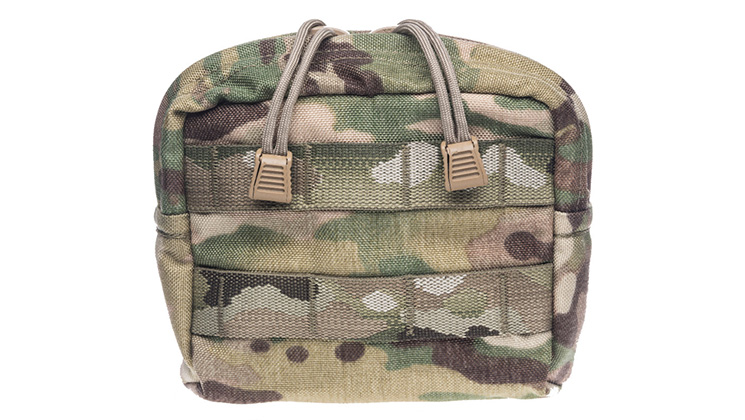 Designed for use by U.S. soldiers and law enforcement personnel, the Speed Load Rifle Magazine and Gear Storage Pouches in Multi-Cam offer them the extra space and utility in the appropriate pattern.
The new Multi-Cam pouches match the Operational Camouflage Pattern (OCP), and provide assistance and durability. The Speed Load Rifle pouch is constructed of a tough 1000 denier nylon exterior, reinforced with blackened grommets in high stress areas and retained with top quality elastic cords and pull tabs. Available in single, double and triple magazine configurations, the Speed Load Rifle pouch saves space on a vest and time on the field.
The Gear Storage pouches are constructed of the same durable and abrasion resistant 1000 denier nylon, and the stress points are reinforced with blackened grommets. The zippers with easy grabber pulls are quickly obtained even when wearing tactical gloves and a Mil-Spec webbing allows for additional hanging options for extra gear.
OCP/MC Tan Belts



What new product line is complete without belts? None. Tac Shield has a series of military and tactical belts that are strong, durable and ready to standup in the field. Each belt is available in Tan 499 to match OCP.
The Military Riggers Belt is made of a double wall, 1.75 inch thick Mil-Spec webbing and features a 7000-pound tensile strength. The forged steel locking and V-ring buckles are parachute grade and tested to withstand up to 2,500 pounds. The V-ring is secured out of the way by a hook and loop strap until it's needed.
The Tactical Riggers belt is made of the same double wall, 1.75-inch thick Mil-Spec webbing as the Military Riggers, and it boasts the same tensile and weight bearing strength. What is different about this belt is the unique fast access hookup Drop Forged Steel Rigger Buckle for emergency situations. The Tactical Riggers belt is available in MCMAP and coyote brown.
The BDU Belt by Tac Shield is made of the strong webbing as the previous belts, and it offers a 7000-pound tensile strength. This belt, however, is specially designed with a low profile buckle that's hard anodized with a patented system that prevents slippage even during heavy lifting. The curved buckle design conforms to your waist with a quick release fit.
Tac Shield's final new belt is the Garrison belt. A more of a laid-back belt, but still designed for U.S. soldiers since it's approved for use with U.S. Military trousers. It's made from a single layer 7000-pound webbing and features a tension lock buckle.