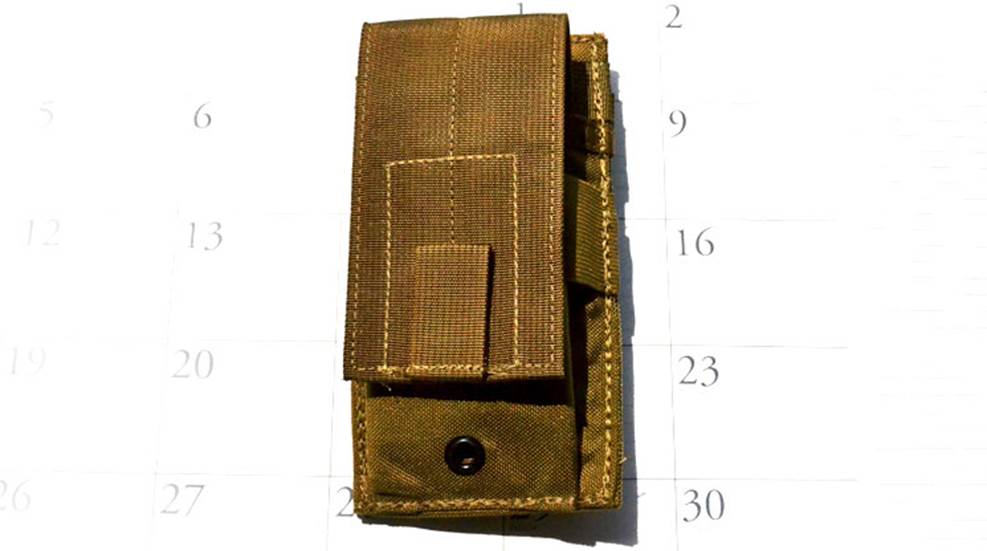 Being able to carry more gear in an efficient manner is always a good thing. When participating in a shooting competition, loading up for the range or preparing for the zombie apocalypse, having an ordered kit bag with a place for everything is a good thing.
TAC Shield's Universal Rifle MOLLE Pouch keeps a spare magazine at the ready in a convenient, neat and useful pouch. It's adaptable to fit pretty much any rifle magazine out there, from AR-15 and AK-47-pattern magazines to M14, FAL and many submachine gun magazines. Whether you've got a 40-round PMag or a 20 round metric FAL mag, the TAC Shield pouch will carry it snugly.
The pouch contains a flap that keeps grit and grime off your loaded magazine. This flap is attached via hook-and-loop closures that can be adjusted to account for magazine size differences across platforms or simply larger capacity magazines. It attaches to any gear with MOLLE loops using a simple and intuitive snap closure that feeds through the loops quickly and easily. It can be added or removed very quickly to any gear bag so equipped.
MSRP: $26.99, available in black or coyote.