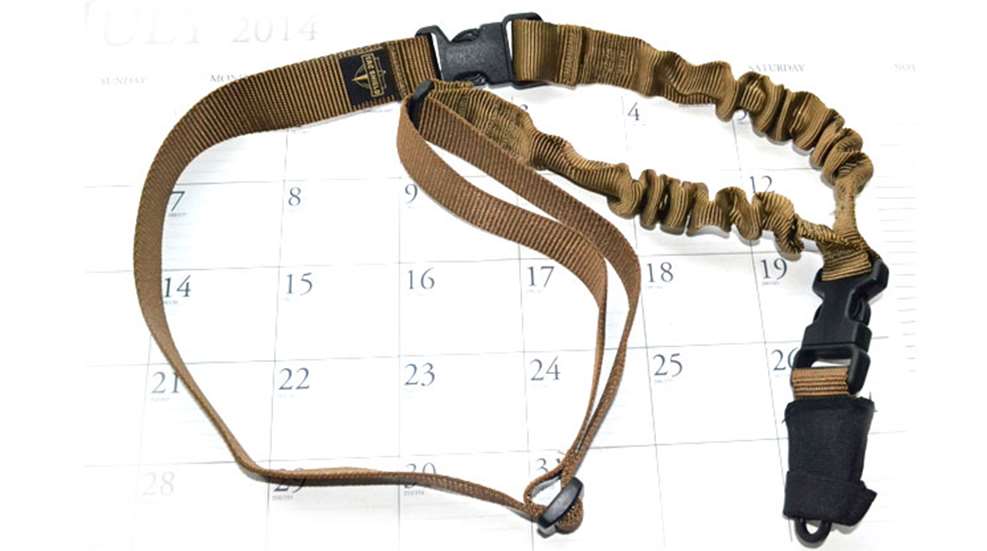 Whether you're looking for a sling for a carbine class, competing in a 3-gun match or simply to keep your rifle close while reloading magazines at the range, the TAC Shield Single Point Shock Sling is a cost-effective option.
Constructed of 1.25-inch-thick Mil-Spec webbing and containing Quick Release Buckles (QRB) at two separate points (near the carbine and at the shooter's body), the Shock Sling also contains double shock cords for supreme control under any circumstance.
Available in black or coyote tan, the elastic-sleeved Mil-Spec snap hook should fit most rifles. The hook is sleeved to minimize unwanted noise from the attachment point, handy if hunting varmints or for CQB with Zed in the zombie apocalypse (they are drawn to sound, you know). The strap is adjustable to fit a variety of body styles and clothing layers, and the QRB can be located at a natural point for rapid release if needed.
MSRP: $37.95