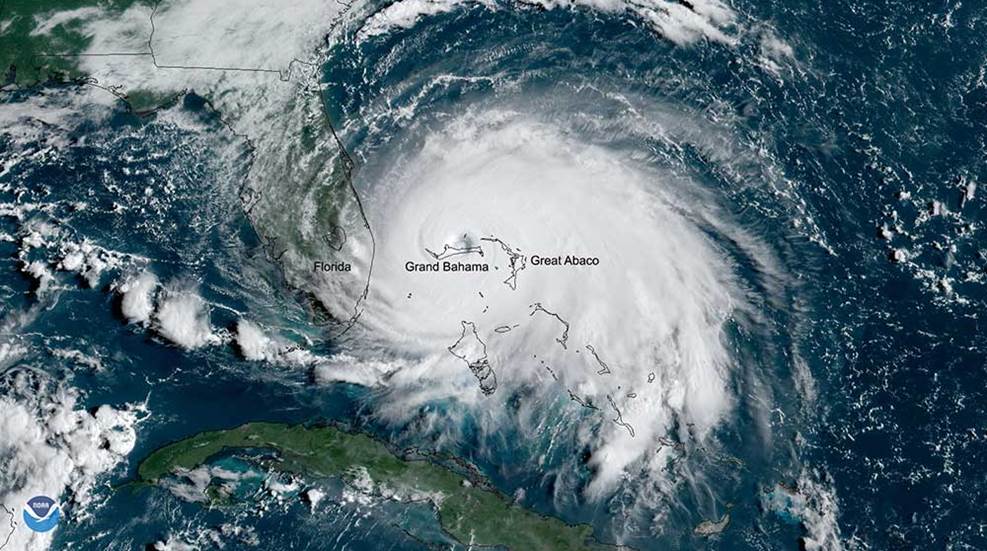 Survivor Filter teamed up with Pompano Beach, FL-based Kalashnikov USA this month to ship disaster relief supplies to the Bahamas, where Hurricane Dorian left thousands without the basics of food, shelter and clean water. The catastrophic storm hit Sept. 1, leaving more than 70,000 homeless and spilling more than a million gallons of crude oil. Four weeks later the official death toll rose to 56, according to news wire service UPI, but another 600 people remained missing—many thought to have been washed out to sea. Cleanup efforts continue, although full recovery will take years.

"Survivor Filter was founded on the premise that everyone should have access to clean drinking water," said Survivor Filter owner Mark Zakaib. "Hurricane Dorian has left thousands of people in a desperate and potentially life-threatening situation. We're honored to team up with Kalashnikov USA in their effort to help those in need."

Hurricane Dorian opened the 2019 Atlantic hurricane season in catastrophic fashion by slowly churning across the Bahamas and up the eastern seaboard of the United States and Canada. The storm stalled over the islands of Grand Bahama and Abaco on Sept. 1—with sustained winds of 185 mph and gusts of up to 220 mph—unleashing catastrophic destruction and flooding.

Many of the homeless evacuated, but those remaining continue to face widespread power outages and damaged infrastructure. The destruction of an oil-storage facility further complicated the situation, spilling nearly 1.5 million gallons of crude oil.

Hurricane Dorian tied a record set in 1935 when a Labor Day hurricane produced what was then the highest sustained wind speed for a hurricane making landfall in the Atlantic Ocean. September's storm is widely accepted as the worst natural disaster in Bahamian history and early damage estimates are roughly $7 billion on its islands alone.  

The company recently released its Active Filtration Bottle, which provides clean drinking water in a compact, easy-to-carry bottle. Check out the details here.