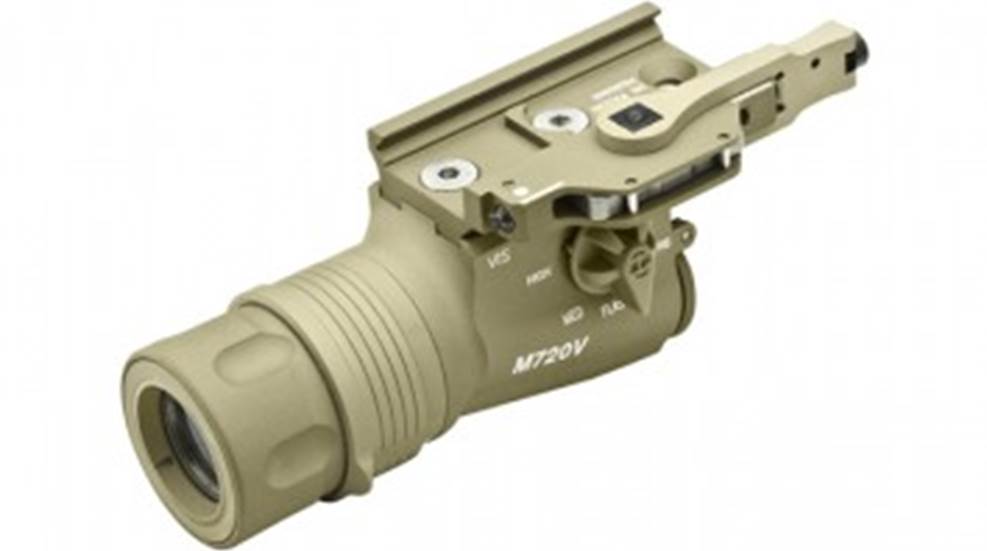 The Visible Bright Light III program sought products to provide improved illumination capability for the small arms used by special operations forces. SureFire will be fulfilling the contract with its new V-Series LED WeaponLights, specifically the M620V Scout Light and M720V RAID light, both of which feature high-output white-light and infrared illumination from the same unit.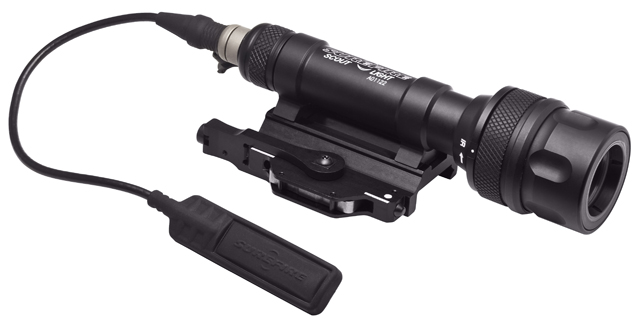 Unlike incandescent weapon-mounted lights, which require an infrared filter to produce enough infrared illumination for use with night vision devices, V-Series LED lights require no IR filter. To convert from white to IR light (or vice versa), the user twists the light's self-locking selector ring, which can be accomplished with ease on the fly.
The primary objective of the Visible Bright Light, Heavy program—a subsystem of the Miniature Day/Night Sight-Crew Served Weapons project of the Special Operations Command Weapon Accessories program—is to provide increased optical augmentation to crew-served operators. This increased optical augmentation is designed to help crews with target detection, recognition and identification in low-lightconditions on the battlefield.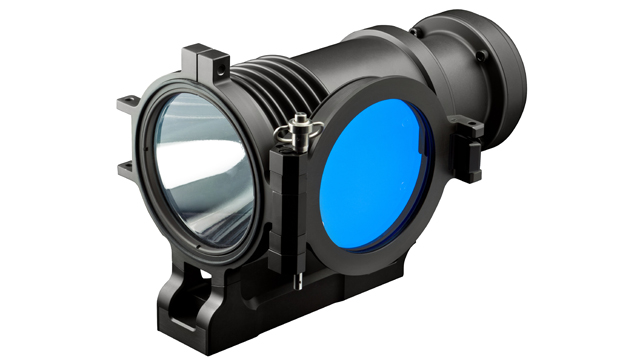 SureFire's HellFighter WeaponLight—designed specifically for the M2HB .50-caliber machine gun, M134 Mini-Gun and M240—generates 3,000 lumens of focused, high-intensity-discharge light capable of reaching hundreds of yards into the darkness. The HellFighter has been used in combat operations in both Iraq and Afghanistan and has proven to be an effective target illuminator and searchlight, as well as a non-lethal escalation-of-force preventer. In addition to mounting on the .50 BMG M2HB, M134 Mini-Gun and M240-variant machine guns, the HellFighter can also be hand-carried as a searchlight or mounted to a vehicle or watercraft.