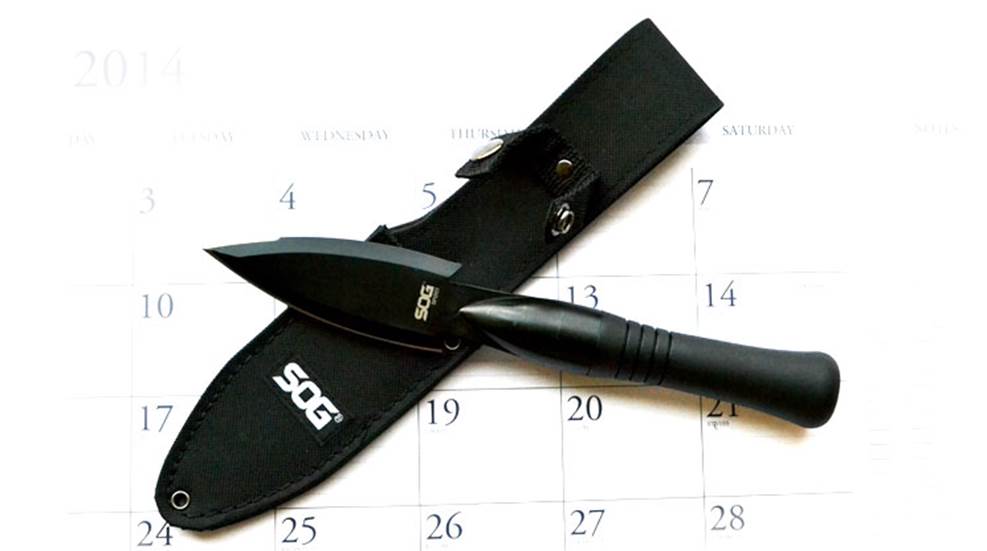 Sometimes, you come across something that you have no use for, yet you simply must have it anyways. The SOG Spirit Knife is one such item.
Oh, sure, I don't *need* a 4.25-inch, 420-stainless blade knife shaped like a spear. It's weighted for throwing, but I don't see myself practicing my knife-throwing act for the circus. I certainly don't ever envision unscrewing the glass-reinforced handle to put the Spirit on a standard broomstick to make it, well, an actual spear.
The knife itself is very well-made. The handle fits smoothly into the knife itself; the included belt sheath is sturdy and looks up to the task of housing my open-carry spear; overall this is one of the highest quality spear-head knives I've ever seen. Of course, it's one of probably only two or three, so the group for comparison is rather small. Then again, having something unique in the knife collection is sometimes more than enough reasoning to pick something up, right?
The odds are much greater that this will join the many cool pointy/blady-type things that so many of us seem to collect, than for this being used as an actual spear. But should circumstances ever require that I utilize the same tools as our cave-dwelling ancestors, well, I'm sure I can scavenge a broom handle somewhere.
MSRP: $51.75.