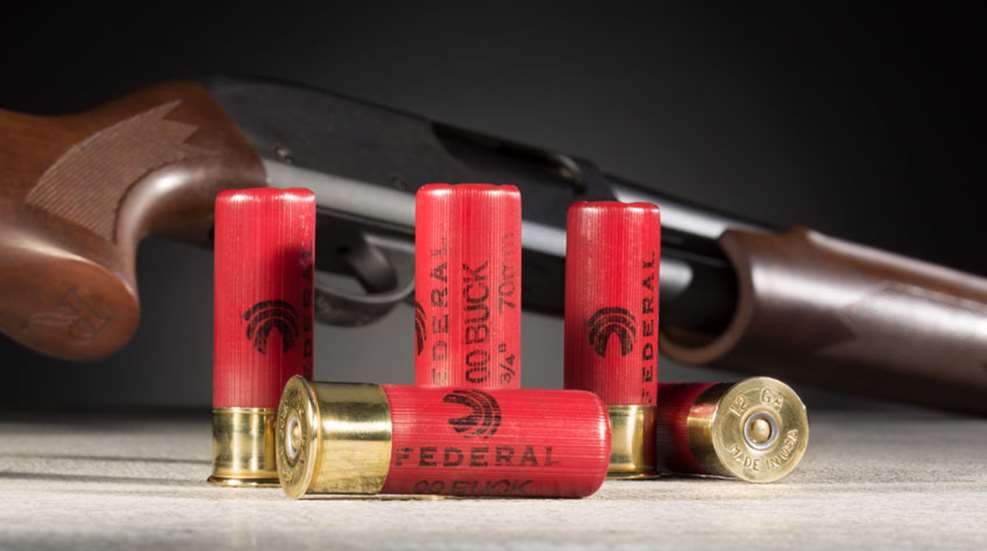 While many rifles, and even some shotguns, are magazine-fed these days, most lever-action rifles continue to load from a tubular magazine. (I say "most" because there is doubtless a detachable-box-magazine-fed lever action of which I'm unaware, and some astute reader would delight in bringing this to my attention.) But, to get to my point, there are a lot of fixed-magazine shotguns, lever- and bolt-action rifles extant, and knowing how to keep them loaded and shooting is a skill worth practicing. When dealing with a fixed—often low—capacity magazine, a good rule to follow is: Load what you shoot. In practice this means topping off the magazine as part of your post-shooting sequence. Whether hunting or fighting, it's a good idea to get the gun back to full capacity, as you need to be prepared for whatever may happen next.
With any manually operated, shoulder-mounted firearm, it's a good idea to run the action while the butt remains tight against the shoulder. Dropping the gun down to waist level, working the action and bringing it back to the shoulder looked great in cowboy movies, but it's time-consuming and inefficient. Tubular-magazine-fed shotguns and rifles can be topped off with the action closed, but bolt-action rifles require a slightly different strategy. With these rifles, the bolt is pulled to the rear after the last shot but not closed, thus allowing top-loading of the magazine, followed by closing the bolt.
Sorting out how you carry spare ammunition and which hand you plan to load with is something to figure out before practicing these drills. Most shotgun tubes can be reloaded with the support hand while the strong hand maintains control of the gun, but you may find this difficult with rifles. If that's the case, hang onto the rifle with the support hand while loading with the strong hand. In all cases, I think you should arrange your spare ammunition so it's on the same side of your body as your loading hand. This ammo can be carried on the belt or in a pocket, but it needs to be easy to reach.
Working with the target and ammunition of your choice, here's a load-what-you-shoot practice drill you can perform at 15 yards from your target, all starting from the muzzle-depressed, butt-in-the-shoulder position typically referred to as low ready:
Drill No. 1: Fire one round in 1.5 seconds. Reload one round. Repeat five times (Total five rounds).
Drill No. 2: Fire two rounds in 2 seconds. Reload two rounds. Repeat five times (Total 10 rounds).
Drill No. 3: Fire one round, reload one round and fire one in 8 seconds. Reload. Repeat three times (Total six rounds).
Drill No. 4: Fire two rounds, reload two rounds and fire two more rounds in 10 seconds. Reload. Repeat three times (total 12 rounds).
Gun handling and marksmanship are both critical skills, and combining them in a practice drill is a good fun and good training. Break out your trusted longarm and get out practicing on the range.