At least once per class, one of my students asks what one gun everybody should own. They are typically looking for a brand and model, but that's not how I answer because there is not one brand or model that works for everyone. Instead, I recommend a brand-agnostic style of gun: a .22 LR semi-automatic handgun. Why that caliber and style? Not only are .22LR semi-automatic handguns fun to shoot, but they're also a great way to work on skills such as grip and trigger pull that transfer to centerfire guns without shelling out the big bucks for ammo.
In this roundup, we'll explore the features, benefits, and manufacturer's suggested retail prices (MSRP) of six top contenders: Ruger, Taurus, Smith & Wesson, Glock, FN and KelTec.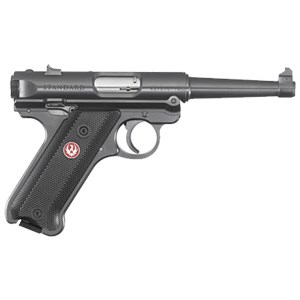 Ruger Mark IV Standard
Ruger has long been synonymous with reliability and craftsmanship, and the Mark IV Standard continues that legacy. This semiautomatic pistol boasts a simple, one-button takedown for easy cleaning and maintenance, making it an excellent choice for beginners and seasoned shooters. The ergonomic grip enhances comfort and control, while the adjustable rear sight and drilled/tapped receiver for optics provide customization options.
The Ruger Mark IV Standard is renowned for its accuracy, making it ideal for target shooting and plinking. Its robust construction ensures durability, and the ambidextrous safety adds to its versatility. With a 10-round magazine capacity, it balances firepower and maneuverability, all for an MSRP of $559.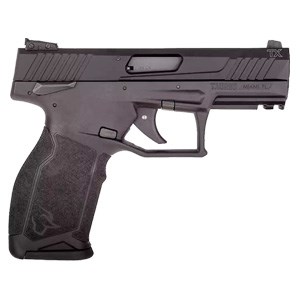 Taurus TX22
Taurus has gained popularity for producing reliable and affordable firearms; the TX22 is no exception. This striker-fired .22LR handgun boasts a 16-round magazine capacity, one of the highest in its class. The adjustable rear sight and accessory rail for lights or lasers enhance its adaptability, while the lightweight polymer frame makes it easy to handle.
The standout feature of the Taurus TX22 is its impressive magazine capacity, providing ample rounds for extended shooting sessions. The ergonomic grip design and low recoil make it an excellent choice for those new to shooting or those seeking a more comfortable experience. The Taurus TX22 has an MSRP of $349.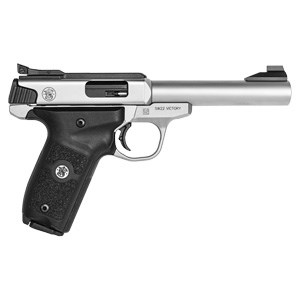 Smith & Wesson SW22 Victory
Smith & Wesson, a venerable name in the firearms industry, offers the SW22 Victory as a dedicated .22LR target pistol. The stainless steel frame and interchangeable match-grade barrel contribute to its exceptional accuracy. The adjustable fiber optic sights and Picatinny rail for optics add to its customization options.
Designed with precision in mind, the SW22 Victory excels in target shooting competitions. The single-screw takedown system simplifies maintenance, and the textured grip enhances control. The pistol comes with two 10-round magazines, and its compatibility with aftermarket barrels allows users to fine-tune their shooting experience at a suggested retail price starting around $454.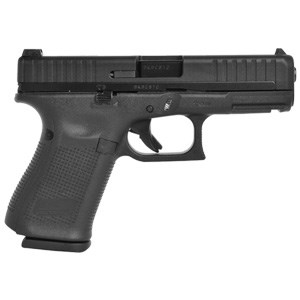 Glock 44
Glock, known for its iconic designs and reliability, entered the .22LR market with the Glock 44. This pistol mirrors the dimensions of the popular Glock 19, providing a familiar feel for Glock enthusiasts. The innovative hybrid steel-polymer slide reduces recoil and enhances durability. The adjustable rear sight and accessory rail contribute to its versatility.
The Glock 44 is an excellent training tool for those familiar with larger Glock models, allowing cost-effective practice with .22LR ammunition. Its 10-round magazine capacity strikes a balance between compactness and firepower. Glock's reputation for reliability and ease of maintenance is maintained in this rimfire offering, which is competitively priced at a suggested retail price of around $379.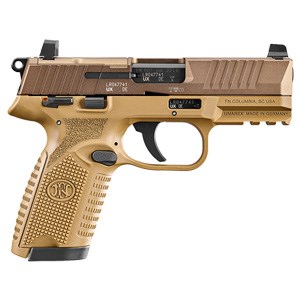 FN 502 MRD
FN, recognized for its military and law enforcement firearms, introduces the FN 502 as a compact and reliable .22LR option. This pistol features a lightweight polymer frame and a 10-round magazine capacity. The three-dot iron sights provide a quick and clear sight picture, while the textured grip enhances control. Want a red dot? The slide is cut to accept most popular models.
The FN 502 MRD is designed for concealed carry and personal defense, combining compactness with FN's reputation for reliability. The ambidextrous controls cater to a wide range of users, and the crisp trigger enhances accuracy. The overall design makes it an appealing option for those seeking a reliable and compact .22LR handgun, with a suggested retail price starting at around $834.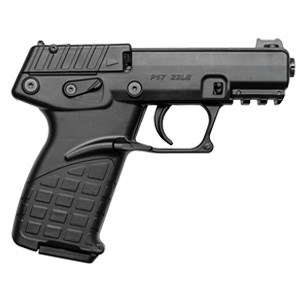 KelTec P17
The P17 from KelTec offers 16-round capacity and an MSRP under $200 - that's a ton of value and a good amount of shooting for the money. Add in a threaded barrel and an accessory rail, all on a pistol that weighs less than a pound, and there's a lot of good things to say about the rimfire pistol from KelTec. 
Three 16-round magazines ship with the P17, all for an MSRP of $199. It has ambidextrous levers, both for the magazine release and the slide stop, adjustable sights and an optics-ready slide can be ordered separately from KelTec's website. 
Parting Shots
In conclusion, the .22LR semiautomatic handgun market offers diverse options, each with unique features and benefits. Whether you prioritize precision target shooting, training familiarity, or concealed carry, these handguns from Ruger, Taurus, Smith & Wesson, Glock, FN and KelTec provide reliable choices at various prices. It's essential to consider your specific needs and preferences when selecting the ideal .22LR semiautomatic handgun for your shooting endeavors.