Support NRA Shooting Illustrated
DONATE
View the video above for a short demonstration on the disassembly and reassembly procedures of the Ruger Mark IV.


Ruger
has introduced the new Mark IV rimfire pistol, the long-awaited successor to the popular Mark III rimfire. The Mark IV shares a similar profile to the Mark III, which allows for the use of aftermarket parts initially designed for the Mark III, which was introduced in 2005.
The big news on the Mark IV is the inclusion of a significant design feature: a single push-button release on the rear of the frame that allows for easy takedown.
The upper assembly consisting of the barrel, bolt and receiver is captured on the frame using a hinged front pin and a capture pin at the rear. Simply push the recessed button at the back of the frame, and the upper receiver tilts up and forward, allowing the entire assembly to be removed from the frame. The bolt slides out of the upper assembly, and the gun is ready for cleaning.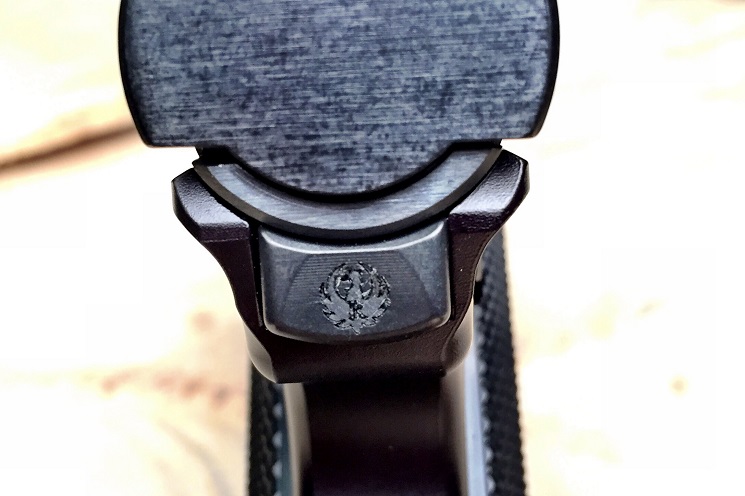 "We are thrilled to be introducing what we consider to be a monumental improvement to this iconic pistol that has been with Ruger from the start," said Ruger President and COO Chris Killoy. "This one-button takedown alleviates the headache that our Mark III owners are all too familiar with, and we anticipate the Mark IV pistols being some of the cleanest rimfires at the range."


Other improvements include a one-piece grip frame that is CNC-machined from either stainless steel or aluminum, depending on the model. The Mark IV also includes an ambidextrous manual safety and a redesigned bolt stop.
Magazines on the Mark IV will drop freely to ensure faster reloads, and a new magazine disconnect safety prevents the gun from firing with a magazine removed. The Mark IV will ship with two 10-round magazines.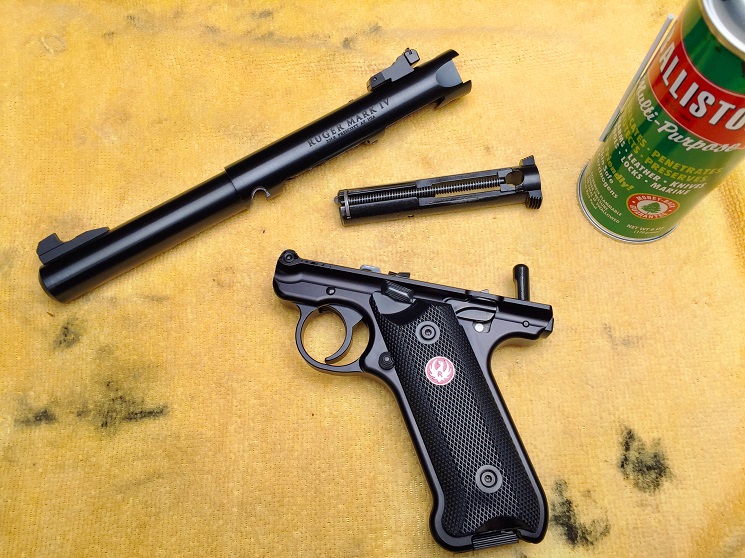 Similarities to the Mark III include the classic one-piece barreled receiver and internal cylindrical bolt. This design remains because it ensures permanent sight-to-barrel alignment and preserves the accuracy potential for which Ruger's rimfires are known.
Two models will be available in the Mark IV line: The Target and the Hunter. The Hunter features a longer 6.88-inch fluted barrel than the target model, which features a 5.5-inch barrel. Target models are available in a blued finish with an aluminum frame or a stainless steel finish that includes a steel frame.
Pricing and other details are available on
Ruger's website.