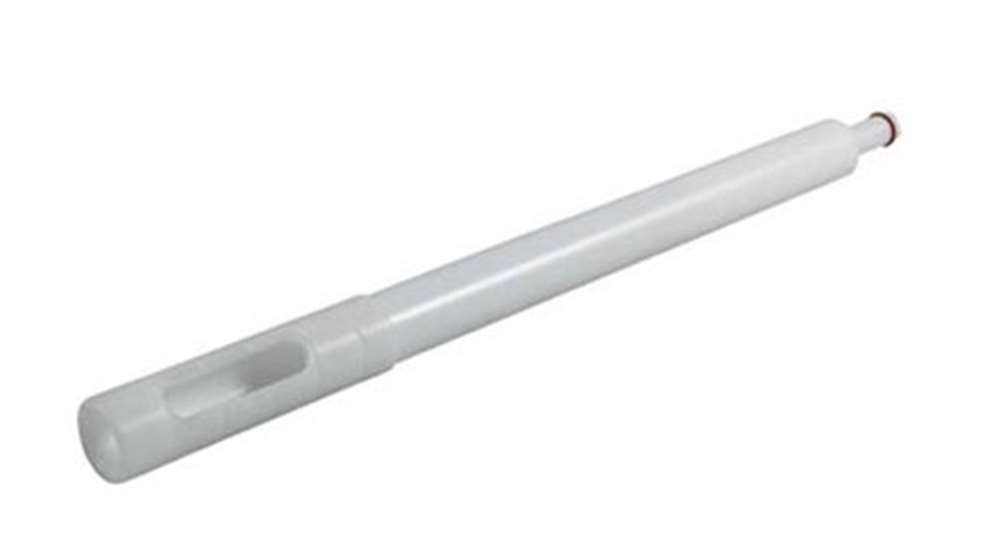 In contrast to generic, loose fitting, multi-caliber rod guides, Sinclair International's Two-Piece Bore Guide is a guide-within-a-guide system, designed to assist shooters in achieving the perfect cleaning rod alignment. By reducing the amount of rod flex inside the barrel, it prevents damage to the vital lands and grooves.
Constructed of ultra-durable Delrin® to eliminate the risk of marring the receiver or action, the system is sold in two distinct pieces - bodies and inserts.
The cartridge-specific body slides into the action of any rifle with a .700" bolt diameter, and seals the chamber with an O-ring to prevent solvent leakage. The insert, designed for use with Dewey and Bore Tech rods, then slides into the body piece to provide a super-tight fit for the cleaning rod.
"We're always looking for ways to improve processes and designs," said Bill Gravatt, President of Sinclair International. "If a cleaning rod flexes inside the barrel, there's always a chance that the rifling could be damaged. With our new bore guides, customers can rest assured that this won't happen."
The Sinclair International Two-Piece Bore Guides are available for most popular calibers. A complete list may be viewed by visiting www.sinclairintl.com/tpboreguides.
Sinclair International is the world's premier supplier of high-quality reloading tools, components, ammunition and accessories, plus unique competitive shooting and hunting supplies. A member of the Brownells Group since 2007, Sinclair International stocks more than 15,000 items and supplies handloaders, shooters and hunters worldwide. To place an order, or for additional information, call 800-717-8211 or visit www.sinclairintl.com.