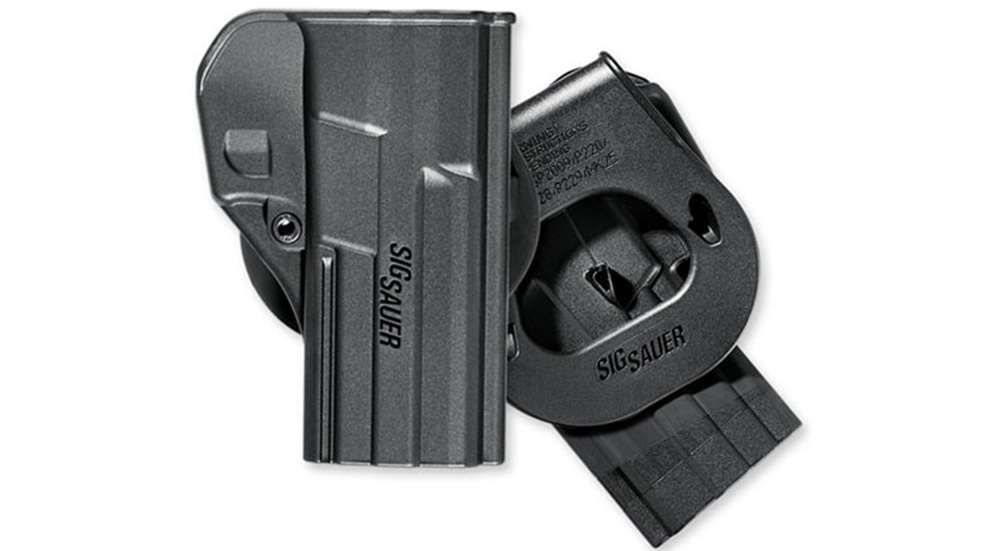 If you're a SIG Sauer fan, and have one of the company's full-size, double-stack semi-automatic pistols, having an inexpensive holster option is always a good thing. That's where the SIG Sauer Level 1 Friction Fit Paddle Holster comes in. It's a SIG Tac accessory and is available for a wide variety of SIG Sauer pistols.
Featuring a simple Kydex paddle with belt-retention moldings, the holster is adjustable for tension fit for secure retention.This particular holster will fit the P2009, P2022, P220, P226, P227, Mk25 and M11-A1 models of SIG handguns.
This is basically a no-frills OWB holster. There's no fancy leather work or secondary retention hardware; it's a simple molded holster. I've found that this type of holster is useful as a "backup" holster when taking a class or participating in competition; think of it as an insurance policy. We're all familiar with the adage that "two is one, one is none"—that when (not if) Murphy strikes, it's always better to have a second choice to go to when your first choice has problems.
MSRP: $27.