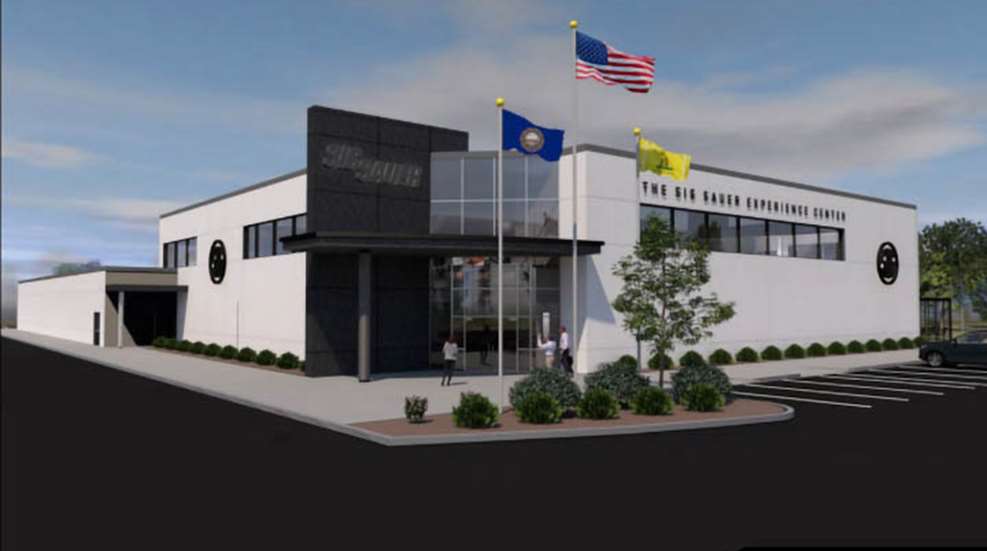 Range Systems will be providing range equipment for the new state-of-the-art, 30-lane indoor range that will be part of the new SIG Sauer Experience Center at the SIG Sauer Academy in Epping, NH. Ground was broken for the 40,500-square-foot facility in May.
The complete range solution package the Range Systems will provide includes: Fortress custom lane dividers, patented Dura-Panel ballistic rubber sidewall protection, Caliber electronic target retrieval systems, ProTacts bullet encapsulating baffles and safety ceilings.
"Range Systems is very excited to work with an industry leader like SIG Sauer. SIG has set the standard for firearms, optics, ammunition and accessories manufacturing excellence," said Joe Bricko, director of sales at Range Systems. "We are honored to partner with SIG in the next phase of their evolution in bringing a state-of-the-art indoor gun range to their legion of customers, trainers, and operators. This new SIG Sauer Experience Center will provide a one-of-a-kind experience for its users."
SIG Sauer will also be utilizing the Range Systems Range Expander 180 to provide tactical 180-degree training within the indoor range. Range Expander 180 is a 180-degree downrange tactical firearms training system constructed of 3/8-inch AR500 steel plate covered with Dura-Panel ballistic rubber, which allows for close quarter combat training by being able to fire into the sidewalls. This allows customers to be downrange shooting 180 degrees and perform tactical move and shoot drills, even at point blank distances.
Range Systems has been an industry-leading solution provider of live fire facilities since 1994. The company's systems and products are currently in use by law enforcement and the U.S. military, as well as dozens of public ranges across the country.
When complete, the SIG Sauer Experience Center will bolster the world-class facilities already on the 140-acre SIG Sauer Academy, already home to live-fire ranges for law enforcement and military. The academy also schedules courses tailored for civilian enthusiasts throughout the year, as well as off-site sessions in Florida. Visit its web page for full details.