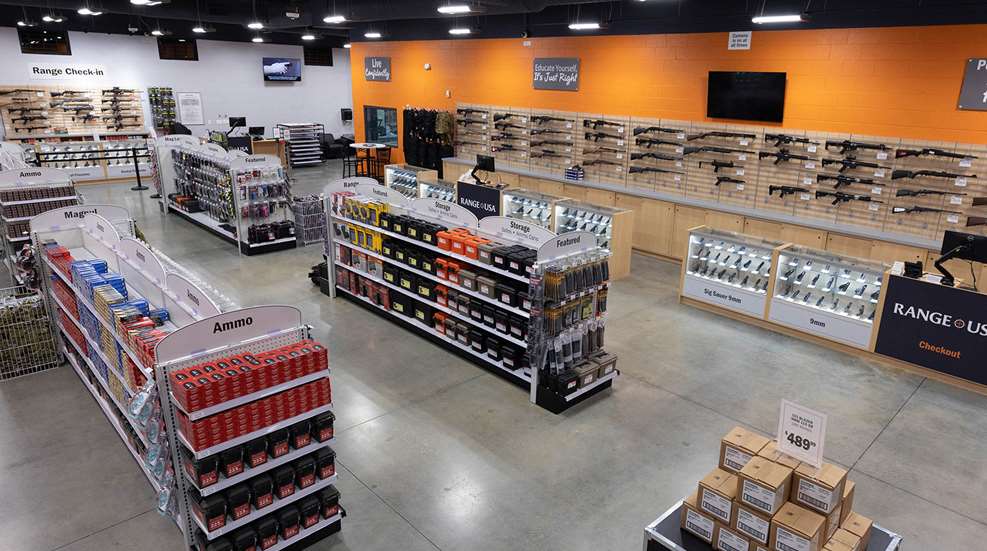 The number of indoor ranges owned and managed by Range USA—which is the world's largest chain of indoor ranges—increased to 42 on May 8, when the firm opened its O'Fallon, MO, facility. The company is opening another in Mishawaka, IN, this month and four more are currently under construction and tentatively scheduled to open this year.  
The expansions reflect the rapid growth in firearm ownership and the modern shooter's growing enthusiasm to practice and seek professional training on comfortable climate-controlled firing lines. The company, established in 2012, offers a variety of courses at its locations, each taught by certified instructors.
"Our mission is for our team to help develop responsible gun owners," said Tom Willingham, founder of Range USA. "As part of that mission, we want to set the standard for approachable, clean and safe indoor gun ranges. We will be the place everyone thinks of when saying 'let's go to the range'—America's gun range."
The O'Fallon site is the firm's second location serving the St. Louis metropolitan area. A grand opening celebration takes place this weekend, with giveaways and discounts Friday to Sunday. The outletfeatures 15,000 square feet of retail and range space, offering a large selection of firearms, ammunition and accessories. Twenty, 25-yard, open-to-the-public shooting lanes are available, it has two, 25-person-capacity classrooms and memberships are available.
"We found St. Louis to be an excellent opportunity for us to expand our footprint," Willingham said. "Our Bridgeton store opened earlier this year with great success, so we are equally excited to open our O'Fallon location only a few months after."
Range USA serves customers of all skill levels and backgrounds with instruction, expertise and a community atmosphere. It also offers a selection of top-selling firearms, ammunition and accessories and maintains an e-commerce website.