by
posted on January 25, 2019
Support NRA Shooting Illustrated
DONATE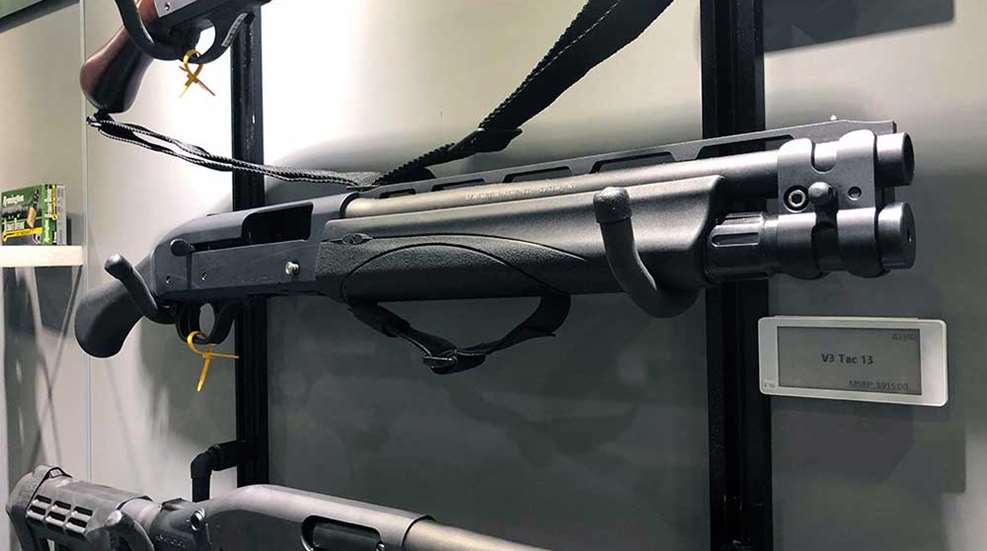 Capitalizing on the popularity of the Remington Tac-14 and Mossberg 
Shockwave the Remington Tac-13 represents one of the first semi-automatic entries into

 
the burgeoning "not an SBS, not an AOW" firearm market. From the Remington

 
webpage:


"The Remington V3 Tac-13 represents the ultimate in compact personal

 
defense regardless of where your journey takes you. From the comfort of

 
your own home, to the remote wilderness the V3 Tac-13 offers the

 
assurance that no matter what you encounter in the world you will have

 
adequate means to defend yourself or those you love from any threat.


BIRDSHEAD PISTOL GRIP
Allows for more ergonomic hold to help control the firearm and reduce

 
recoil for the shooter.


HAND STRAP
User adjustable to help control muzzle flip and improve handling

 
characteristics.
LIGHTWEIGHT ALUMINUM RECEIVER
For easy, comfortable transport anywhere.
13-inch LIGHT CONTOUR BARREL
Compact and easy to carry anytime its needed
RELIABLE FEEDING
Gas system optimized to run common light field loads or full power buck

 
and slug and anything in between


LOW RECOIL
Patented Versaport gas system is self regulating and offers very

 
manageable recoil in a compact package"
We stopped by the Remington booth to take a look at the Tac-13, and talk

 
about what the future holds for the system. What makes the Tac-13

 
particularly interesting is how the new gas system is placed closer to

 
the chamber than the end of the barrel. This allows for more consistent

 
metering which aids in reliability, as well as shorter over all barrel

 
lengths. In speaking with Remington they said that in their testing, the

 
new gas system is the most reliable they've ever fielded.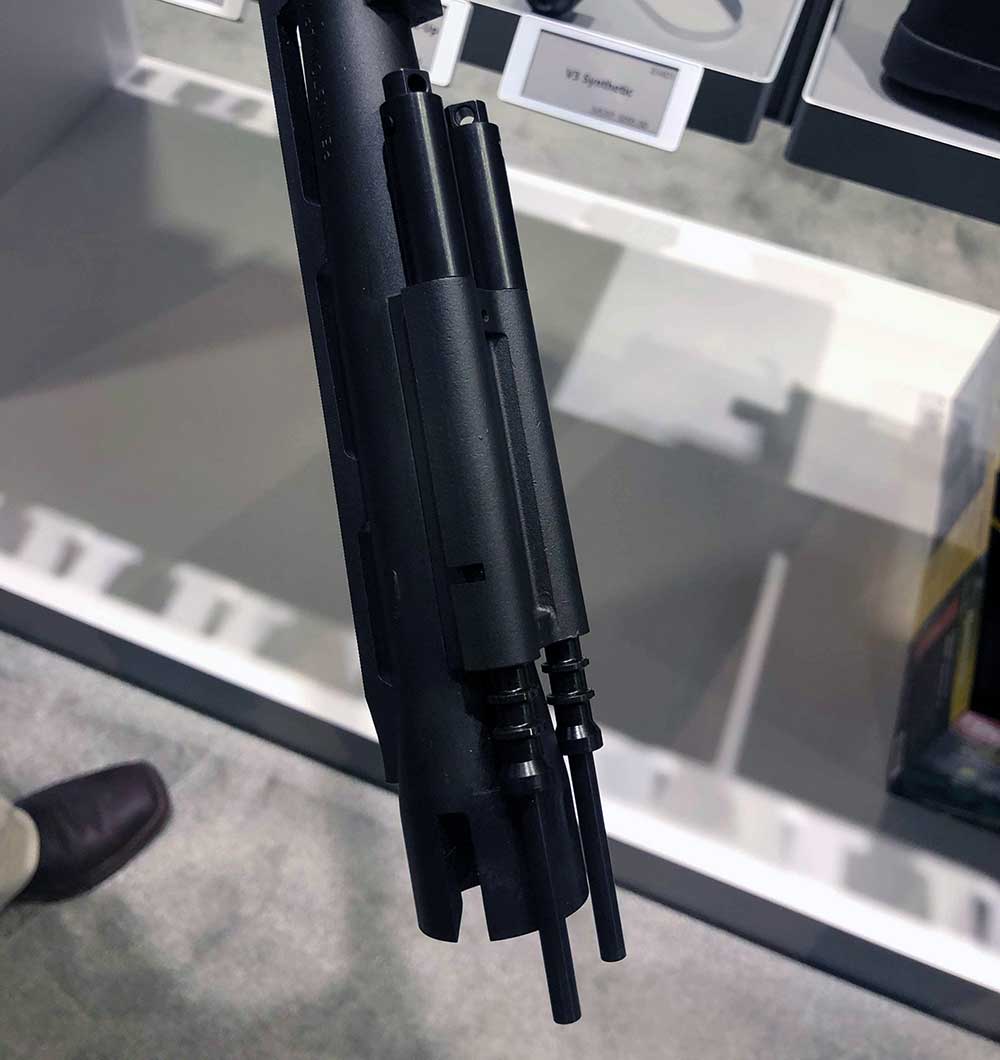 Of particular interest are rumors of a SBS version of the Tac-13.

 
Remington would not comment on whether or not this model would be sold

 
commercially any time soon, but did confirm that several had been built

 
for Law Enforcement evaluation. For more information visit

 
www.remington.com
.