by
posted on January 25, 2019
Support NRA Shooting Illustrated
DONATE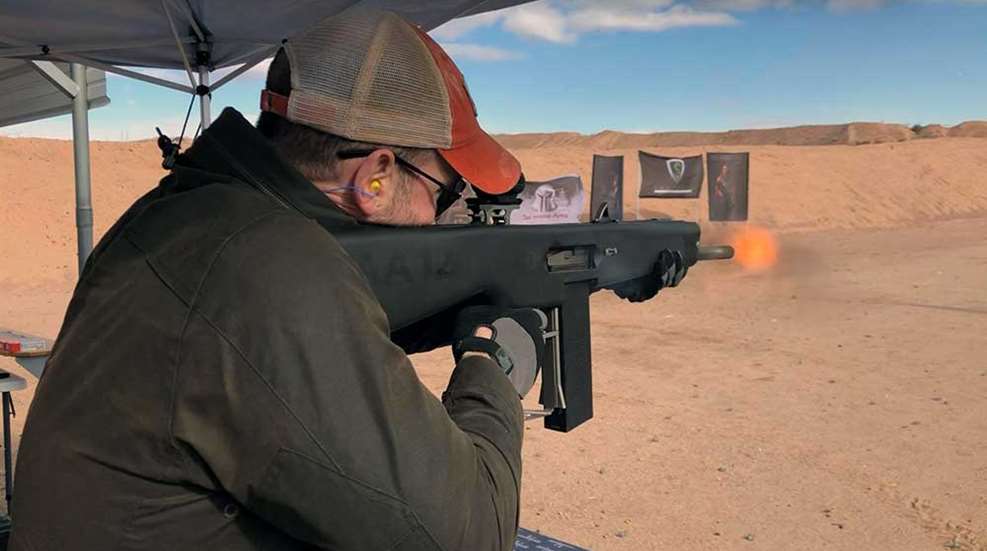 If you have been silently minding your business, and were suddenly 
startled by a hue and cry from the far reaches of the interwebs, don't be

 
alarmed. It is simply a generation of gun-owners who came up paying "Call

 o
f Duty Modern Warfare," shouting for excitement, joy, or some

 
combination of the two. 2019 appears to be the year that people will be

 
able to own a semi-automatic version of the iconic AA-12 shotgun. The

 
manufacturer is Sol Invictus, and deliveries are expected to begin in

 
June. From the Sol Invictus webpage:


"Firing from a closed bolt semi-auto configuration, this iconic Shotgun

 i
s finally going to be available for sale to the public. Sol Invictus

 
Arms plans to manufacture a Limited Edition Boje Cornils Signature Model

 
as a tribute to the Engineer who worked tirelessly in the shadows to

 
bring this mystical Shotgun to life.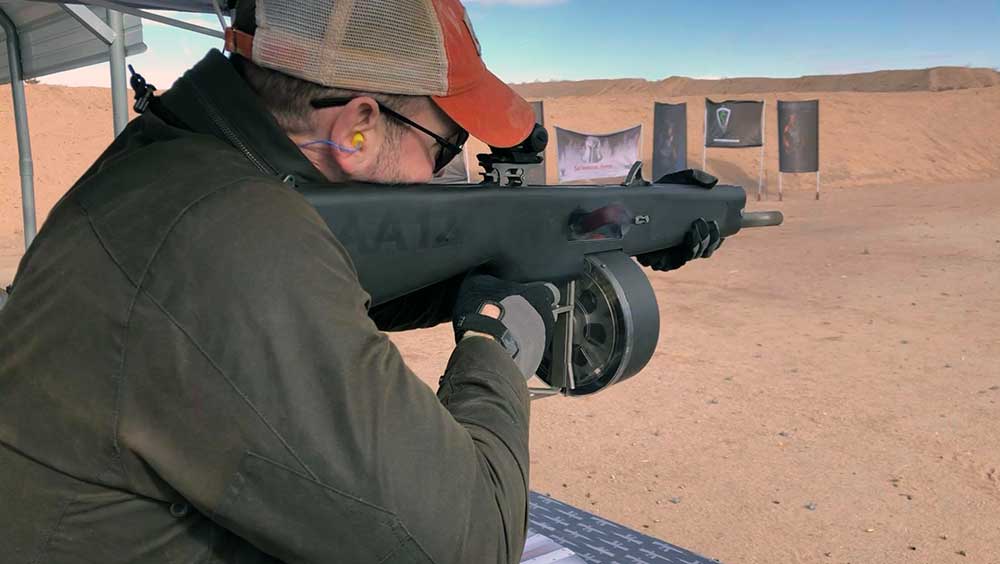 Fed from a 20-round drum magazine,

 
the AA-12 uses a gas operated long strong piston design to provide

 
reliable and consistent functionality no matter the firing conditions. 

 
Whether for Self defense, Agency operations, or Target Shooting on the

 
Range, the AA-12 will instill confidence that you have enough fire power

 
to take care of the matter at hand."


Sol Invictus had a Fully Automatic version of the gun at Media day on

 
the range, that fired from the open bolt. The gun was oddly reminiscent

 
of another perennial fan favorite, the Thompson submachine gun, whether

 
it was the magazines that slotted into a rail, or the top mounted

 
charging handle.

While the gun felt somewhat awkward to handle, recoil

 
was almost non-existent, and incredibly easy to control. For a mere

 
$3,000 you may pre-order the iron sighted version of the gun. If you're

 
wanting to mount an optic, you'll need to spring for the $3,250 model

 
that includes a Picatinny rail along the top of the gun. Visit

 
www.solinvictusarms.com/aa-12
 

for more information.