by
Shooting Illustrated Staff
posted on January 24, 2019
Support NRA Shooting Illustrated
DONATE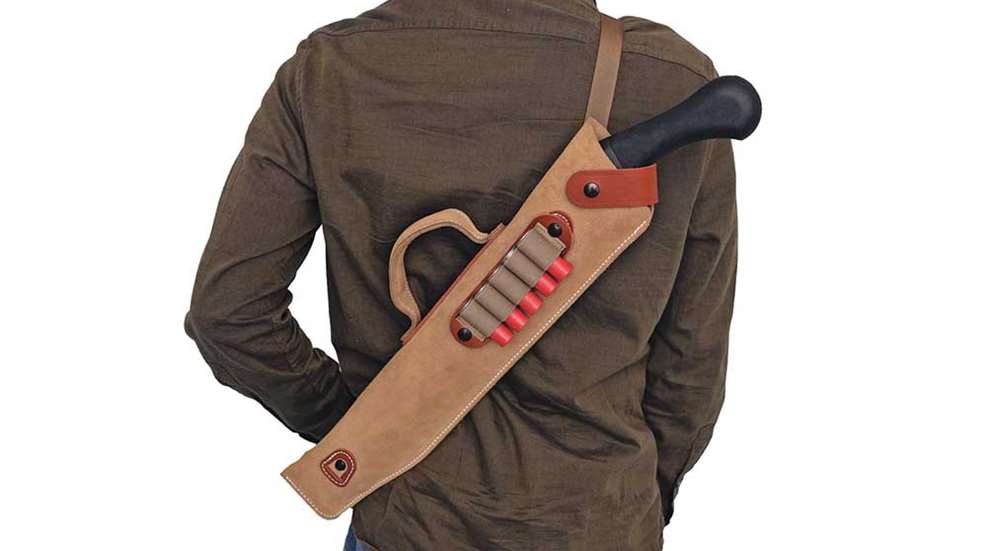 Short-length, pump-action firearms like the Mossberg Shockwave and the Remington Tac-14 have become very popular in recent years. The small size and easy handling of these guns, combined with the firepower of the shotgun round that they use, make these guns a very viable choice for personal defense. Carrying around one of these popular firearms is now made a easier with the introduction of the Kurz shotgun scabbard from Desantis Holsters.

The Kurz Shotgun Case a new take on the traditional shotgun scabbard, allowing for easy and safe transport of your gun and shells. Designed around the popular 14-inch pump action firearms in 12 gauge, 20 gauge, .410 bore, the Kurz allows you to carry your firearm and extra ammunition in one compact, easy to carry package. Crafted from premium center cut cowhide and trimmed in full grain saddle leather, the Kurz Case sports an ambidextrously configurable non-slip shoulder strap. It also features a removable, gauge-specific ammunition carrier to hold more rounds, and additional carriers in other gauges are available as extra accessories.

DeSantis is one of the premier holster manufacturers in America, with a long line of successful products built from premium leathers and tougher-than-nails synthetics, and the Kurz Shotgun case continues to build on that tradition of excellent design, quality craftsmanship and affordable prices, giving you an easy way to transport your firearm yet still keep it ready to use at a moment's notice.

The DeSantis Kurz has an MSRP is $89.99, and more information is available at desantisholsters.com.