by
posted on January 23, 2019
Support NRA Shooting Illustrated
DONATE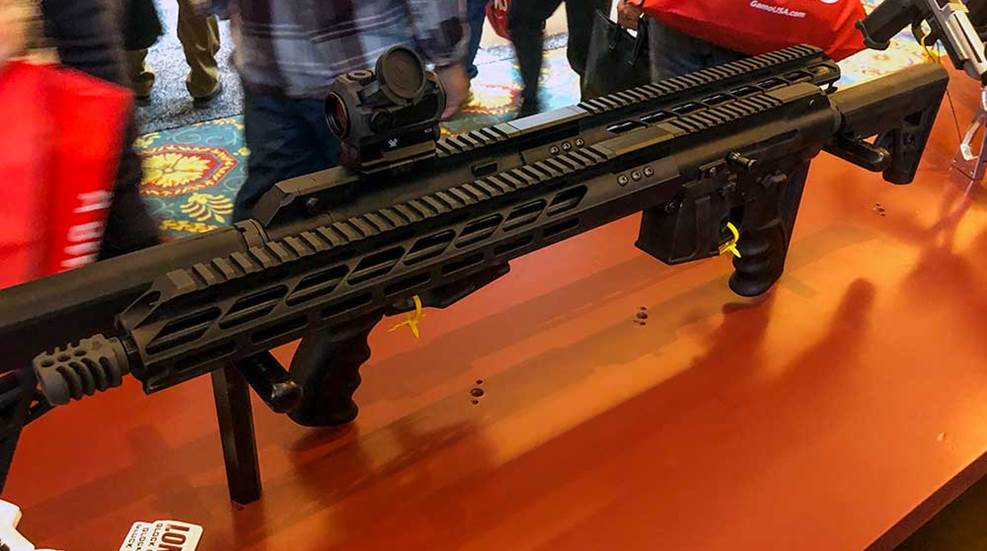 Lone Wolf Distributors, responding to the growing popularity of 
pistol-caliber carbines (PCCs), has introduced a .45 ACP version of the company's

 
innovative AlphaWolf PCC, previously available only in 9 mm. The

 
AlphaWolf uses a short-stroke gas piston system for clean operation and

 
a gentle, highly controllable recoil impulse, with an easy to access

 
side-mounted charging handle.  The result is a flat-shooting PCC

 
delivering quick follow-up shots, equally suitable for home defense or

 
competition use.


The AlphaWolf PCC accepts both Glock factory magazines and high-quality

 
aftermarket magazines.  Lone Wolf says the new .45ACP carbine has been

 
tested extensively with the popular ETS and KRISS magazines.  Because

 
the AlphaWolf is a purpose-built PCC, the magazine well is perfectly

 
sized and chamfered for pistol magazines, avoiding the awkward

 
appearance of a slender pistol magazine projecting from a rifle-size AR

 
magwell.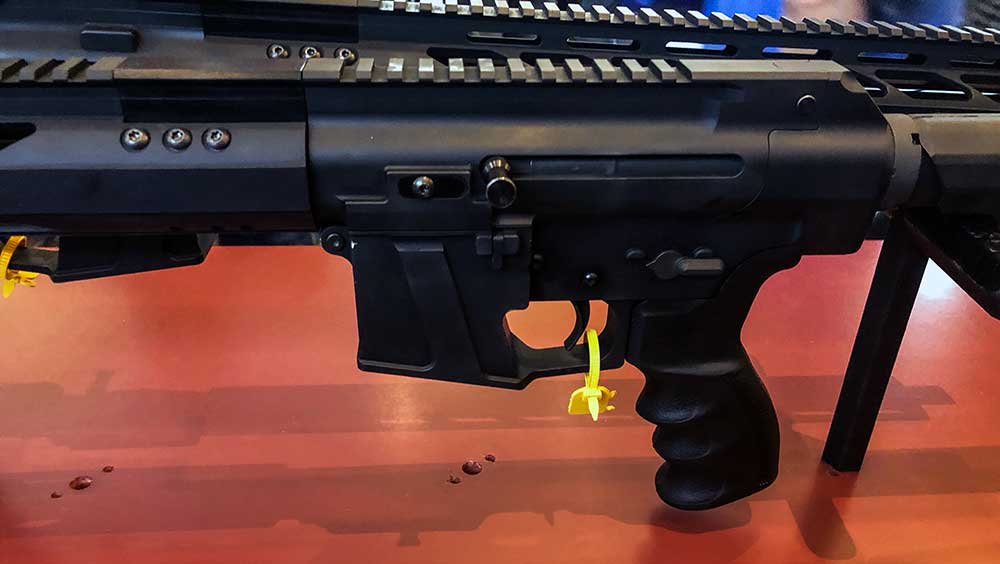 The lightweight, quick-handling carbine comes factory equipped with a

 
barrel-length, lightweight aluminum M-Lok handguard.  The AlphaWolf has

 
continuous Picatinny rail extending from the receiver to the end of the

 
handguard, making it easy to quickly mount a red-dot optic, or maximize

 
the sight radius for traditional iron sights by pushing the front sight

 
out nearly to the end of the barrel.  The M-Lok slots make it easy to

 
attach light mounts, grip panels, vertical or angled grips and bipod

 
adapters.


The AlphaWolf PCC is directly compatible with some of the most common

 
upgrade options for AR-type rifles. The trigger group is easily replaced

 
with aftermarket parts, including the Geissele triggers popular with

 
competition shooters, and the buttstock is mounted on a standard AR

 
buffer tube for a plethora of upgrade options.


The AlphaWolf PCC retails for $1174.95 and is available in both

 
conventional and restricted-state configurations, making it an

 
attractive option for shooters everywhere.