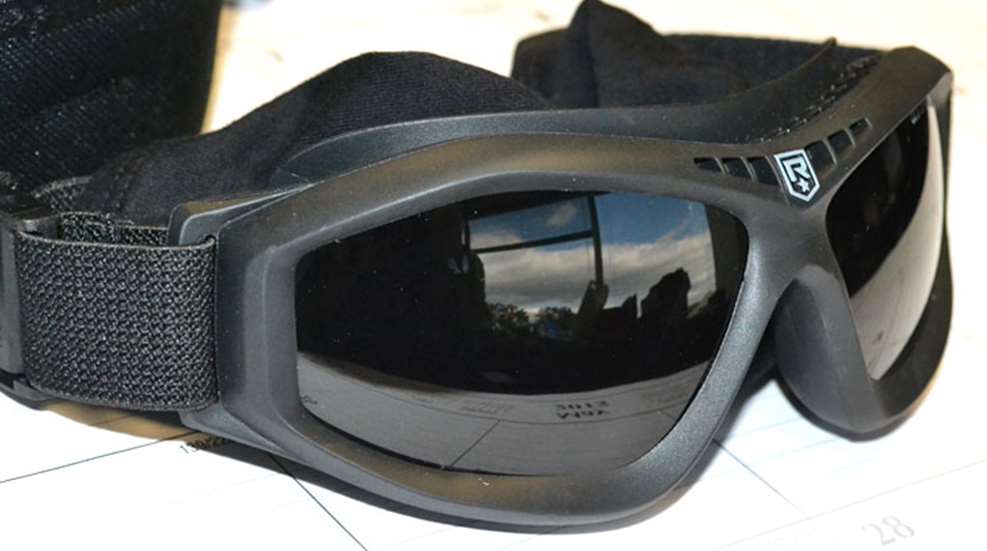 For shooters that participate in active endeavors like 3-gun, having purpose-built eye protection that stays in place is key. It helps if it won't interfere with hearing protection, as well.
With design and style inspiration from the bullet ant, Revision Military's goggles are every bit as tough as the picnic invader from which they derive their name.
Revision Military's Bullet Ant Tactical Goggle System offers superlative protection (the goggles are rated to stop birdshot at 5 meters) while completely covering the eyes. The goggle system means eye protection stays put no matter what the event, while still permitting a full range of vision without interruption.
Two lenses are included (clear and tinted for outdoor use). An additional yellow lens is available for $19.99, and for those that require corrective lenses, Revision Military can offer insert lenses to accommodate prescriptions from -11 to +11 in correction. The insert required for these lenses ($24.99) is cross-compatible with other Revision Military eyewear.
MSRP: $99.99. Available in black or tan.