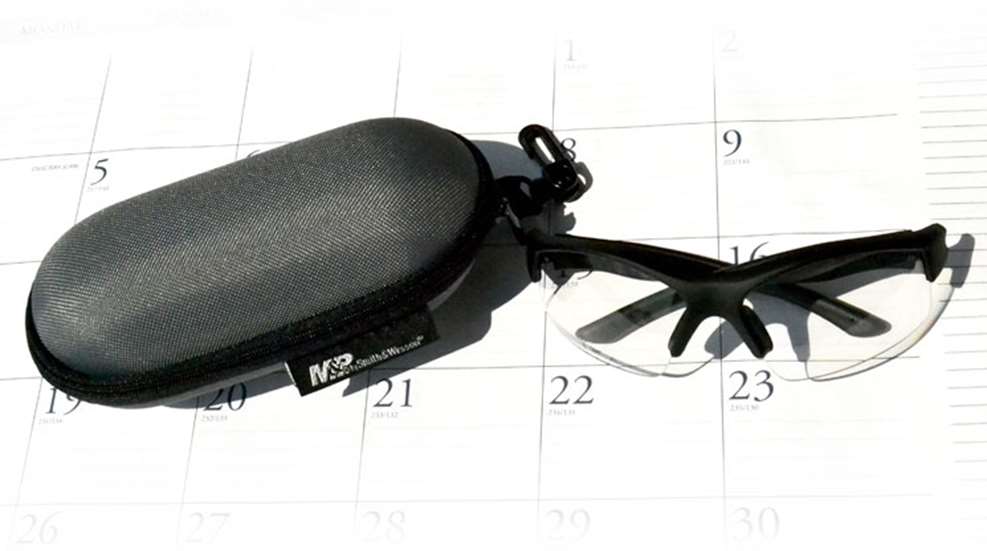 We all know the importance of protective equipment. One piece of hot brass can do a surprising amount of damage to bare skin, let alone what might happen should it fly into a sensitive part like an eye.
Radians, a provider of personal protective equipment, offers a Smith & Wesson M&P-themed brand of eyewear specifically designed with the shooter in mind. These aren't general purpose safety glasses; these are purpose-built frames and lenses meant to withstand trauma, impact and UV damage.
Rubberized arms mean greater flexibility as well as less likelihood of slipping when on the range, and generous nose guards keep things comfortable all day long. The included case keeps glasses safe inside a range bag and includes a plastic clip to attach to the outside of a pack. Lens colors include clear, smoke, amber, green, orange, mirror and mocha.
MSRP: $24.99.