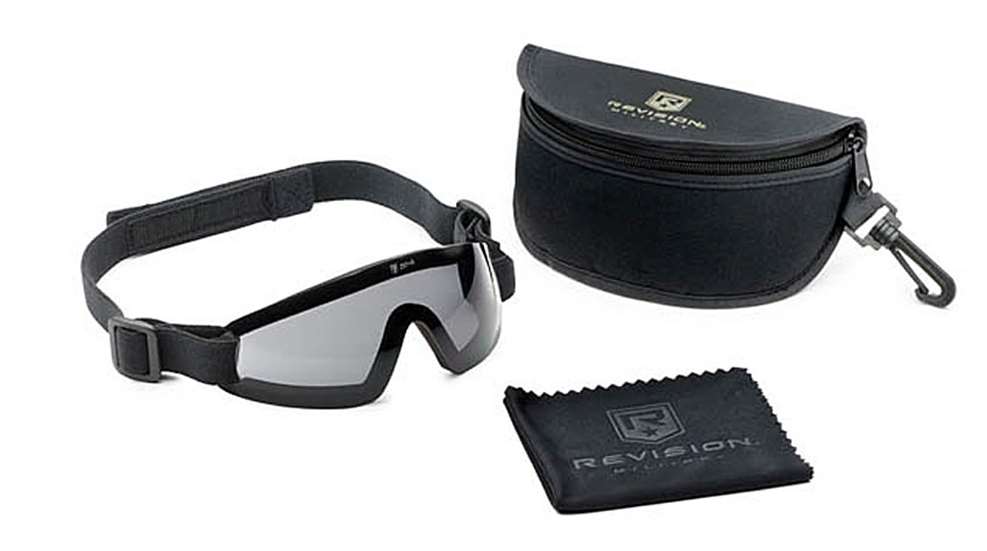 Revision, leading developer of protective eyewear for militaries worldwide, announces that its Exoshield Extreme Low-Profile Ballistic Eyewear is now available. Designed by and for special operation forces, the Exoshield provides extreme low-profile protection for fast-moving maneuvers.
Revision's Exoshield Extreme Low-Profile Eyewear features flow-coat lens technology with powerful OcuMax anti-fog and anti-scratch protection. That, combined with flawless optics, superior ballistic protection—exceeding  ANSI Z87.1-2010 and military ballistic impact requirements for both spectacles and goggles (MIL-PRF-31013, clause 3.5.1.1 and MIL-DTL-43511D, clause 3.5.10)—and rugged durability, make this the ultimate eyewear for tactical operators.
So far, the Exoshield has been met with end-user enthusiasm. A U.S. Air Force PJ commented, "The eyewear is great, keeps out the dust (even under freefall) and is comfortable even for extended periods. I think this is 'the product' for the guys that need a multipurpose goggle."
The Exoshield Extreme Low-Profile Eyewear Kit is available in either clear or solar lens versions and retails for $49.99 MSRP.