So, I have this upper receiver… Correction, I've had this upper for quite a while. The good folks at Samson Manufacturing sent in a 224 Valkyrie upper to showcase the company's SXS lightweight handguard and quick-release DMR mount a while back, and I finally had a chance to get it to the range to give it a try. I'd been hoping to get it out to a long(er) distance range, as the 224 Valkyrie is designed to excel at distances beyond that of the .223 Rem., but opportunities are rare and time is short, so I opted for our indoor, 50-yard range for basic scope zeroing and testing. Yeah, it's less-than-ideal for a round designed to go long, but the perfect is the enemy of the good, and all that.

We've covered Samson's SXS handguard previously here at Shooting Illustrated–it remains an extremely useful option for any AR-15-style build. Lightweight (the 15-inch version we have on this rifle is only 7.2 ounces), covered in M-Lok attachment points, rock-solid mounting anchored by anti-rotation tabs and even a small section of rail at the front for back up sights, the SXS-LW series (there's a 13-inch handguard available in addition to the 15-inch shown) allows a great deal of flexibility in a build. Want to add backup sights, a vertical foregrip, light and laser? No problem. Want a clean, lightweight handguard with great balance? Also not a problem.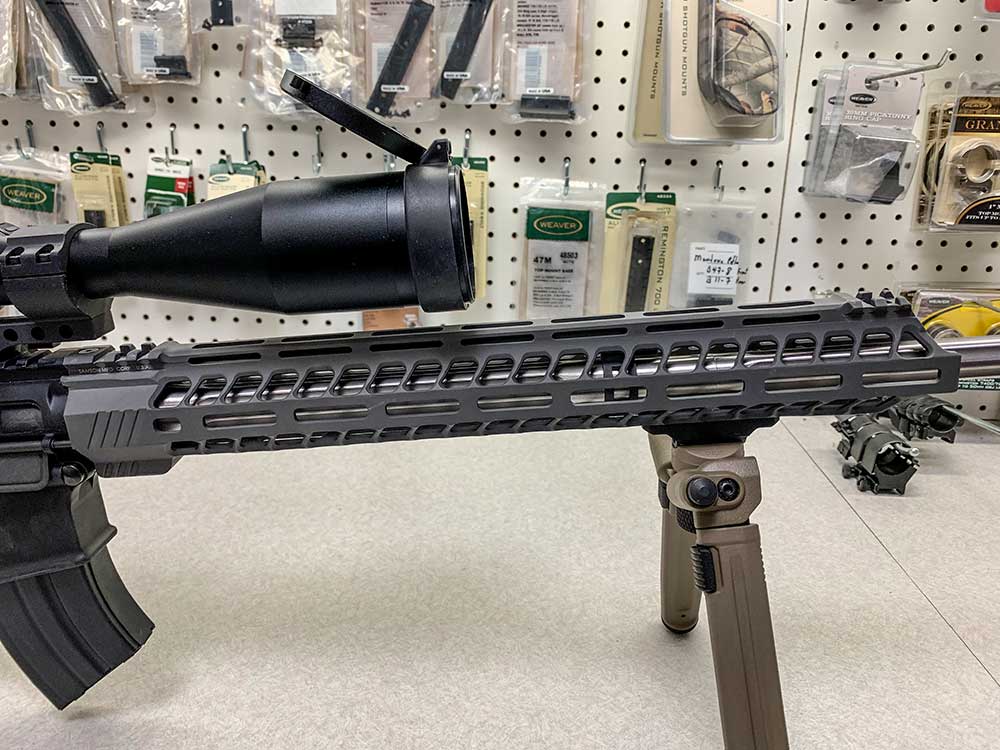 Adding to the utility is the complementary DMR quick-release scope mount. Available in 1-inch, 30-, 34- and even 35 mm tube diameter versions, as well as 0-, 2- and 3-inch offsets, there's a DMR mount for your application. Toolless adjustment make the fit extremely snug; simply release the lever, then press in the detent and rotate the indexing "gear." The lever should just fit into the mechanism with no play, and the mount will be secure. If you've tightened it down correctly, you should just barely be able to release the mechanism to remove the mount. If too much force is needed to get the latch closed, back it off a bit; conversely, if the latch swings freely into the locked position, you'd be better-served tightening it some more.

Samson touts the DMR mount as a return-to-zero mount, so we wanted to test that claim. Grabbing the Lucid Optics L5 6-24 x 50 mm riflescope, I brought everything to the range to check things out. Zeroing the Lucid L5 didn't take much work at all (other than the normal math problems of converting MOA to clicks!), and after establishing the rifle's credentials (sub-MOA for several three-shot groups), I removed the scope and mount and re-installed. Just as claimed, a second three-shot group sat directly on top of the first.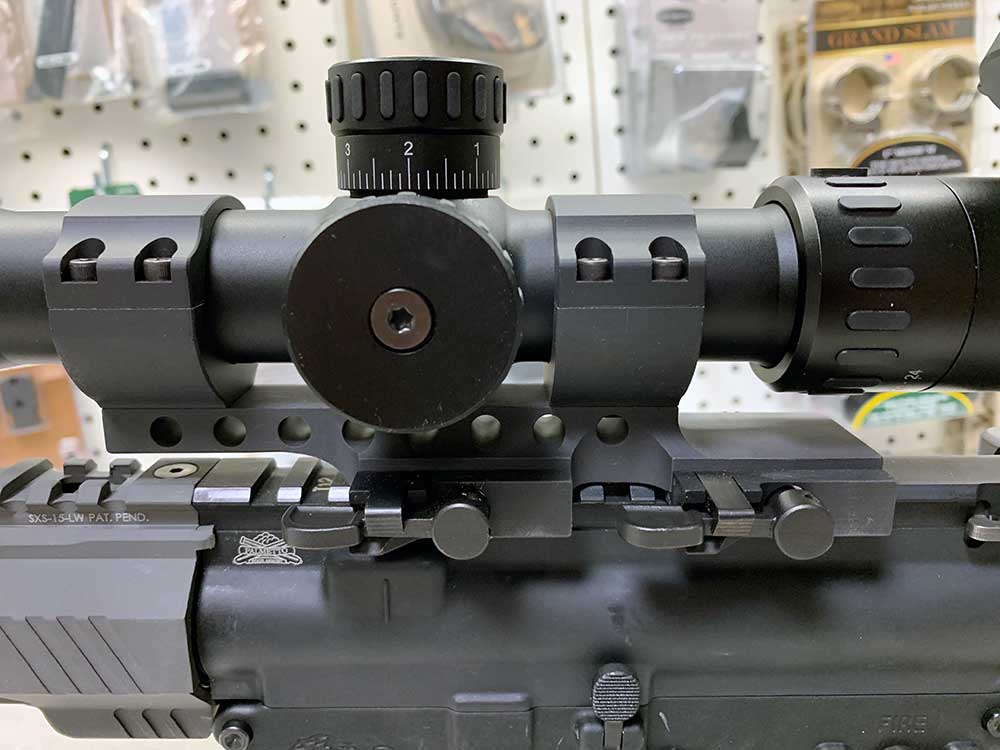 Samson Manufacturing offers a wide variety of parts for various rifle series, pistols and optics. Combining an affordable scope like the Lucid L5 with a solid Samson mount ensures that any missed shots at long range will be solely the fault of the operator, not the equipment. And that's all I'm going to say about that. If you're in the market for an upgrade, looking for a solid mount you can take off and re-install with no loss of zero, or simply putting together a wish list for a future build, check out what Samson has to offer.