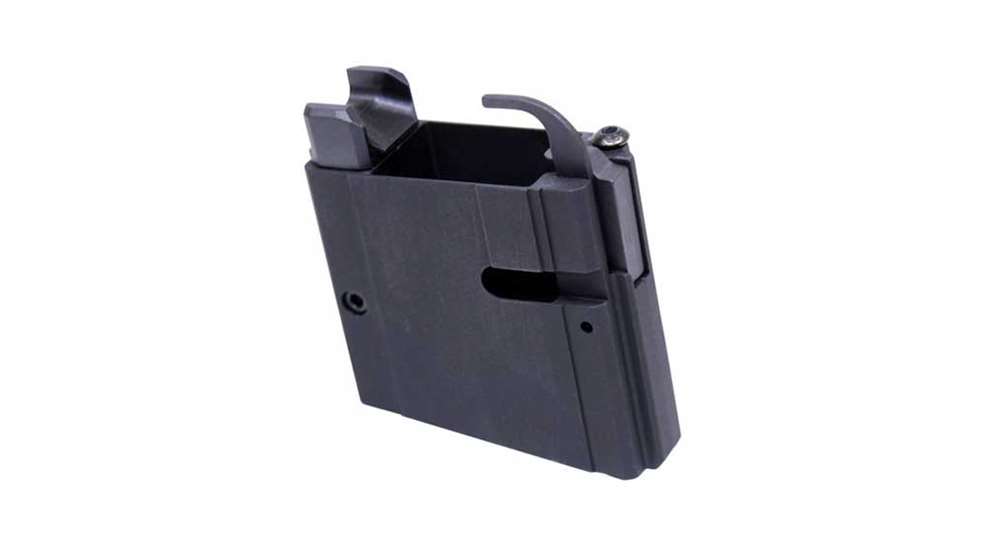 Pistol-caliber carbines, especially ones patterned on the popular AR-15 platform, are flying off the shelves of America's gun stores right now. However,  a purpose-built AR-style lower receiver in 9mm or another pistol caliber limits you to shooting just that caliber in your gun, and this diminishes one of the big advantages of the AR rifle, namely, it's flexibility.

The 9mm magwell block from GunTec USA solves this issue, and lets you avoid the cost of buying a dedicated 9 mm lower receiver. With the 9mm magwell, you can use a 9mm upper receiver with your existing .223 Rem./5.56 NATO lower. The magwell is constructed with an aluminum body and steel inserts and allows you to use commonly-available Colt-style 9mm magazines with your current AR lower receiver.

Made from anodized aluminum, the 9mm GunTec USA Magwell slides right into the bottom of the magazine well in your existing AR lower and secures in place with a locking screw on the top of the adapter. Two additional set screws inside the 9mm magwell makes sure everything is secure and stays in place as you load and reload your carbine.

Another nice feature of the GunTec 9mm Magwell is that allows for bolt hold-open when the last round in your magazine is fired, which tells you right away that your gun needs reloading and lets you employ the reloading procedures you already use with your rifle-caliber AR-15s that will get your gun back into action as quickly as possible.

The GunTec 9mm Magwell has an MSRP of $89.95. For more information, visit guntecusa.com.