There are millions of AR-15s in the hands of Americans across the country, and rifles continue selling today, thanks to rock-bottom prices and near-limitless options. Unfortunately, other than ammunition and accessories, most AR-15 owners rarely put much extra thought into their rifles. One aspect of AR ownership that is frequently overlooked is the on-hand spare-parts selection. In the event of a simple parts failure, an AR-15 can be relegated to paperweight status. This becomes particularly problematic if you are the sort of person who actually gets out and shoots local league matches with the gun or regularly takes training classes. Here are a few thoughts on must-have spare parts for your AR-15.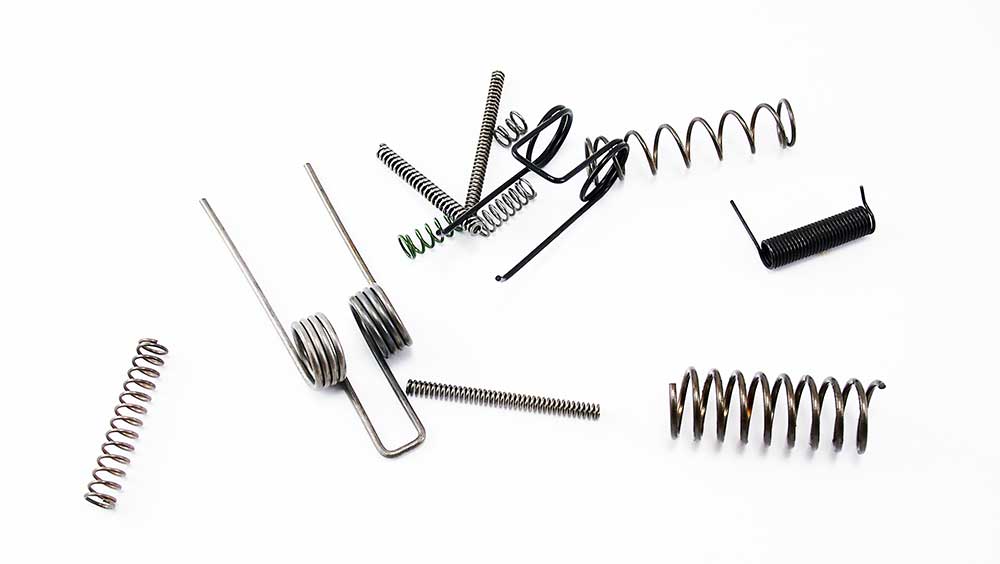 1. Spring Set

A kit of spare springs, particularly hammer and trigger springs, can be a lifesaver. Occasionally, the legs of hammer or trigger springs break or bend.  This is particularly troublesome if it's a hammer spring, as it reduces the striking power of the hammer and can result in misfires. If you have an aftermarket trigger, then you'll need the appropriate springs for that company's trigger set. I don't recommend substituting other trigger and hammer springs as in some cases, the hammer and trigger engagement geometry is designed with specific springs in mind.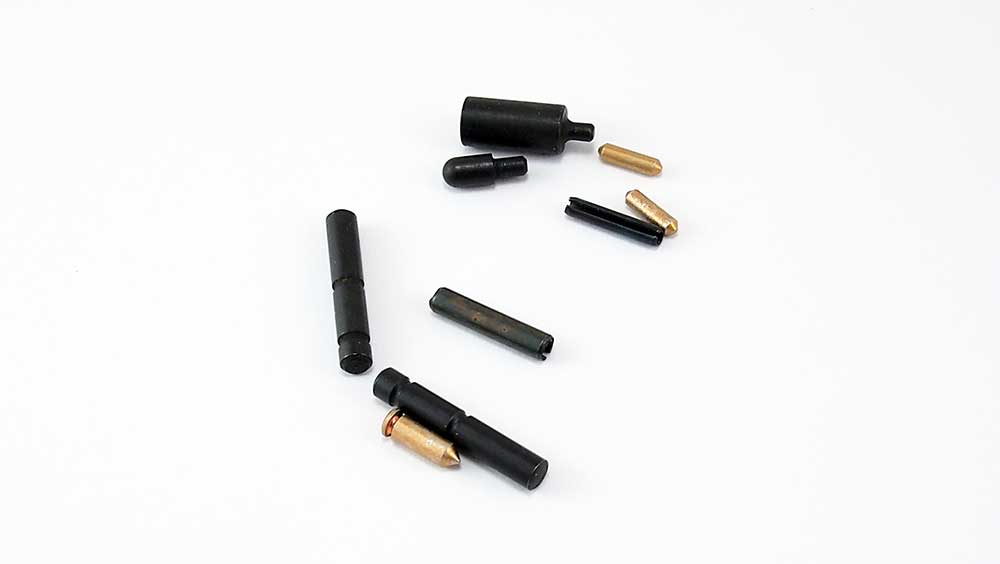 2. Pins

Hammer and trigger pins can also break. This is less common with a standard AR-15 chambered in 5.56 NATO. Pistol-caliber carbines, however, can be surprisingly hard on them. Another (more likely) reason to have them is if you disassemble an AR-15 lower receiver for maintenance or build a new lower from scratch and happen to lose one of the pins.

In addition to the hammer and trigger pins, I recommend making sure you have a complete set of spare pins for a lower. I'm sure many of us have launched detent pins while assembling an AR-15 lower. No other pin in the AR is easily lost as detent pins. Shooting Illustrated Handguns Editor Tamara Keel might refer to them as air-soluble. It's the best explanation I've heard to date.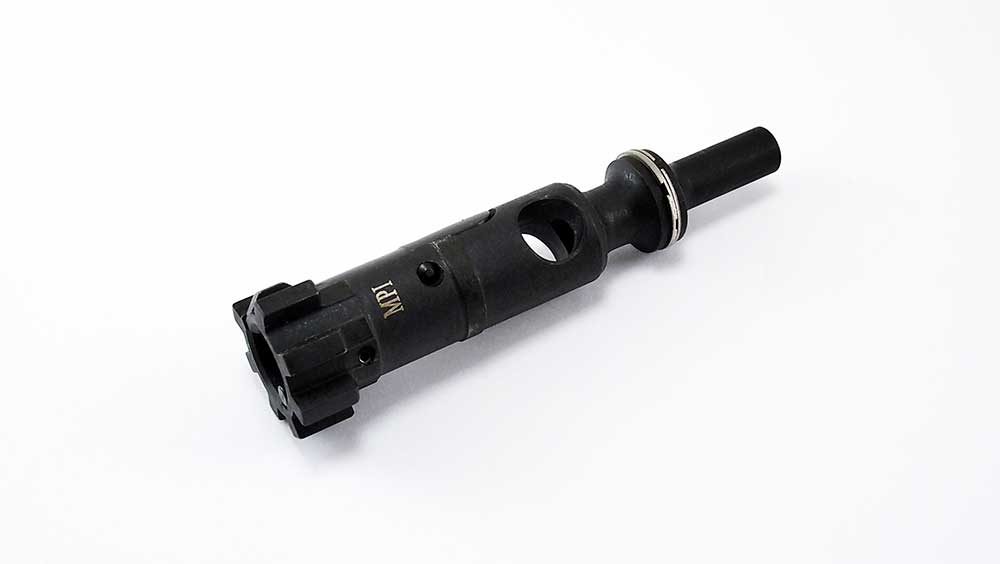 3. Bolt and Extractor

Another possible problem is a broken bolt, particularly during extended, high-round-count training classes The obvious solution here is to have a spare that you know is properly headspaced to the chamber. While it's not common to see headspace issues with AR barrels in any but the worst-quality units, it is an extra step for added safety. Along with the bolt, having a spare extractor on-hand (including O-rings) can be a lifesaver, particularly if you're the kind of shooter that likes to feed steel-cased fodder through your rifles.

4. Gas Rings

Gas rings are another consideration. If you have a standard phosphate-coated bolt and bolt carrier, you can easily test whether your gas rings are due for replacement. Start by pulling the bolt out to the out-of-battery position, and stand the bolt-carrier group up on the bolt face. If the bolt collapses into the carrier, then you're likely due for new gas rings. This technique isn't nearly as indicative when using various coated parts, due to the reduced friction of the coatings.  

One thing I've chosen to do is to keep an entire spare bolt-carrier group (BCG) on hand that I know is a good unit. If I encounter cycling issues, I can swap the spare in to see if the cycling issue still exists. If it does, then I can eliminate the BCG as the culprit for the cycling issue and look elsewhere.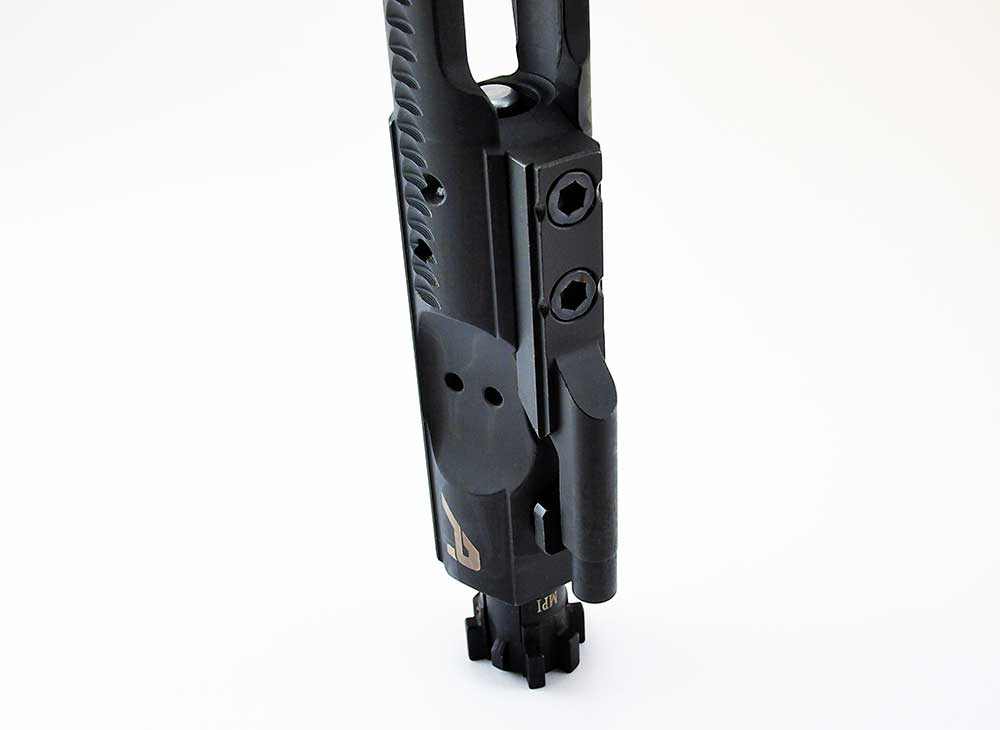 5. Gas Tubes and Roll Pins

With enough shooting, gas tubes eventually wear out. The gas tube has a flare on the end that seats against the gas key. When that flare is gone, you can lose your gas seal which can lead to cycling issues. With this in mind, if you're frequent shooter, a spare gas tube as well as a few of the roll pins is recommended. I always recommend spare roll pins, as they are easy to lose.

There are other things that you could add, but these will get you through most situations. Not only that, but if you're taking a class, being able to keep your gun running is great piece of mind that allows you to focus on learning.

If you don't know how to install these parts in the event you have to change them, it's worth finding someone local who can give you instruction on how to do it. Another option is to catch Semper Paratus Arms when he is traveling around the country and take his AR-15 armorer's class. Good spare-parts kits can be found at Brownells, Xtreme Precision and other AR-15 component retailers.