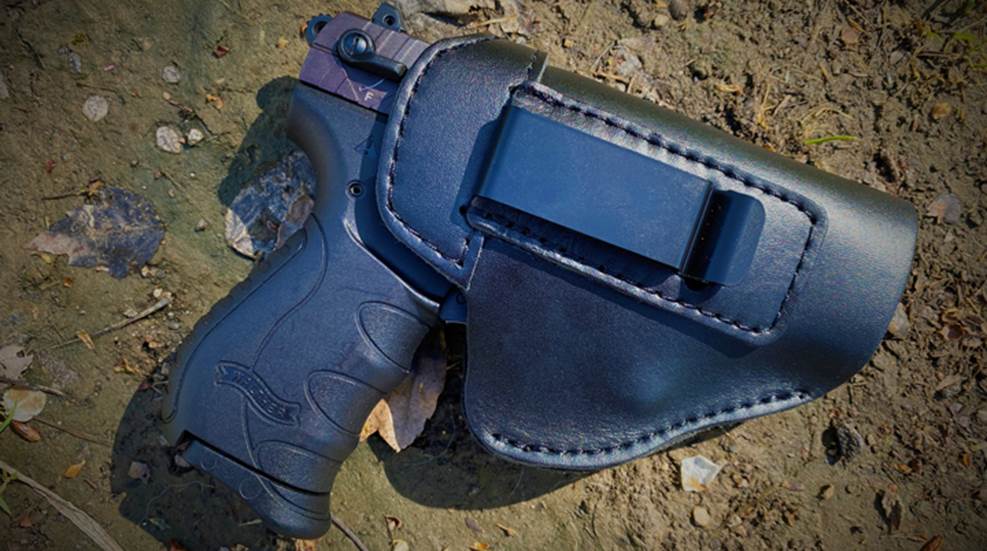 Raw Dog Tactical almost got it completely right with their Covert Conceal IWB holster. Let me explain what I mean. 
If you follow my reviews, you know I'm not a big fan of leather IWBs for several reasons, one of which is they tend to close when you pull the gun out. This violates one of my cardinal rules about holsters: you must be able to reholster with one hand. Opening a closed holster requires that you either remove the holster to put your gun back inside or muzzle your support hand as you wrench the mouth open while the holster is still inside your waistband. Bad news either way.
Several leather holster companies have changed their designs over the years to stiffen the mouth and prevent this dangerous condition. Raw Dog Tactical is one of them.
The Covert Conceal IWB starts with a wrap of 100 percent genuine leather that is both soft to the touch and stiff enough to hold a gun securely. Because this is not a custom holster designed for a particular make or model of gun, not every gun will fit snuggly, but the two I tried—Shield 9 mm and Walther PK380—fit perfectly and felt secure. They both passed my flip test, where I turn the holster and unloaded gun upside down to see if it falls out. Neither did.
A sewn-in, 2-inch metal clip holds the holster securely to either 1.5- or 1.75-inch belts. It was easy to put on and take off yet felt firm all day long with no slippage. And it didn't scratch my belt, something other metal clips have done.
Now, Raw Dog did an admirable job of trying to prevent the mouth from collapsing under the pressure of a waistband by adding a second layer of leather around the top. It works better than many other leather holsters. But it still collapsed to the point where reholstering required either two hands or a lot of maneuvering the gun to spread the top back open. I think a little stiffer piece of leather might do the trick.
The Covert Conceal IWB passes my other two criteria for a good holster with flying colors. It holds the gun securely and covers the trigger and trigger guard completely. It gets an "A" in both categories. If they can just work on the collapsing issue, it would go three for three. It almost does.
Covert Concealed holsters are made in Texas, the capital of the leather holster business, so they know what they're doing. For $49.95 MSRP, you get a quality leather holster available in both black and brown, righty or lefty.