by
posted on October 30, 2022
Support NRA Shooting Illustrated
DONATE
Hornady just released its new 7mm PRC cartridge, fitting in somewhere between the 6.5 PRC and 300 PRC for a precision-rifle cartridge. It's geared toward hunting purposes, but also excels at long-range pursuits—something I've noted as an passion of mine. I found myself at FTW Ranch in Barksdale, TX, back in August at a writer's event for the 7mm PRC's launch, at which time the long-range performance of the new 7mm PRC was put to the test.
Now, my good friend and erstwhile Shooting Illustrated contributor Philip Massaro was also at the event and wrote up his experience with the 7mm PRC for our friends at American Hunter. He did a fantastic job covering the various Hornady 7mm PRC loads as well as the ballistics, and since I see no point in reinventing the wheel, I'll refer you to his excellent article for the round's specifics. I'm simply filling in the long-range experience with 7mm PRC from the standpoint of someone who loves long-range shooting but doesn't get to do it as often as he'd like.
First, though, I'd like to extend thanks to the good folks at FTW Ranch and the Sportsman's All-Weather All-Terrain Marksmanship (SAAM) team there. The facility is nothing short of amazing, with multiple long-range opportunities and absolute first-class instruction. We ran the 7mm PRC out to 1,800 yards with ease, in large part to the eagle-eyed spotting, expert wind calls and all-around fantastic coaching from the SAAM crew.
Hornady had teamed with Remington on the launch, with classic 700 bolt-action rifles chambered in the new 7mm PRC round as well as Remington's new 700 Alpha 1 rifle chambered in 6.5 Creedmoor. Swarovski provided the glass for this event, with Swarovski Z8i 3.5-28x50mm scopes topping both the 7mm PRC 700 and 6.5 Creedmoor 700 Alpha 1 rifles. There's simply no substitute for quality gear when shooting at distance, and every piece of kit we had was top-notch.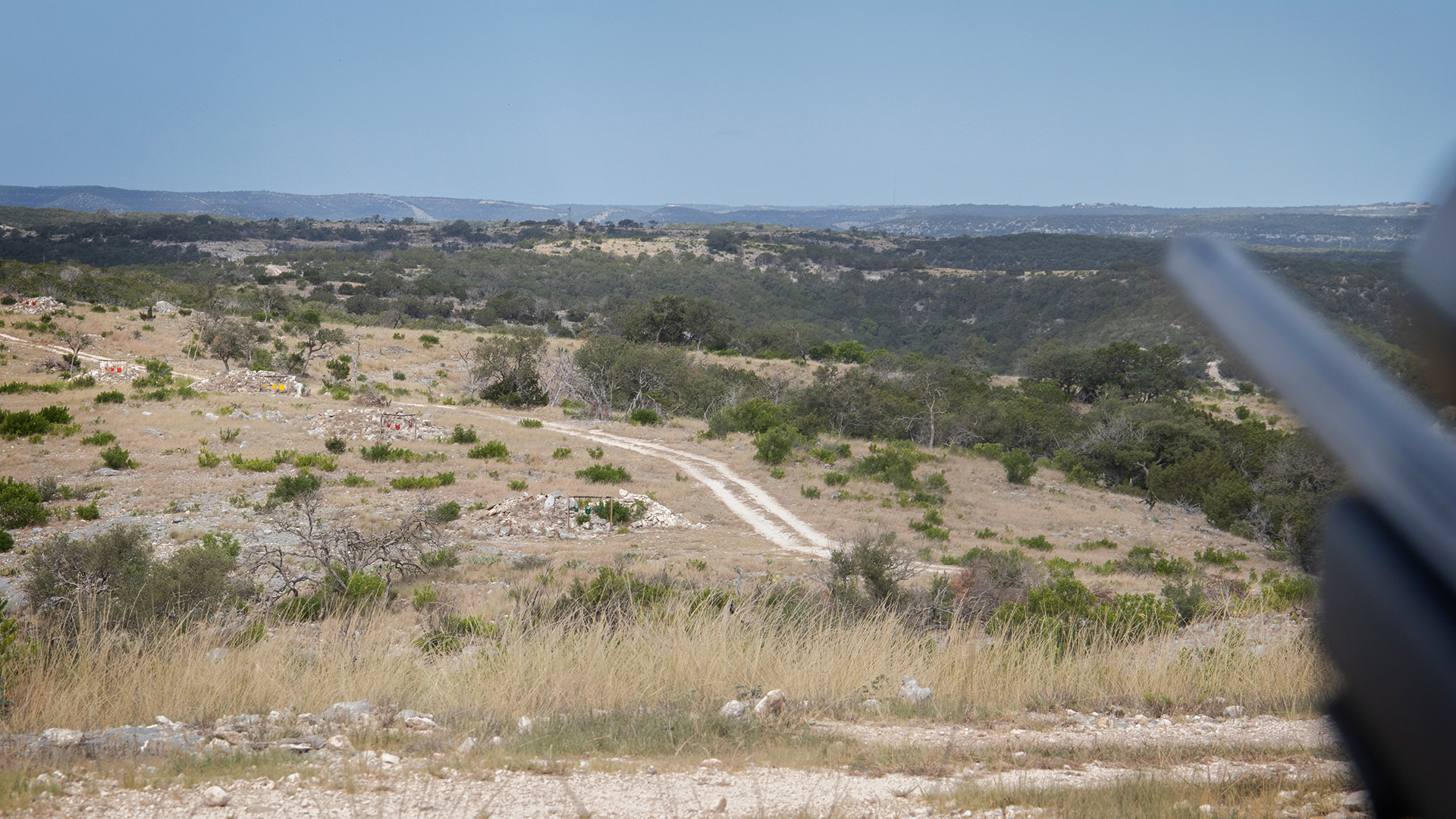 Attending writers were split into two groups, with one group issued the 700 Alpha 1 in 6.5 Creedmoor and the other with the new 7mm PRC in the traditional 700. We each spent a day with the respective rifles, then switched the following day. I think my group had the overall better experience, as we started with 6.5 Creedmoor in the 700 Alpha 1 and finished with the new 7mm PRC 700s. While the 6.5 Creedmoor is a bit more of a challenge to spot hits at long distances, shooting one all day long does not present an undue burden on one's shoulder.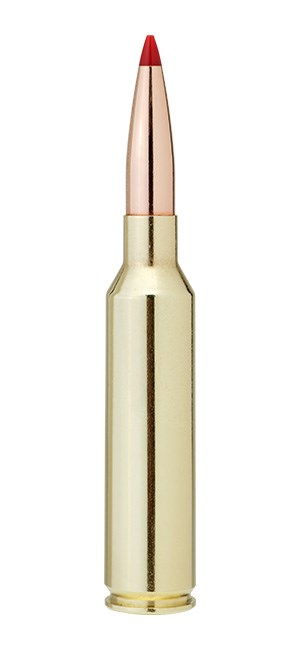 The 7mm PRC? Well, it's not as bad as 7mm Rem. Mag., that's for sure. After a morning's worth of sighting in, making adjustments and hitting steel from 100 to 1,000 yards in 100-yard increments, though, I was a little on the sore side. I'm one of the writers Massaro describes as "folks who don't regularly shoot magnum cartridges" that found the recoil a bit stout. It's definitely not bad, mind you; it's not the retina-detaching KABOOM of the .338 Lapua Mag. Had we only shot a couple boxes I would have called it quite manageable. After a good 100 rounds or so, though, I was wishing for a thicker recoil pad.
However… That oomph? It translated into hits. Easy hits. Hits that you could see with the naked eye a lot farther out than the 6.5 Creedmoor. Where somewhere in the 800 yard range or so, only the younger guys were able to spot hits with the lighter cartridge, even old guys like me were able to see the 7mm PRC whacking steel. That's really cool. First-round hits out to 1,000 yards? Oh yeah. The 7mm PRC is totally capable of that. Sure, you need the right wind call (which, I believe I mentioned, the SAAM team covered in spades) and you need to properly adjust the scope (which, again, adjustments were spot-on in the Swarovski Z8i).
Beyond 1,000 yards, though, the advantages of the new 7mm PRC shone like a beacon. Since the round is heavier and faster than the 6.5 Creedmoor, it flew straighter and flatter to the target. Less time in flight means less time for the wind to play its tricks on projectiles and smaller corrections needed for effect. At a mile away, the wind can change moment-to-moment, so executing a proper trigger press quickly and efficiently as soon as possible after receiving the wind call is paramount.
There's no reward like seeing a target shake ever so slightly upon a direct hit at 1,400 yards. Oh, except perhaps hitting it directly in the center (while I would like to chalk that up to my expert ability at long-range, I'm also a realist and hitting dead-center was more luck than skill. Like my dad says, though, I'd rather be lucky than good…) Making hits with the 6.5 Creedmoor was easy. Making longer-range hits with the 7mm PRC was just as easy. It's easy to be lucky when you're using excellent gear.
Hornady's new 7mm PRC round offers a great mix of power, speed and accuracy; if you're looking for something to ring steel at long range, it's definitely worth consideration. I'll refer back to Massaro's synopsis over at Hunter for its hunting capabilities; however when it comes to long range, it is a superlative choice for targets beyond 1,000 yards.