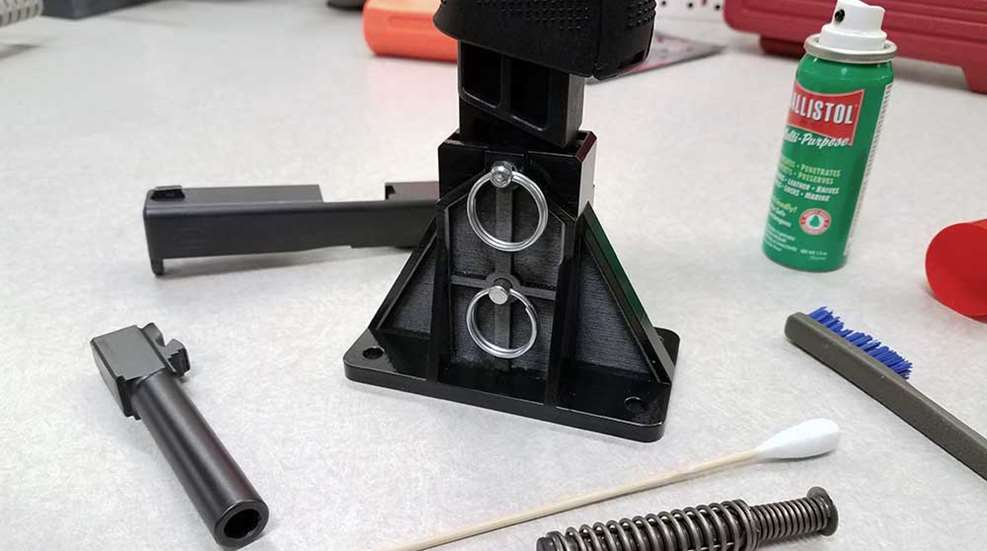 Despite having been raised around firearms from an early age, a student of the firearm and its many forms, and possessing an ongoing education that has spanned nearly 40 years, one facet of working with firearms that has yet to change is how humbling the process can be.

Many gun owners strive to hone essential marksmanship skills like sight alignment, trigger control and follow-through, but there's more to it than reading the gun's manual prior to going to the range. To ensure proper function and reliability, one should also know how to disassemble/fieldstrip it to perform basic cleaning and maintenance afterward. Yet, there are those—myself included—who believe that it benefits gun owners to take their knowledge to the next level by learning how to perform basic gunsmithing, too.

While it may not make you a better shooter, when it comes to cleaning or 'smithing, Ergo Grips' versatile Modular Armorer Stand (MAST) System provides that crucial third hand, which all tinkerers discover they eventually need—a common, unforeseen occurrence that typically manifests at the worst possible time.

Reinforced-polymer construction provides rugged durability tough enough to withstand punishment from any tool found in the typical shop. The polymer is also designed to be resistant to temperature and chemicals, so users won't have to worry about adverse effects from harsh gun-cleaning chemicals. Two stainless-steel pins that lock the company's frame-specific modules into the base are also included, ensuring they won't move while you are working.
Designed to serve as a stand for Glock pistol owners, the MAST System consists of a base that can be bolted onto any workbench or other solid work surface, thanks to its four pre-drilled mounting holes. Tapered in shape, the base is compatible with a number of blocks/modules  available from Ergo that fit both small- and large-frame variants.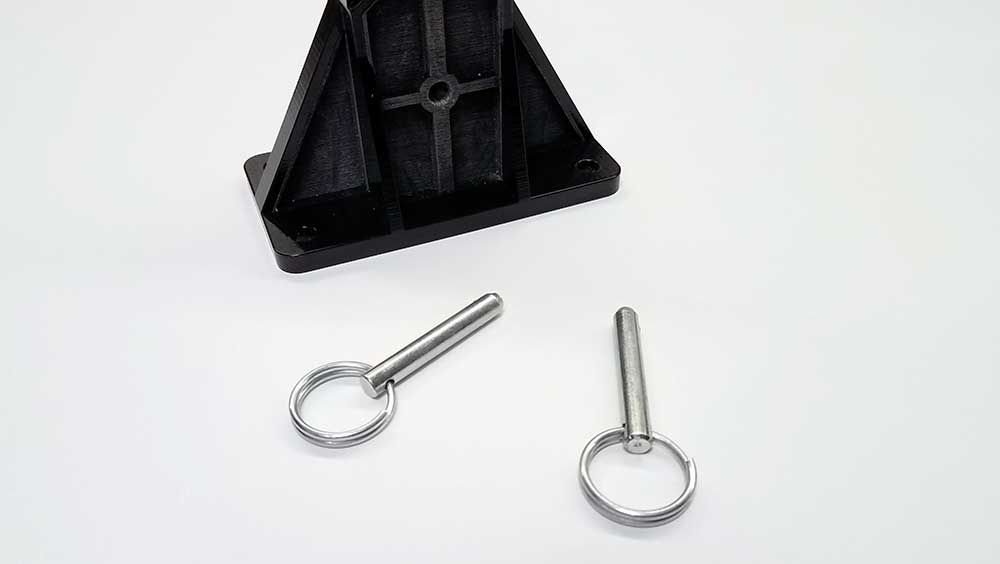 Each module features an integral catch that mimics the catch found in standard Glock magazines, allowing the modules to lock into the magazine well, securing it to the workbench and allowing users to tinker on their pistol—without the frustration and nail-biting that manifests with unexpected movement. Best of all, the modules can be placed in the base one of two angles to orient the pistol in the best-possible position needed to accomplish a variety of tasks. Whether it's standard cleaning, needing to anchor the frame in place for the Glock's cumbersome disassembly process that requires way too many digits and even more patience, a sturdy means to swap triggers or install a new set of sights, Ergo's MAST System quickly proves itself to be as convenient adaptable and light weight than even most commonly used gunsmithing tools such as a bench vise.
Speaking of which, in addition to the bench-mounted base, modules can also be secured with a bench vise—if available—or bolted directly to a workbench. Once work is complete, simply depress your Glock's magazine-release button to detach it from the ERGO Grips Modular Armorer Stand.
Ergo Grips' Glock Modular Armorer Stand is available with a small-frame and a large-frame module. The small-frame module fits the following Glock models: G17, G17L, G19, G22, G23, G24, G26, G27, G31, G32, G33, G34 and G35. The large-frame module fits these Glock models: G20, G21, G29, G30, G40, G41. The suggested retail price for the Ergo Grips Glock Modular Armorer Stand starts at $19.99. The company expects to have 1911 modules available soon.
Given such added flexibility and the freedom to span different handgun platforms, it's easy to see this product's appeal—especially for relatively new gun owners with limited access to helpful tools. Thanks to its compact, modular design that proves easy to use and quite affordable, I predict great things for the future of Ergo Grips' Modular Armorer Stand, including (but not limited to) copious line extensions perhaps for brands such as Beretta, SIG Sauer and Smith & Wesson M&P pistols. Finally, another welcome and beneficial addition to Ergo Grips' MAST System would be a shallow tray ideal for keeping your pistol's internal fiddley bits, such as pins, springs, sear/striker and screws, where you can find them—as opposed to allowing that one small, albeit critical component roll away or fall off your workspace, never to be seen again.
Designed to give gun owners a helping hand, Ergo Grips MAST System makes caring for your handguns even easier.