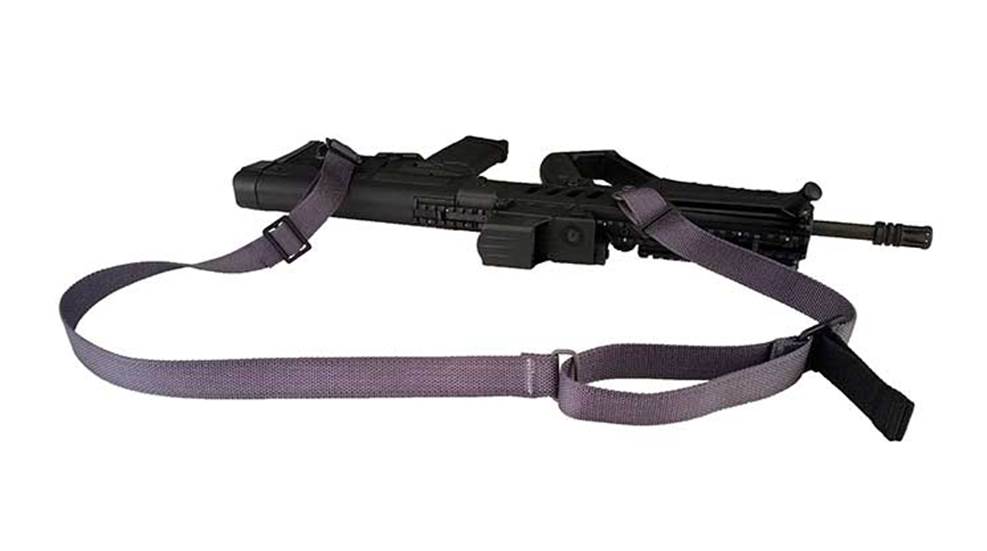 Blue Force Gear's Vickers Sling has long been a top choice for anyone looking at a sling for their tactical rifle. The two-point strap is easy to attach and adjusts on the fly, thanks to its pull tab. These are sturdy, combat-proven slings that have earned a solid reputation.

Now, the company makes it amazingly simple to design and build a custom version of the sling, thanks to its new web-based custom-sling builder. Twelve color options are available for each of three parts: the front webbing, rear webbing and the pull tab. If you want a Multicam Tropic front, a Kryptek Highlander rear and a Wolf Gray tab, your "frankensling" is just a few clicks away.

Beyond those cosmetic options, the builder provides 14 attachment options for both the front and rear hardware. That means you can have Blue Force Gear's innovative U-Loop attachment (in one of two colors) in front to attach to a standard A2 front sight and a push-button QD attachment at the rear to plug into the socket on your aftermarket buttstock. HK hooks, MASH hooks, side-release swivels are just a few of the other attachment options you can choose. You can also choose between sewn-in hardware or threaded-in triglides.

I elected to be fairly simple with my custom sling, picking a Wolf Gray front and rear with a black pull tab. I think having the tab a different color is wise, since it can be more easily spotted when you need to tighten or loosen the sling. Since I planned the sling for use on my IWI Tavor bullpup rifle, I went with the push-button QD swivels, which mate perfectly with the built-in sockets on the bullpup's chassis.

After all the options, the price came to $84 plus shipping. Maybe for my next sling, I'll go with something flashier.