As with many things in the firearm community, some things come and go. For a while, single-point slings were the hottest rifle-carry accessory going, until they weren't. Some didn't care for the way the single-point left even carbines dangling low, banging on knees when moving. Others preferred the traditional two-piece sling, noting that it's been the military's go-to for, well, centuries. With the significant increase in AR-15-based pistols, though, many are taking a second look.
GrovTec's offering includes protected shock cords to cushion movement of the slung firearm, has quick-release buckles that allow it to be attached or removed from the firearm rapidly and is available with either a snaphook attachment system or a push-button QD release. Adjustable for a range of body sizes and types, there's even a quick-release buckle to assist in putting the sling on or taking it off. On top of that, it's made in the U.S. and comes with GrovTec's lifetime warranty.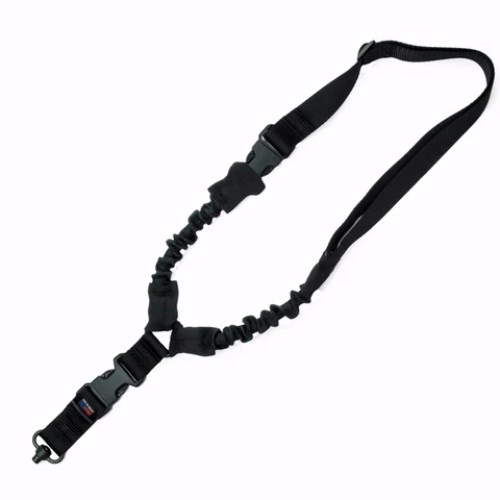 When it comes to AR pistols, especially those with braces, they're much more maneuverable around the house with the pistol-length barrels. The problem is, they tend to weigh just about as much as a carbine – in fact, both of my AR pistols weigh more than the lightweight carbine I built a few years ago. If you use both hands, it's generally not a problem; however, there's no guarantee you'll have both hands free. You might need a free hand to corral a pet or call 911, and if you've got a 6 pound pistol in one hand, that's going to get awfully heavy, quick. With the single-point sling, that's not a concern.
MSRP on the GrovTec bungee sling starts at $52.99, and the company offers a number of accessories to attach mounts to your firearm or configure your sling. GrovTec also offers two-point slings for those that prefer that carry method. For more information and to see the company's entire product line, visit GrovTec at grovtec.com.