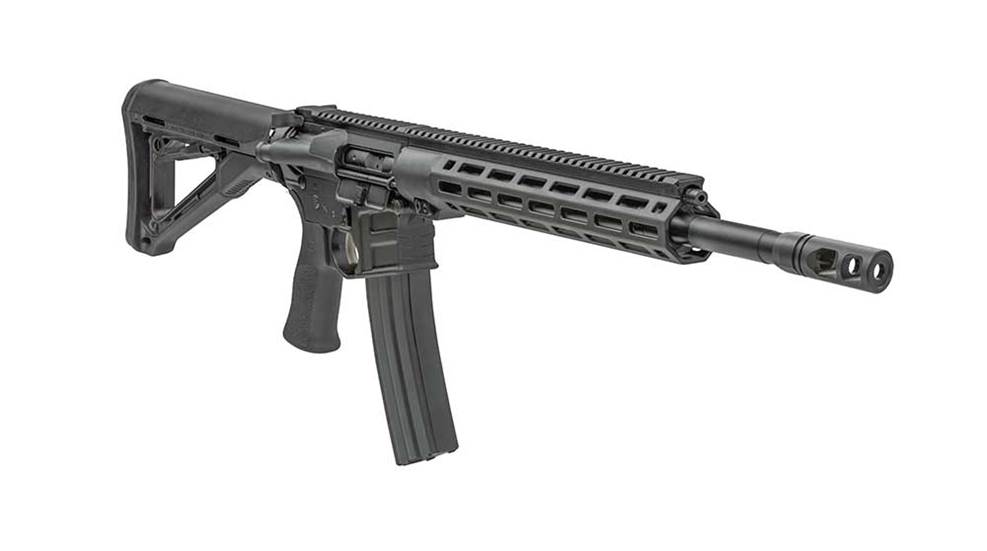 When it comes to long-range shooting, most people think of heavy, custom-built guns costing thousands of dollars. Many think if they don't have a custom rifle, don't even bother stepping up to the plate. Well, many manufacturers have started noticing the hot trend in the shooting community and have begun offering out-of-the-box guns that allow them to compete without breaking the bank on a custom build. One of those manufacturers is Savage Arms, and the company provided a new option in the form of its MSR-15 Recon LRP.
Released in 2018, the Savage MSR-15 Recon LRP is truly one of the guns that you can take out of the box, toss some optics on it and start shooting at some very long distances. The LRP (long-range precision) has an adjustable gas block and longer barrel than the already-popular MSR-15 Recon line. The Recon LRP features an 18-inch barrel to optimize velocities and accuracy, and its gas block can be customized to specific ammunition for the best possible cycling.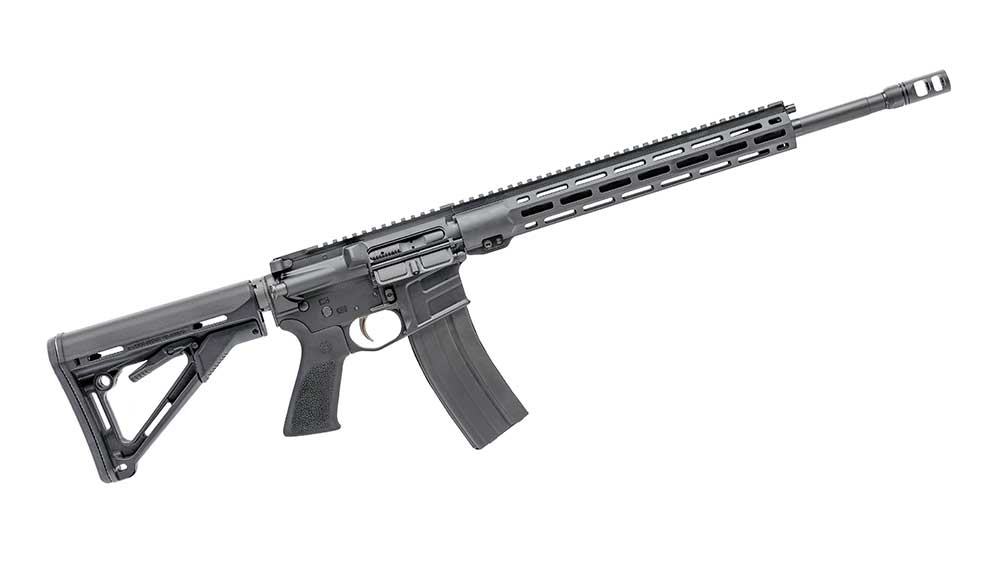 Its 5R rifling and a Melonite-QPQ finish ensure the most consistent, accurate performance in any conditions, while the custom-forged lower receiver and Hogue pistol grip impart a look that stands out from the crowd. The two-stage trigger is crisp and comfortable. Rounding off the furniture, the Magpul CTR buttstock adds to its look. The LRP has a free-float M-LOK handguard, mid-length gas system, tunable muzzlebrake, and comes in 6.8 SPC, 22 Nosler, and the extremely fun 224 Valkyrie. I chose the trending 224 Valkyrie for this test. With a collapsed length of 35.25 inches, an extended length of 38.5 inches, a weight of 7.5 pounds and an MSRP of $1,249, the LRP won't break your arms or your wallet.

Considering the fact that I was planning on shooting out to 950 yards, I wanted an optic that would be long-range friendly. The Bushnell XRS-II 4.5-30x50 mm did the trick. With an illuminated G3 reticle, locking diopter for maintained focus, and 10 MILs per revolution on elevation, and windage turrets for exact adjustments, the XRS-II was exactly what I was looking for. Another cool feature on the XRS-II is the RevLimiter Zero Stop, which will not turn past zero. Making adjustments was simple and extremely accurate. The scope sat atop a Weaver Premium MSR Mount, which is my go-to AR-platform mount.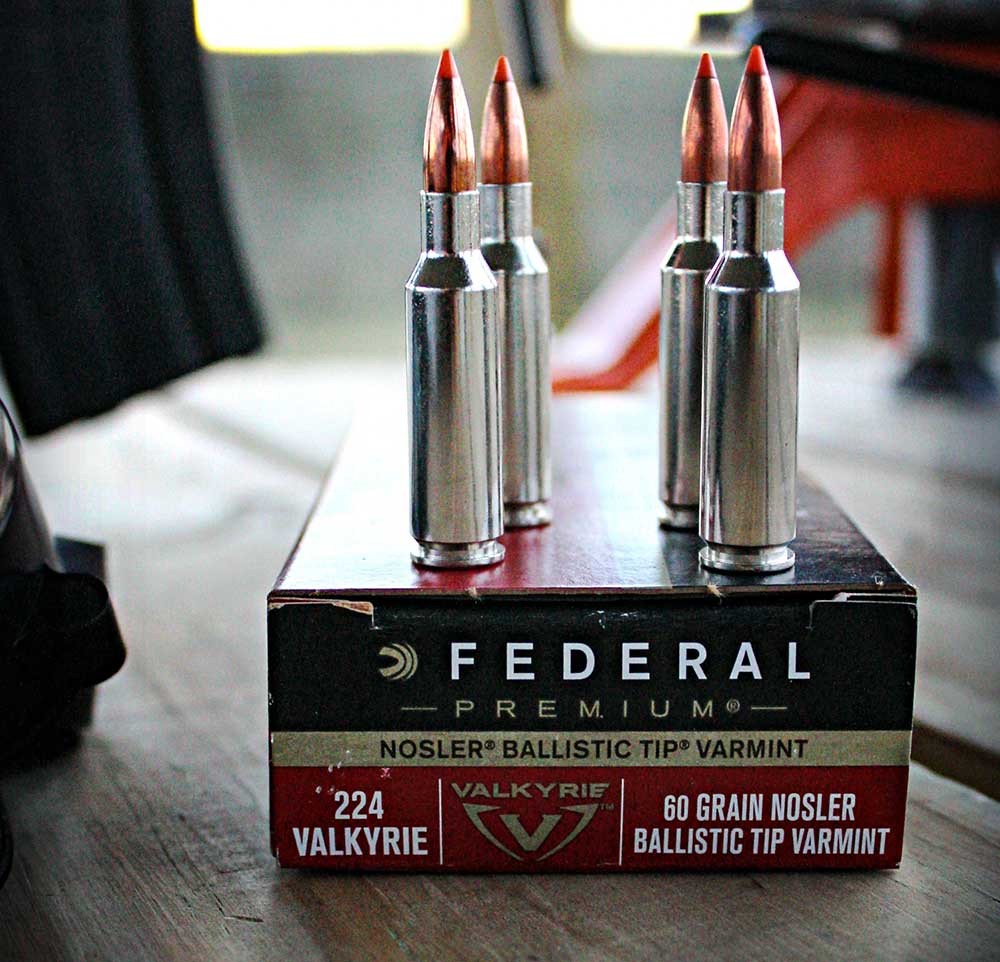 The Ammunition

Designed for AR-platform rifles, the 224 Valkyrie is the new long-range dominator. The 224 Valkyrie is based on a .30 Rem./6.8 SPC case necked down to .224 caliber. It offers dramatically improved trajectories over all other AR-15 cartridges, including the 22 Nosler, .223 Rem. and 6.5 Grendel, with roughly half the recoil of larger cartridges offering comparable ballistics, such as the 6.5 Creedmoor. It comes in four offerings, from a 90-grain Fusion for hunting applications, to an entry-level 75-grain Federal Premium American Eagle TMJ.

After testing several 224 Valkyrie guns, from custom bolts to AR-platform builds, I have found the 60-grain Nosler Ballistic Tip to be my favorite across the board. Every gun likes different ammo, and a person may have to tinker with several boxes and brands to out find which ammo each gun likes to eat, but the LRP really liked the Federal Premium 60-grain NBTs. This was great for me, since I'm a die-hard predator hunter. The 60-grain is a lighter bullet with unmatched speed, and is an absolute laser. At the range, I averaged just shy of 3,180 fps, which is blazing fast. While I was unable to get an fps reading at 1,000 yards, Federal insures the bullet holds speeds up to 900 fps and beyond at 1,000 yards.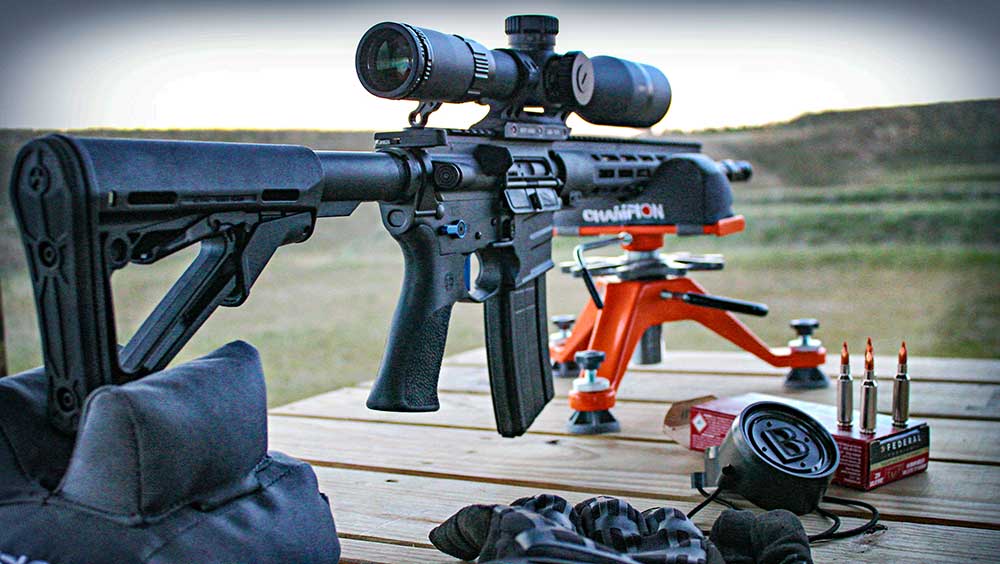 The Test

Upon receiving the MSR-15 Recon LRP, I noticed the weight difference from all of my other AR platform guns. While 7.5 pounds isn't much, it's noticeably heavier than most. After my first shot at the range, I realized that the extra weight was a blessing, as I was able to get back on target with ease and felt very little recoil. With the optic, the gun pushed 9 pounds. Set on a rest, targets locked downrange at 50, 100 and 200 yards, there was very little to complain about. I was dead-center at 50 yards after my fourth adjustment on the scope, and the amount of rise or drop out to 200 was unnoticeable.

Through three boxes after sight-in, 1 MOA was standard without much effort. On a calm, warmer day in Minnesota, I can see sub-MOA groups all day long. Cycling was smooth, punctures and ejections were consistent, and everything ran, as it should. The chronograph was reading more than 3,000 fps., so I foresee zero holdover on any coyote in range of the 224 Valkyrie, especially through the LRP. At 900 yards, with six adjustments, I was on target and banging the 12x26-inch steel gong with every stable shot. Wind gusts and shooter error caused a few flighty shots, but the gun, optic and ammo all did their job.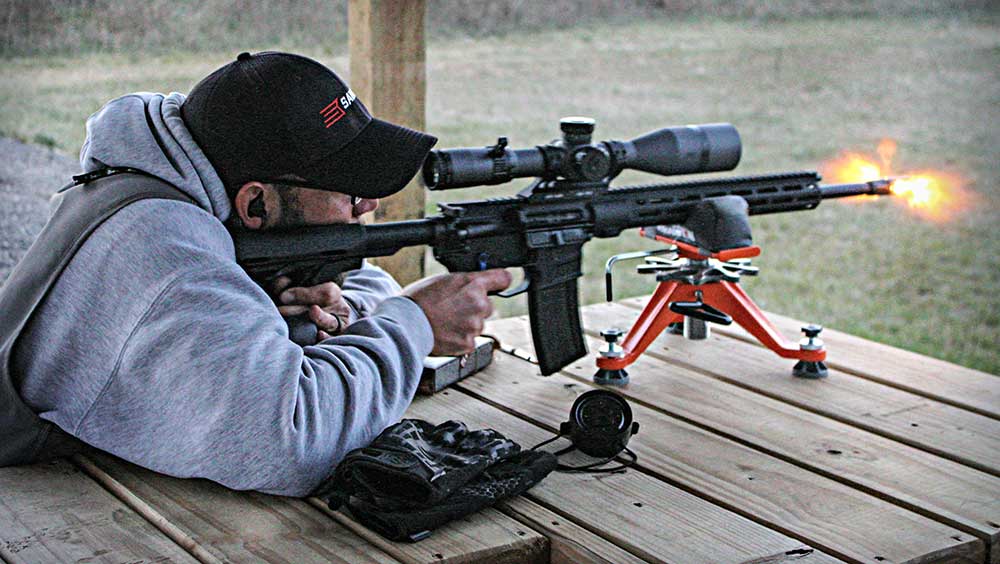 The 224 Valkyrie has been touted as a 1,000-yard round, and I've personally shot prairie dogs at a hair under 1k with the Savage MSR-15 Recon. I don't see why the tuned up Savage MSR-15 Recon LRP in 224 Valkyrie won't break any stigma attached to long-range shooting; giving new-to-the-sport shooters an out-of-the-box option to get started. This new rifle just might be your gateway to the excitement felt when a spotter yells, "hit" on a target more than 1,000 yards away.