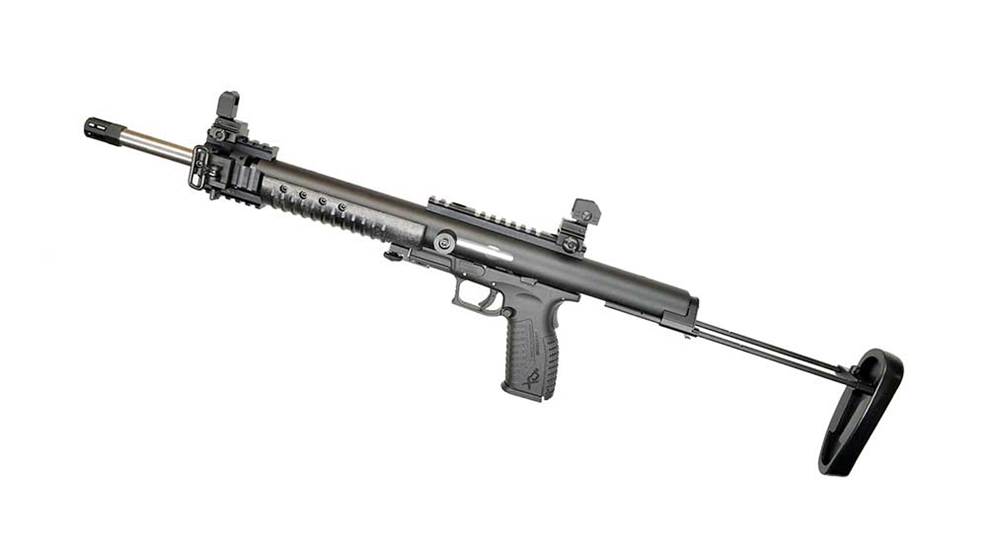 Pistol-caliber carbines are nothing new, and in AR-platform rifles, there are several options available from a host of manufacturers in various configurations. While choices are plentiful, there can be some hang-ups, and at times, special accessories must also be purchased to make the gun function properly. Either that, or a lower designed to accept one particular company's magazines must be bought. What if there were an easier option? The MechTech CCU, or "Carbine Conversion Unit," converts your pistol into a carbine without all the hassles.

Just like AR-style semi-auto rifles, your typical semi-auto pistol could be said to have an "upper" and a "lower," the former being the slide and internal components and the latter being the frame and all its parts. The CCU is essentially another "upper" for your pistol, barring a few small differences. For one, this is not a caliber-conversion option. For whatever round your pistol was designed to shoot, you must stick with that caliber. Two, unlike some upper configurations, even though you're converting it to a carbine, you can at any time convert it back to a pistol.

On MechTech's website, there's a section explaining that the use of a CCU doesn't reclassify your firearm. If you're worried, they've got a letter from the ATF stating that once a CCU has been attached to the frame, it's perfectly legal to convert your handgun back to its factory configuration. On top of that, the CCU is considered an accessory, just like any AR upper, so it can be shipped right to your door in most cases, but be sure to check your state and local laws first.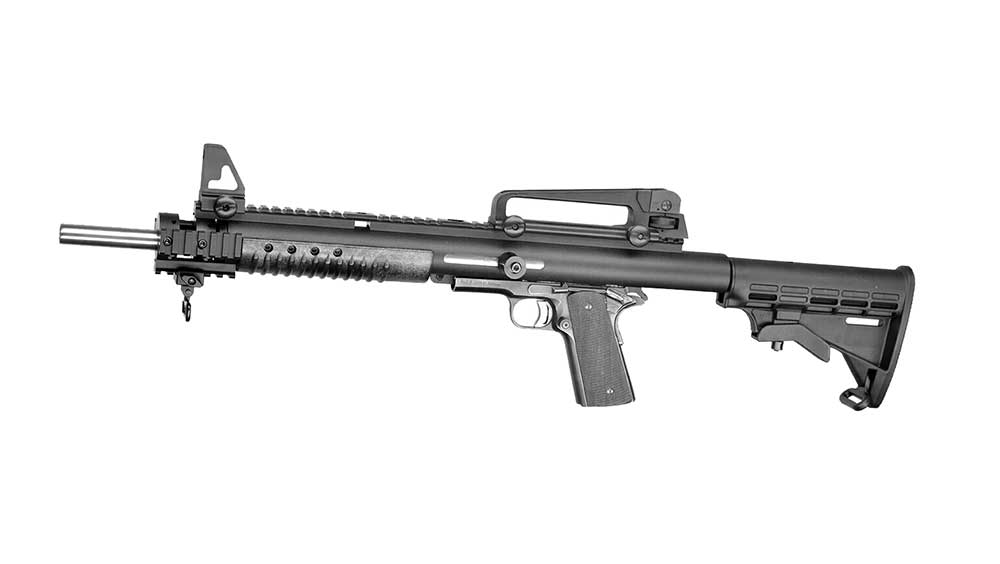 One could argue that a real drawback is that the CCU is only available for three models of handguns: the 1911 and specific Glock and Springfield XD/XD(M) models. With that said, all units are available in the standard 9 mm, .40 S&W and .45 ACP chamberings and are made of rolled steel with a powder-coated finish, as well as a corrosion-resistant interior coating. The CCUs are blowback-operated, and the unit is loaded using a left-side charging handle. As for controls, aside from the bolt used to load the CCU, everything else is familiar, as it uses all the controls of the chosen pistol's frame.

Another benefit is the customization capability of the platform. I ordered one for my 3.8-inch Springfield Armory XD(M) in 9 mm, and it had several bells and whistles attached. "Building" your own is as simple as selecting the make and caliber of your pistol and selecting which available options you desire, such as the kind of stock and accessories like rail systems, optics, risers, flash hiders or sling mounts. I opted for a rail system and the minimalist-style stock and placed my order. The number and type of accessories selected can impact shipping time, but once the unit arrives, it's ready to roll.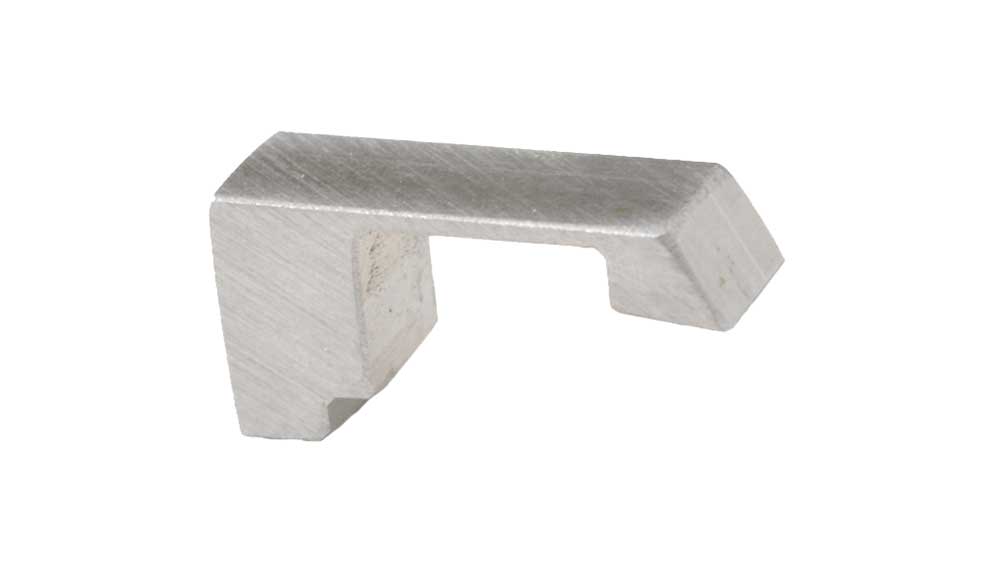 The MechTech system is brilliant in that it allows handgun owners to expand their collection with a pistol-caliber carbine without actually purchasing a new firearm. If only installing the unit were just as easy. Lining up the magnetic feed ramp properly and locking the CCU into place can be a chore (our buddies at American Rifleman cover that process more in depth in this linked piece, and several videos and how-to guides are available online showing proper installation).

The CCU attaches to the pistol frame, at least the XD series, by the Picatinny rail on the frame. Aligning everything correctly was also a bit difficult, too. That being said, it's important that the attachment points be solid, as this aids in accuracy, and once the unit is in place, "solid" is definitely the feeling one gets after laying hands on the carbine. Nothing feels flimsy, and everything ran smoothly.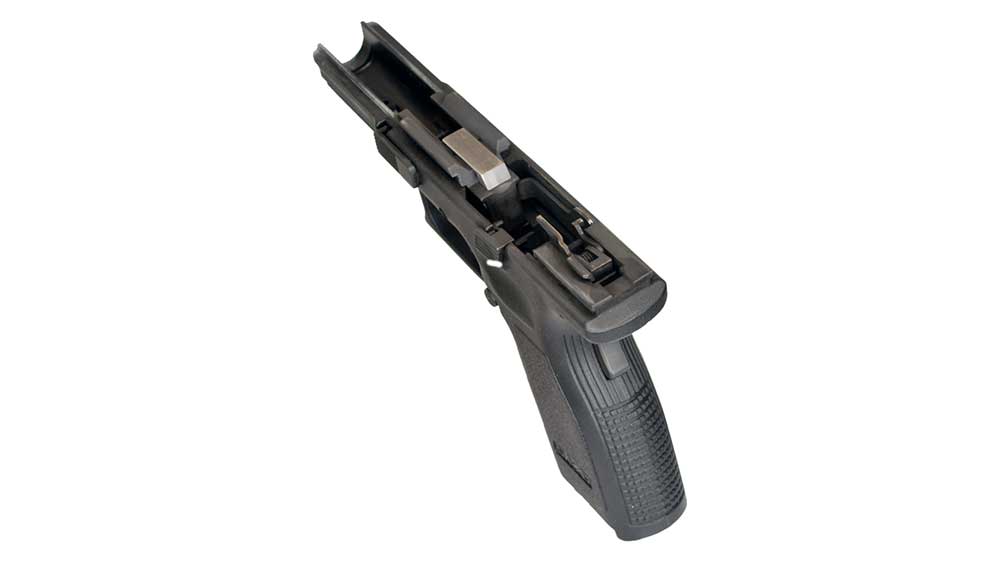 There are a few things to note as far as actual function goes. First off, the CCU bolt doesn't lock back when the magazine runs dry. On top of that, you can only insert a magazine from an open bolt, as the magazine sits high in relation to the bolt, so the magazine can't seat properly if the bolt is closed. This means the standard magazine measurement of "+1" doesn't apply.

Aside from those small gripes, the MechTech CCU is a great range option, and is a clever choice for a pistol-caliber carbine kit, especially for those who don't want to go out and buy an entirely new firearm. If that wasn't convenient enough, this option can be mailed directly to your front door. The convenience factor alone should make those interested in a carbine conversion kit take a close look at the MechTech system, and the ease of ordering, combined with the customizability of the platform seals the deal.