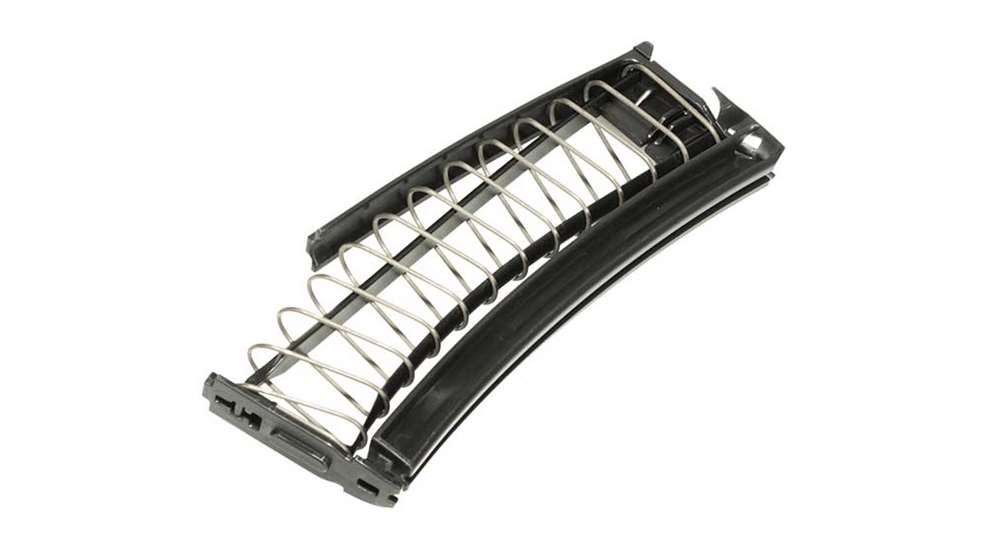 For the past few years, AR-style pistol-caliber carbines in 9mm have been flying off the shelves. Whether it's for competition or self defense or just plinking on the range, a 9mm AR-15 seems to be the answer for those looking to get more bang for their buck while also reducing recoil and using standard AR-style controls.

However, there were just two ways to shoot 9mm in an AR: You either had to buy a dedicated 9mm AR lower or you had to insert an adapter block into the magazine well of your existing AR-15 to allow you to insert a magazine from a 9mm pistol or similar gun. Until now.

Boonville, MO-based CMMG Inc. has come up with a unique third way of running 9mm in an AR. The company's new 9 ARC magazine, developed in collaboration with Mean Arms, makes it possible to shoot 9mm from an AR-15 lower receiver when used with CMMG's proprietary 9mm Radial Delayed Blowback BANSHEE or RESOLUTE upper.

The 9 ARC Magazine is ideal for those who have a standard AR-15 lower receiver and want to shoot 9mm. It also offers an affordable way to train or enjoy an outing at the range by allowing users to shoot inexpensive 9mm ammunition while still maintaining the familiar furniture and controls on their existing AR15 lower receiver.

The 9 ARC Magazine works exclusively with CMMG's Resolute and Banshee AR uppers. In addition to this, CMMG will offer a complete line of firearms in their Resolute and Banshee lines that will be specifically designed for use with 9 ARC Magazines, using CMMG's Mk4 lower receiver and a 9mm Radial Delayed Blowback upper receiver.

For those who have an abundance of Magpul P-Mags, CMMG will offer 9 ARC Magazine Adapters. The 9 ARC Magazine Adapters are installed into Gen 2/3 PMAG bodies to convert them to 9mm. The 9 ARC Magazine Adapters will be sold as either single units or a three pack and can be modified to hold 10, 15, 20 or 30 rounds of 9mm.

The MSRP for the 9 ARC Magazine is $44.95 and for the 9 ARC Magazine Adapter is $29.95. The three-pack of 9 ARC Magazine Adapters will retail for $79.95. More information on both of these new products is available at cmmginc.com.