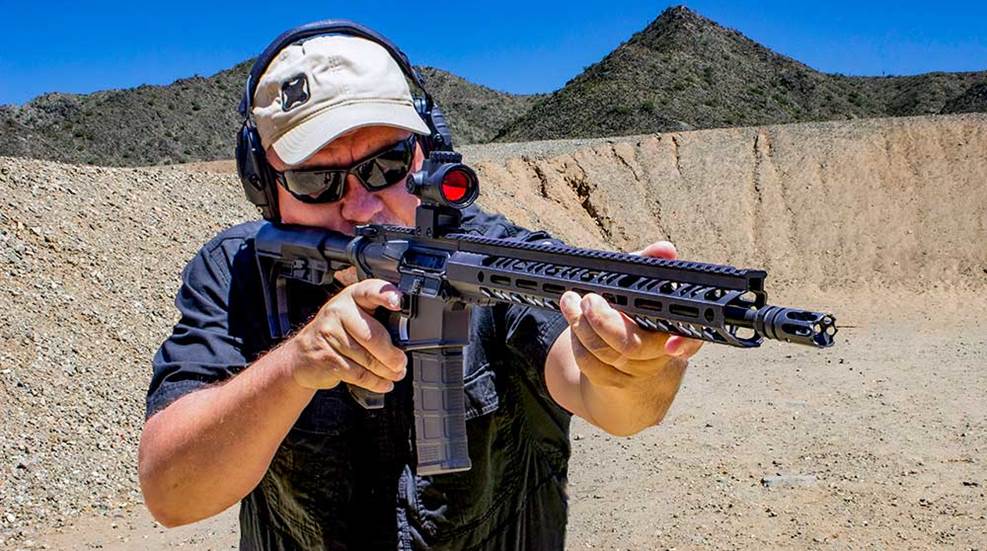 AR-15 manufacturers have focused on many things over the years. From accuracy and length, to calibers and even finish options, rifle makers have shifted their focus to many elements of the popular AR-15. One of the most-recent points of focus, and I believe to be most interesting, is weight. The AR platform in its most-common state sits in the 7-pound range. While this will not require a body building regiment to manage, it can be unwieldy over a long period of time. The solution in many cases has been a dramatic "skeletonizing" of rifles. While some are drawn to the aesthetics of this look, it is a shortcut that brings its own collection of issues. Enter the designers at 2A Armament and their new Palouse-Lite forged receiver set.

The set is designed to be a part of the company's new Rifle Builder Series. This series is a collection of high-quality components designed to provide the AR builder quality part options at affordable prices. While the receiver set and other items are designed to be sold individually to allow the shooter to custom-build a rifle, the team at 2A Armament has assembled a rifle to demonstrate what a finished product can be, and the Palouse-Lite will be a "buildable" option from 2A Armament within the Builder Series lineup. With a polite request they were happy and quick to send it out to me to get a closer look.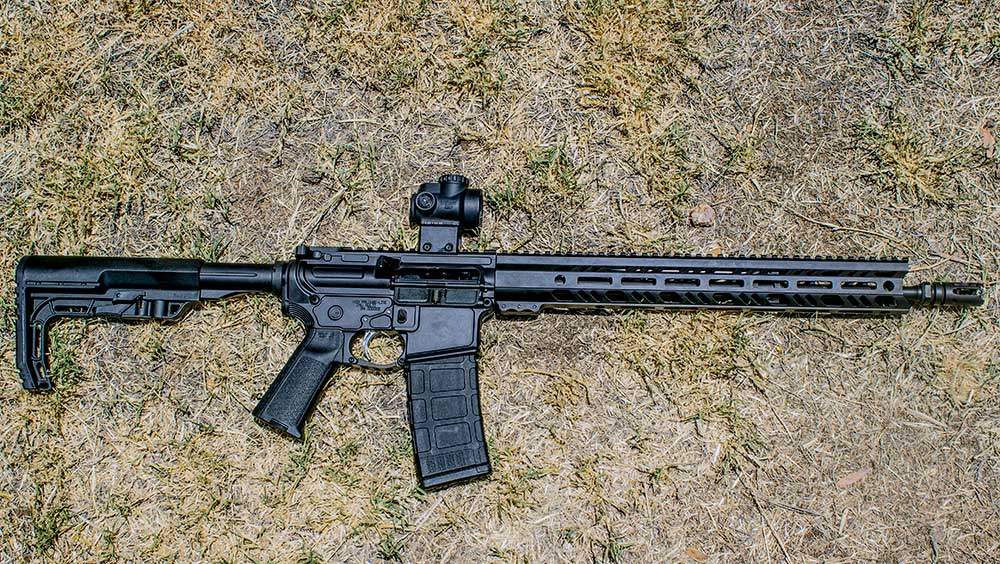 Cracking the box open, my first impressions of the gun were very positive. In short, it is really a great-looking gun. It is rich with well-designed lightening cuts, which give it a very high-end feel. The cuts are not overwhelming, however, and don't make the design obnoxious. The core of the rifle is the receiver set. It is forged then machined from US-sourced 7075-T6 aluminum. It has a standard bolt catch pin, trigger guard pin holes and trigger pin sizing. The upper receiver features M4 style feed ramps as well as upper and lower tension screws. This is a great feature, as it eliminates the wiggle sometimes experienced between upper and lower receivers without a tight fit.

The upper is topped with a Picatinny rail for mounting optics and back up sights. The set has been bead-blasted and hard-coat anodized black to give it its final good looks. The full Palouse-Lite rifle included a 416-R stainless steel barrel with a nice QPQ Nitride finish. It has a 1:8-invh twist and included a 1/2x28 TPI thread for muzzle devices or suppressors and is topped off with a 2A Armament T3 steel compensator. The gas block is a .625-inch steel low-profile unit. Even small details were not overlooked as they included an 11-degree target crown on the barrel. The BCG for the gun was 2A's very own Full Mass Mil-Spec BCG. This is a unique carrier designed with an emphasis on enhanced weight distribution. By relocating the bulk of the carrier mass to the tail, the FMC keeps the firearm in a more balanced state.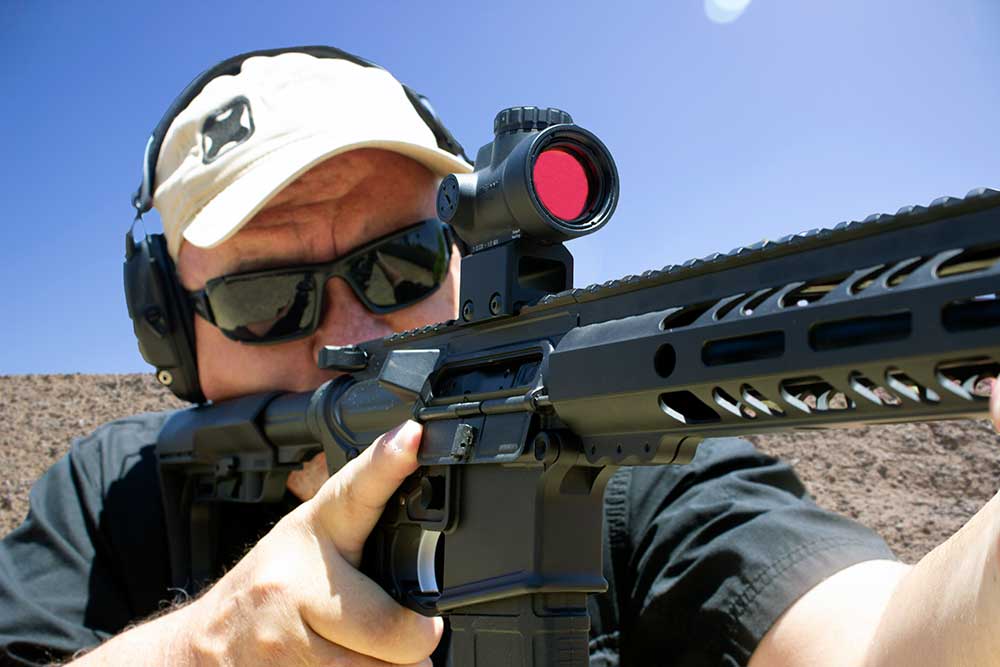 Each handguard is an American-made, certified 6061-extrusion with an aluminum barrel nut, M-Lok mounting solutions and integrated front and rear QD mounts. Stock-wise, the 2A Armament Palouse-Lite came with a Mission First Tactical Minimalist stock set on a 2A Armament billet five-position buffer tube. This gave me a solid span of length of pull ranging from 33 inches or extended out to 36.5 inches. The grip for this gun was the ever-popular Magpul MIAD Grip. Last but not least, the company included a solid-functioning ALG-ACT trigger group. Before I seated the mag, the gun only weighed an incredible 5.4 pounds. 

The only thing more enjoyable than getting a new rifle in is taking it out to the range for a test drive. The Palouse-Lite saw a little extra excitement because of the light weight and affordable nature of the gun. The only thing I would add is my well-worn Trijicon MRO as the optic. It is lightweight with a great field-of-view, which would allow me to get the most out of my time with the rifle. First impressions of the rifle were that it is definitely lightweight, making it an easy-to-handle shooter. It would make long days on the range or in training more enjoyable. This, combined with its compact size of just over 33 inches collapsed, made it a very comfortable carry rifle.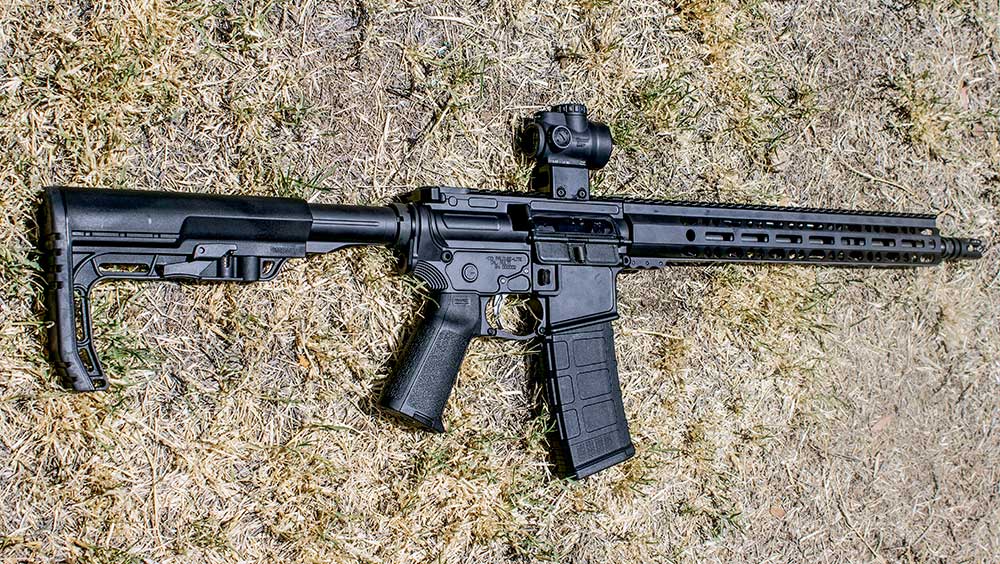 Regardless of weight, accuracy is important, so job one was to shoot groups. After zeroing the rifle at 100 yards, I fired five-round groups. While nobody is making claims about this gun being a sniper rifle, the groups were very solid with the best being just over 0.75 inch, which is impressive! Moving forward, the rifle ran well on near-far drills, as well as a variety of barricade drills. Once again, the lightweight nature of the gun really shined! At the end of the day, I only experienced one malfunction that could easily be attributed to me burning off the lube I had applied before the day started. 

Your choices in the AR-15 market are many. From exotic to plain, there is something for everyone. If you are looking for a solid-performing, lightweight and good-looking rifle, I would suggest a good, long look at the Palouse-Lite.



2A Armaments Palouse-Lite Specifications

2A Forged 7075 Upper
2A Forged 7075 Lower
Mission First Minimalist stock
2A five-position billet buffer tube
Magpul grip
ALG Trigger
2A Full Mass Bolt Carrier Group
2A Lightweight profile 5.56 NATO 16-inch barrel
2A 15-inch M-Lok handguard
2A T3 Steel Compensator
BCM Gunfighter charging handle
Weight: 5.3 pounds
Length: 36.5 inches extended and 33 inches collapsed
MSRP: $1,699