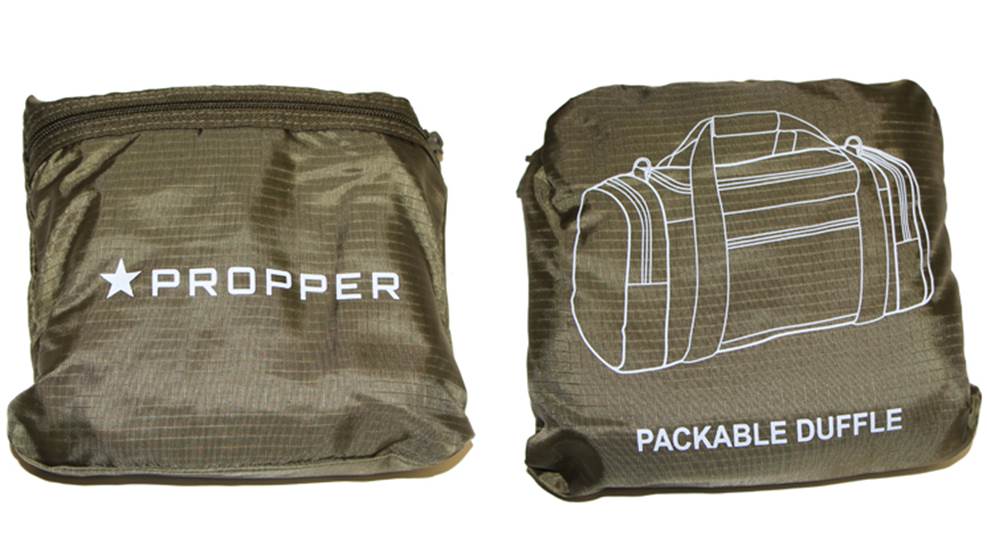 Now here's an ingenious idea. The folks at Propper have come up with a solution that's the answer to a problem you might not have realized you had. If you've ever gone to a trade show, gun show or other such event and picked up more than you realized, this is just the thing.
Propper's Packable Duffle Bag expands to 13 inches by 20 inches by 12 inches, representing over 51 liters of storage capacity, yet packs down to 8 inches by 7 inches by 1 inch, roughly the size of a paperback book, when empty. This duffle is just the thing if you've ever gone on a trip and picked up too many souvenirs, gone to a gun show and bought more than you could handle or just wanted a more-sturdy way to carry your groceries home.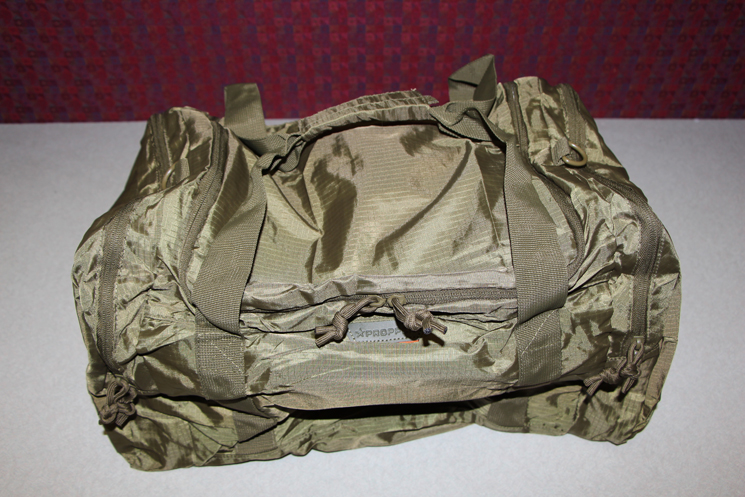 There are tradeoffs, of course. This isn't going to  carry 100 pounds of gear all day long - but it's not made to do that. While it is water repellent, it's not waterproof - but, again, it's not meant as a submersible. What it *is* made to do is pack down real small when you don't need it, then open up to carry a goodly amount of gear when you do.
Whether you're bringing it along to a gun show to carry home extra parts or magazines or keeping it with your bug-out bag in case you need to divvy supplies up, it won't take up a lot of room when stowed. Open it up, and a large central area flanked by two smaller side compartments gives plenty of room.
MSRP: $34.99. Available in black, olive drab green and coyote brown.