With all of the recent tumult, I thought it would be a good idea to have some sort of night-vision device handy lest I need to defend my family, home or neighborhood when trouble usually shows itself, which is to say: at night. So, I went online and searched for various options. After recovering from the immense sticker shock, I realized I lack the financial resources to purchase military-grade night-vision, which starts at about $5,000. I've used such devices, like the PVS-14, on various nighttime hog hunts, and I know how good they are at turning night into day, but man oh man are they expensive.
That narrowed my options, so I looked at the more affordable products on the market. Bushnell's newest night-vision monocular was intriguing and much more reasonably priced at $359.99, so I decided to check it out.
The Equinox Z2 is available in 3x30 mm, 4.5x40 mm or 6x50 mm variants. I went down the middle with the 4.5x40, which offers a nice combination of portability and zoom for observation at ranges of up to 500 yards—more on that later. It can be used during the day or in a moderately illuminated area at night with the objective-lens cover on (there's a pinhole in the cover to limit the amount of light entering the optic). The controls are intuitive and easy to figure out, but I do recommend reading the online manual to ensure you know how to operate the many features of the optic.
It has an image intensifier and is fully digital, so a lack of ambient light will not cripple it. Like all NVDs, it needs some ambient light, but not a ton—you will absolutely be able to use it on a moonless or cloudy night, although its effectiveness and effective range will be diminished. Still, in can be used and remain useful in near-total darkness. The image can be either the green hue we all remember from the 1990s and early 2000s or the more current black-and-white, and switching between the two is easy.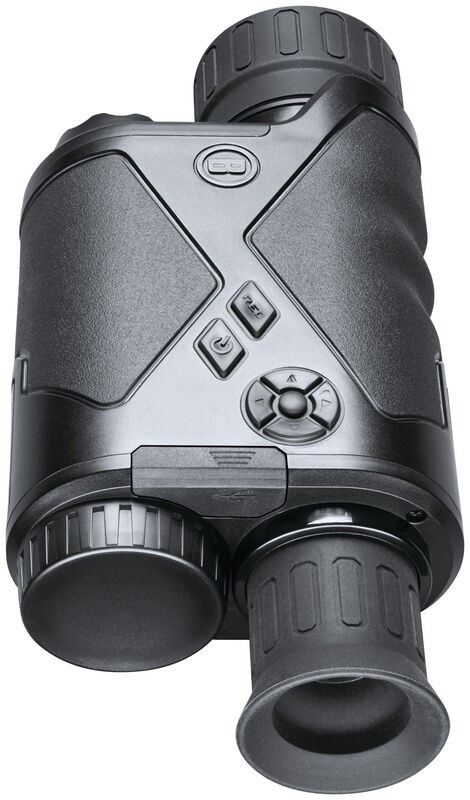 The unit is capable of streaming and recording HD video and is Wi-Fi enabled to connect to other devices. This is more than a mere way to share cool green-tinted night-vision images with your friends on social media. You can mount the Equinox Z2 on a tripod and have it stream to a monitor, allowing you to use it as a fixed observation point to watch parts of your property without being physically present or having to hold the device for long periods.
The negatives I encountered are entirely due to the Equinox Z2 being what it is meant to be—an affordable night-observation optic—rather than a military-grade device. This is not a PVS-14. You won't be able to see as clearly as a multi-thousand-dollar NVD. The image is not nearly as sharp, battery life is less (a claimed 3 to 5 hours, but I found it to be closer to 2 hours in the night mode). While I didn't have a 500-yard clearing to test the device, I didn't need one to see that it works best at ranges inside of about 150 yards. I'm sure it's possible to see things at 500 yards with the Equinox Z2, but it would be very difficult to identify what it is you're seeing at such ranges. That said, if you're comparing the Equinox Z2 with one of the super-expensive options, it will lose every time. But if you compare it with other products in its price range, it stacks up quite well.
So, if you want military-grade NVDs, start saving or sell a kidney [Editor's note: Please don't. We're pretty sure it's illegal, and it's awfully messy, too]. They are indeed amazing devices and probably worth the money if you have it. If, like me, $5,000 is a bit much to spend on a single optic that's really only useful at night, the Bushnell Equinox Z2 is a perfectly acceptable—and indeed quite useful—compromise that you'll be glad to have on a dark, moonless night when trouble's afoot.