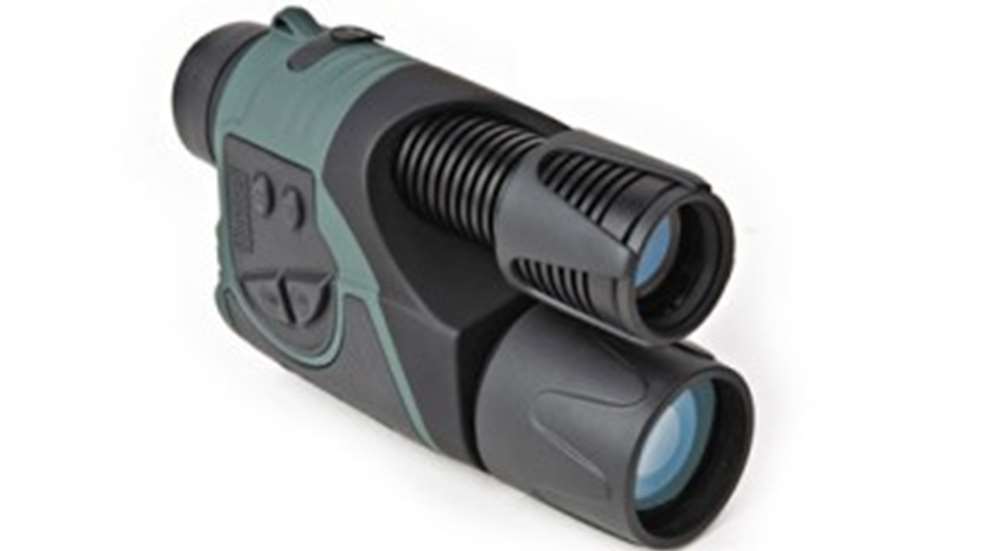 Whether you're trying to identify the four-legged culprit raiding your garden at night, or determining if the authorities need to be called, the 5x42 mm StealthView is a viable option.
That mysterious bump in the night from somewhere outside the house, loud enough to wake you, can be nerve wracking. Was it alarming enough to turn on all the lights? Should you call the authorities, or wait to see if you hear it again?
We've all wrestled with those questions when an unexplained noise rouses us from a sound slumber. There's nearly always a simple explanation, like a deer running into the patio furniture, raccoons feasting on the trash or a neighbor's dog chasing your cat. Regardless of the source, getting back to sleep is going to be tough.
Night vision sounds like the answer, but it's important to understand the cutting-edge, see-in-the-dark optics used by law enforcement and our military are not available to the public. Despite the fact you can't expect the same performance from any of the consumer versions available today, the units are selling well.
According to Bushnell, its StealthView 5x42 mm is very popular with homeowners interested in watching wildlife after dark from the comfort of their porch or varmint hunters who work after dusk. There are plenty of other applications, like figuring out which neighborhood dog is knocking over your garbage cans and whether that noise really was your car door opening.
With a set in hand, my backyard deer easily came into focus quickly on several very dark nights. Thanks to an integral low-power infrared transmitter that's active when the unit is on, even in a completely dark and windowless room, signs and labels were easy to read at 10 feet.
The 5x magnification and manual focus, however, made the StealthView 5x42 mm anything but easy to use in the house. With an effective range of 600 feet and magnification, I also seriously doubt that's what the company had in mind.
Don't get me wrong. They work in a building, but because the unit collects available light on an internal CMOS sensor, which is in turn intensified and displayed on the black-and-white monocular, when there's a roof overhead the image gets a little noisy. And if there is a bad guy in the house, he'd spot that light beaming from the tube onto your face long before you could hit the brightness control.
But that's not what the StealthView was designed for. At medium to long ranges they worked better than most Gen. 1 night-vision optics I've tested. If things get a little too gray at distance, you can also touch a momentary switch that increases the infrared transmission to clear things. It too worked well.
For the average homeowner it's a great alternative. The units are water resistant, operate on six AA batteries and even have a video output jack just in case you want to watch the festivities unfold on your TV or computer screen. The unit also has a tripod mount so you can turn it on and retreat to the comfort of your easy chair.
The only complaint I have is minor, but annoying. The circuit doesn't seem to power down after a certain period of time like most of today's electronics. That might be a deliberate design for TV monitoring, though. Battery life is eight hours if you don't boost the infrared output.