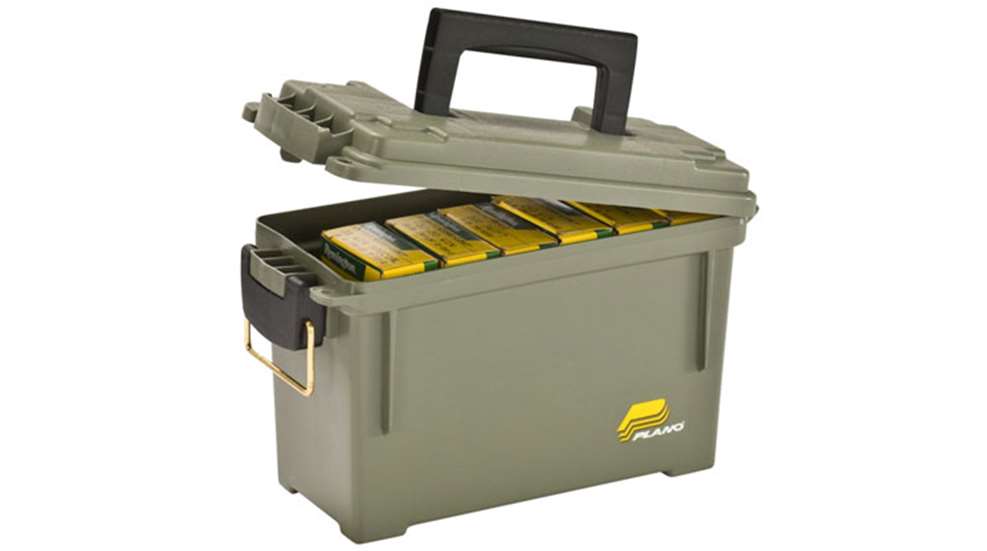 If you've ever had to move a large quantity of ammunition, you can really appreciate a sturdy ammo box. Sure, the .30- and .50-caliber cans are great, but they're heavy, hard to open (especially if they've been sitting...) and come in unknown condition.
Plano's Ammo/Accessory Box is a similar storage method for ammo that lessens some of these qualities. They're about the same price as comparably-sized surplus cans, but are new manufacture, lighter and come with a latch that makes opening and securing the box simple—there's a molded section for a padlock if so desired, and with the prices of .22 LR these days... In addition, they're stackable and come with a seal like their military-surplus counterparts, so you get all the benefits with none of the drawbacks.
Whether heading out for an extended range session or looking for long-term storage solutions for ammo, the Plano Ammo/Accessory box is an inexpensive option. If, like some people that will remain nameless (certainly not your author, nossir) you are of the, ahem, OCD-affected, these boxes make excellent media for separating your ammunition by caliber. And bullet weight. Not that I get that specific...
MSRP: $10.99.