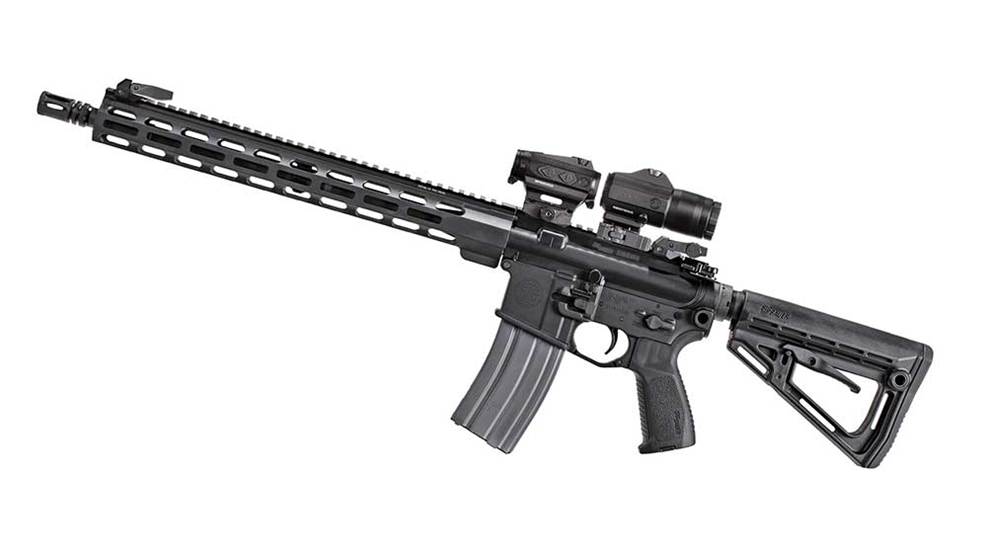 The Philadelphia Police Department—the fourth largest in the nation with more than 6,300 sworn officers protecting 1.5 million citizens—has adopted the SIG Sauer M400 Pro Rifle for its SWAT team. The AR-platform rifle has a direct-gas-impingement operating system, full-length free-float M-Lok handguard, enhanced SIG trigger, six-position telescoping stock and rotating lock bolt.

"As one of the largest municipal police forces in the country, and the first department to establish a fast response tactical team, the Philadelphia Police Department's choice of the SIG Sauer M400 Pro rifle for their SWAT operations clearly shows the quality and reliability of the rifle for specialized enforcement purposes," said Tom Jankiewicz, executive vice president of law enforcement sales at SIG Sauer. "We are honored that this prestigious department has chosen the SIG Sauer M400 Pro Rifle, and we look forward to serving the Philadelphia Police Department, and their SWAT operations, to help them carry out their mission to protect and serve the citizens of Philadelphia.

The rifle is chambered in 5.56 NATO, has a 16-inch nitride barrel with a 1-in-7-inches twist and SIG Micro-light gas block. It ships with an aluminum magazine and weighs 6.5 pounds. They also come with SIG Flip Up Locking sights.

Jankiewicz added, "…the SIG Sauer M400 Pro is becoming the choice of police departments across the country for their special tactical operations. It's designed to exceed military standards with features that are most requested by law enforcement agencies, is engineered to be the most accurate and reliable rifle in its class, and can be quickly and easily deployed in extraordinary enforcement situations."

In September 2018, the Detroit (MI) Police Department SWAT team also selected the M400. The law-enforcement agency there is composed of roughly 1,600 uniformed officers who patrol 12 precincts within the city to protect and serve its nearly 700,000 residents.