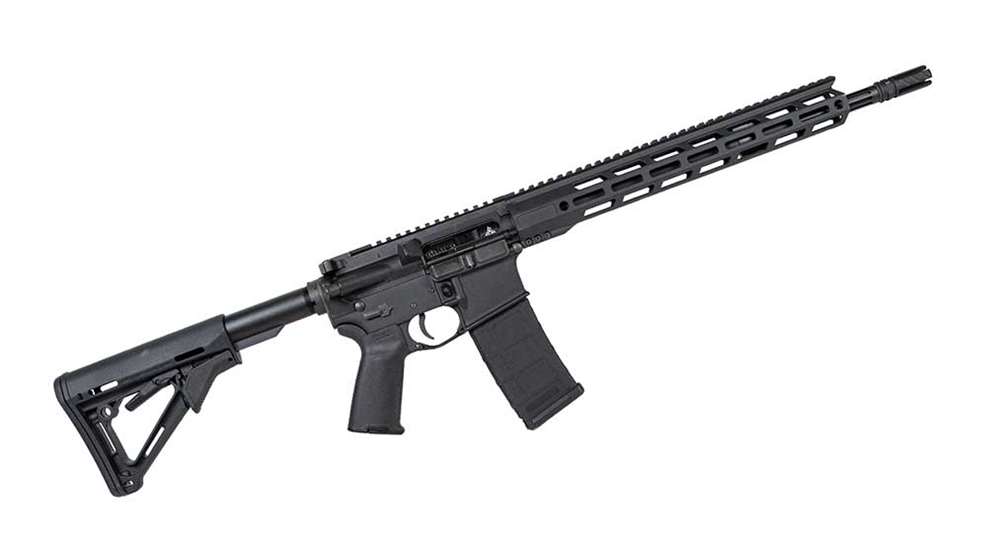 The Broken Arrow (OK) Police Department has purchased RISE Armament's new Watchman law-enforcement rifles for its Special Operations Team. Chambering selected was .223 Wylde, although the company also offers a .300 BLK version built for law-enforcement duty.

The rifle features the company's CB-160 barrel—constructed from 416R stainless steel, with a 1:7-inch twist and 1/2x28 TPI threads for muzzle devices—that has become popular with competitive shooters. The gun ships wearing the firm's four-prong, advanced flash hider with a design tailored to reduce flash yet minimize the audible "ring" other versions often create.

"We're proud to provide our officers with RISE Armament rifles," said Sergeant Brad Klingenberg, Broken Arrow Police Department special operations team commander. "We are impressed with the rifles' quality and the engineering behind them. They're real tack drivers, and the price makes them an incredible value."

"RISE Armament's number-one mission is to make a lasting difference," said Chris Stratton, sales director at the company. "We launched our law-enforcement division to make sure officers and citizens are better protected, so we're honored we're able to make that impact so quickly in Broken Arrow, our own community."

RISE Armament is based in Broken Arrow, a suburb of Tulsa and fourth largest city in Oklahoma with more than 100,000 residents. The police department's Special Operations Team consists of two groups, the Crisis Negotiation Team and Tactical Team—the latter featuring 20 highly trained officers, according to the city's website.

The Watchman was developed with input from SWAT/SOT/SRT and patrol officers, military snipers, firearms instructors and competitive shooters. The final result is a rifle that combines the functionality, dependability and affordability that make it an ideal entry team candidate, yet it's a firearm equally adept at squad car duty. The .223 Wylde chambering makes is accurate when digesting both .223 Rem. and 5.56 NATO cartridges.