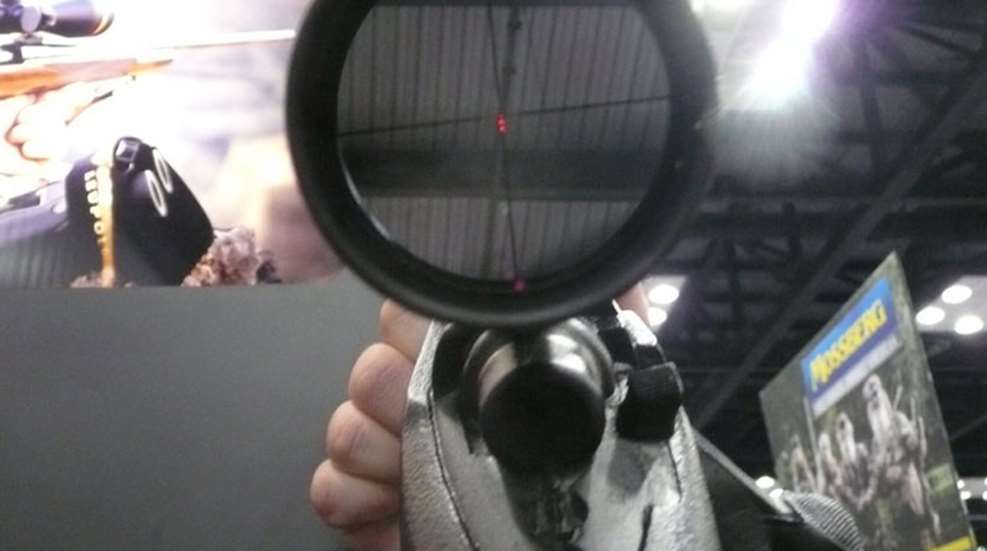 Stopped by to see the good folks at Leupold at the show and some of the company's new products on display. They have two new scopes similar to the 4-24X reviewed at Shooting Illustrated last year.
The first scope is a VX-6 similar to the scope reviewed, except the reticle now has lighted strada delineating distance and windage for holdovers. It looks almost like a runway leading you straight to your target, and comes with magnification of 7-42x56 mm.
The second scope (pictured) is the VX-R with the FireDot MultiDot reticle, a new version with a very neat addition. Three lighted red dots denote the set-point (200 yards), which two additional red dots denote the point of aim at 300 and 400 yards, respectively. The scope is designed to work with most common mid-caliber centerfire rounds (.30-06 Spr., .308 Win., .300 Win. Mag., etc.).