Magpul, a leader in polymer and composite high-tech firearms accessories and gear, is now shipping three new products to add to your tool box: The PMAG 30 AUS Gen M3, PRS QD Footman's Loop and M-LOK Tape Switch Mounting Plate. All are made in the U.S. and meet the strict quality standards of products that bear the Magpul name.
The PMAG 30 AUS Gen M3 is a 30-round 5.56x45 NATO polymer magazine for Steyr AUG/F88/F90 compatible weapons that features transparent windows so users can easily approximate the number of remaining rounds. In addition to the windows, users achieve visual verification of round count by viewing a high visibility indicator coil on the spring and numerical markers on the magazine body.
The PMAG 30 AUS Gen M3 is constructed with a USGI-spec stainless steel spring, four-way anti-tilt follower and constant-curve internal geometry for reliable and steady feeding. Due to the low-profile ribs and intensely textured front and rear panels users are given a confident grip in a variety of environments. The GEN M3 features an easy to disassemble flared floorplate to help in extraction, handling and easy cleaning.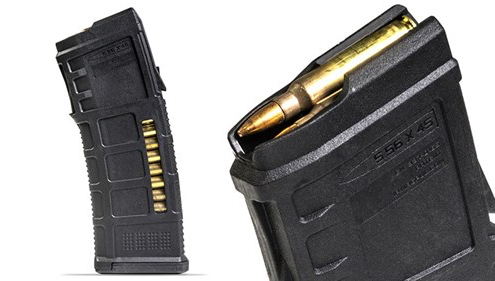 The M-LOK Tape Switch Mounting Plate is a high quality polymer mount designed to attach Insight PEQ pressure pads on M-LOK compatible systems. It's lightweight and rugged, and the M-LOK recoil lugs and T-nuts make for a dependable and secure mounting system.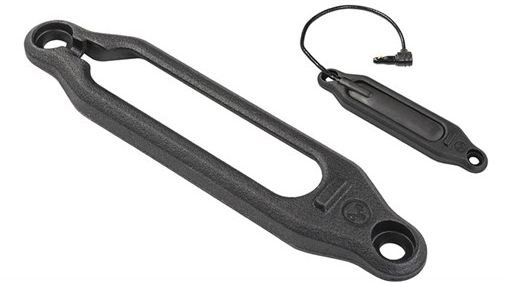 The PRS QD Footman's Loop is an easy-to-install machined aluminum replacement sling mount for the original PRS stock. Along with a push-button QD swivel, the PRS QD features a 1.25-inch footman's loop for direct attachment of webbing. If you want a new degree of sling mount versatility for your precision rifle platform, get the PRS QD Footman's Loop.