by
posted on January 24, 2020
Support NRA Shooting Illustrated
DONATE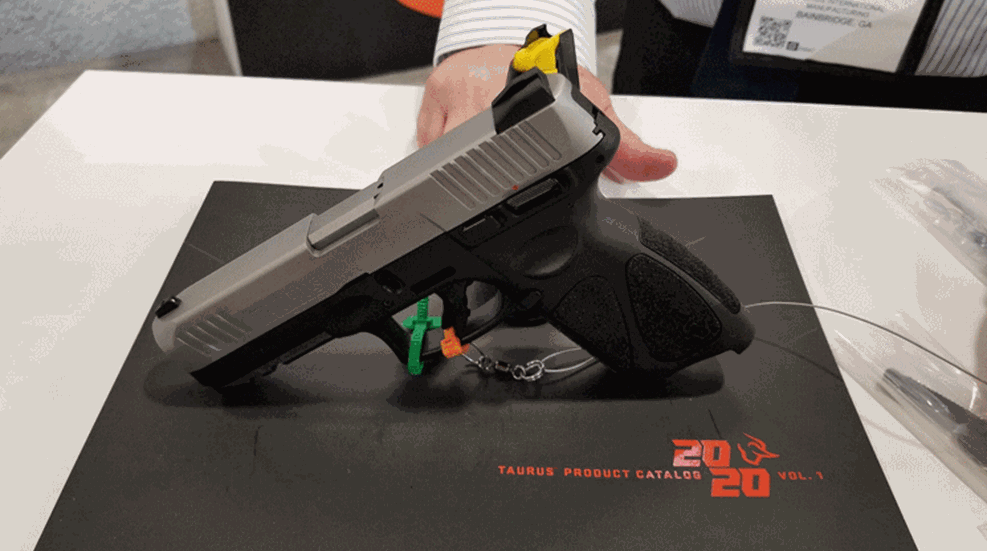 For SHOT 2020, Taurus is highlighting the newest full-size 9 mm pistol addition to their line-up, the G3. It's a polymer, striker-fired pistol related to the popular compact G2S, but now in full duty size.
As compared to the G2C, the G3 adds up to five rounds of extra capacity with 17-round extended magazines available along with 15- and 10-round flush-fit options. Those magazines are compatible with the G2C though they'll stick out a little.
G2C holsters and other accessories also work with the G3 as long as they can accommodate the G3's longer slide. That makes the G3 an excellent full-size training, range or home-defense gun to match the G2C—and that is, in fact, Taurus's aim with this release. The G2C is a great size to carry, but it's not the most fun to shoot all day or weekend in a training class or competition shooting match. With the G3, you can have a more comfortable to shoot gun that is a bit larger, but otherwise identical to your G2C.
Previously, the only option for a full-size polymer handgun from Taurus was the hammer-fired, double/single-action TH9. In the semi-automatic pistol world, Taurus has primarily focused on the compact concealed-carry market when venturing outside of its venerable 92 and 1911 lines.
The G3 is slightly smaller and lighter than the TH9 and more importantly has the single trigger-press characteristic of striker-fired guns. At the same time, the G3 doesn't require giving up the ability to press the trigger a second time even if the slide doesn't cycle. For added peace of mind in place of the heavier first trigger press of a double/single-action gun, the G3 includes a manual safety.
The different models of the G3 are primarily variations in slide finish and frame color, with different combinations of magazines that ship with the gun. G3s with matte stainless slides have an MSRP of $360.70; guns with matte-black slides MSRP at $345.23.