by
posted on January 22, 2020
Support NRA Shooting Illustrated
DONATE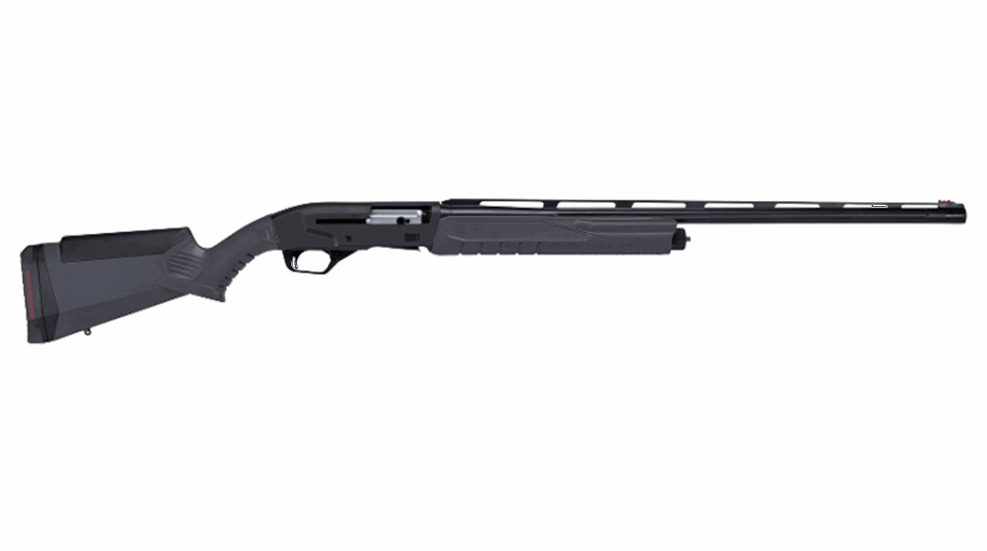 Savage has been in the shotgun market for practically forever, but seldom in the semi-automatic business—until now. For 2020 the vaunted riflemaker offers a shotgun that's intended for hunters, but would serve just fine as a home-defense shotgun.

In essence, it's a 8-pound gas-action semi-automatic with a 3-inch chamber, 28-inch barrel and a synthetic stock. It holds 4-plus-1 rounds and wears a stock that's adjustable in length-of-pull and comb-height by way of a Monte-Carlo-style stock. This is a notable feature because shotgun shells and slugs can recoil as much as proverbial elephant guns, and a great fitting stock is the best way outside of shooting technique to mitigate recoil. 
The story here, however, is Savage's new gas action, called the D.R.I.V. (Dual Regulating Inline Valve.) It uses gas ports, or valves, to regulate the amount of gas sent to cycle the action so that no matter the size or power of the shell fired, the system sends the same amount of gas to the action bars to cycle it. While this sounds pretty fancy, it's not a new idea, and in fact has been in practice for years by Remington, Benelli ARGO and others. Nonetheless, Savage's version may do it better—only time will tell.   
The gun looks unique thanks to a fluted barrel. With a matte Melonite finish it looks cool, may reduce weight slightly and protects the metal from rust. The internal moving parts are chrome plated which lends the gun durability and adds to the action's smoothness. In a nutshell, these expensive measures means the shotgun will be fine whether it's in the back of your truck in a bug out bag or in your bug-out boat. Finally, the shotgun features oversized controls so they can be easier found even when the adrenaline races. MSRP: $1,449