by
posted on January 22, 2020
Support NRA Shooting Illustrated
DONATE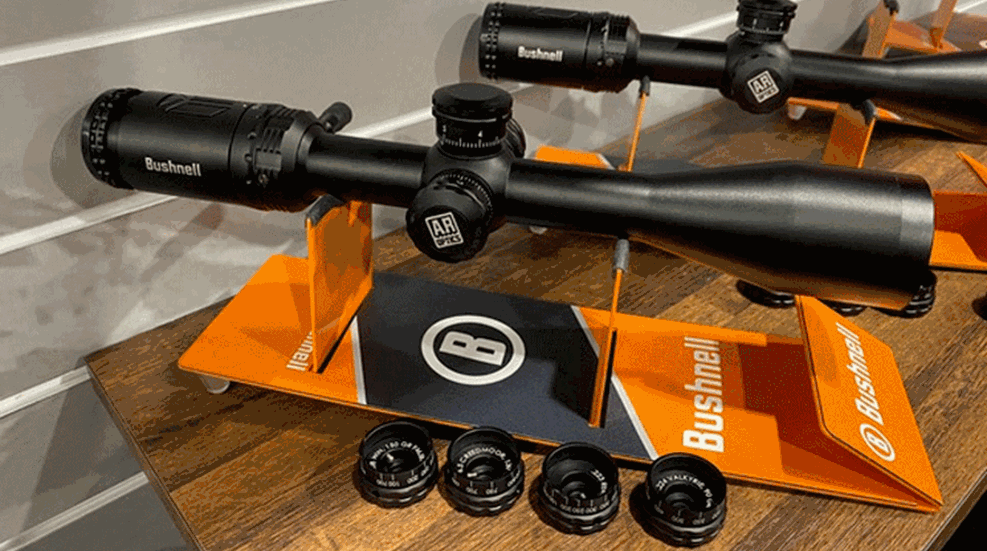 It used to be that tricking out a tactical optical sight for an AR was simple. This was partly because there was really nothing special to choose from and partly because the standard tactical optical sight for an AR-15 was a red-dot sight. Well, as old Bob Dylan so aptly observed, "The times they are a changing." No longer is the conventional red dot the standard AR-15 sight. In fact, what many shooters are looking for is a general purpose optical sight that will work just as well up close as it does for extended distances. The new Bushnell AR Optics 4.5-18x40 riflescope is just such a sight.
This riflescope looks like a traditional riflescope, but it is loaded with features serious AR shooters will appreciate. For starters it comes with a MIL based reticle, but the 1/10th MIL graduations only run on the horizontal crossfires for wind and moving target holds. There are no MIL graduations on the vertical crossfire because the scope also comes with four dedicated 1/10th MIL turrets for the .223 Remington, .308 Winchester, 6.5 Creedmoor and 224 Valkyrie. You simply zero your scope, install the correct turret and dial for whatever distance you want to shoot.
Another unique feature is the magnification throw lever. It can be large or small—there is an extension that comes with the riflescope—and it even folds down for a more streamlined design. If you are looking for a scope for 3-gun, this feature is ideal. Two versions of this on-inch tubed riflescope are offered. One comes with an illuminated reticle and the other without. Suggested retail prices are $299 and $269 respectively. Though 4.5X is a bit much for close quarters shooting, with a magnification range from there to 18X, this is a very versatile, multi-purpose optic for the AR15.