by
Shooting Illustrated Staff
posted on January 21, 2019
Support NRA Shooting Illustrated
DONATE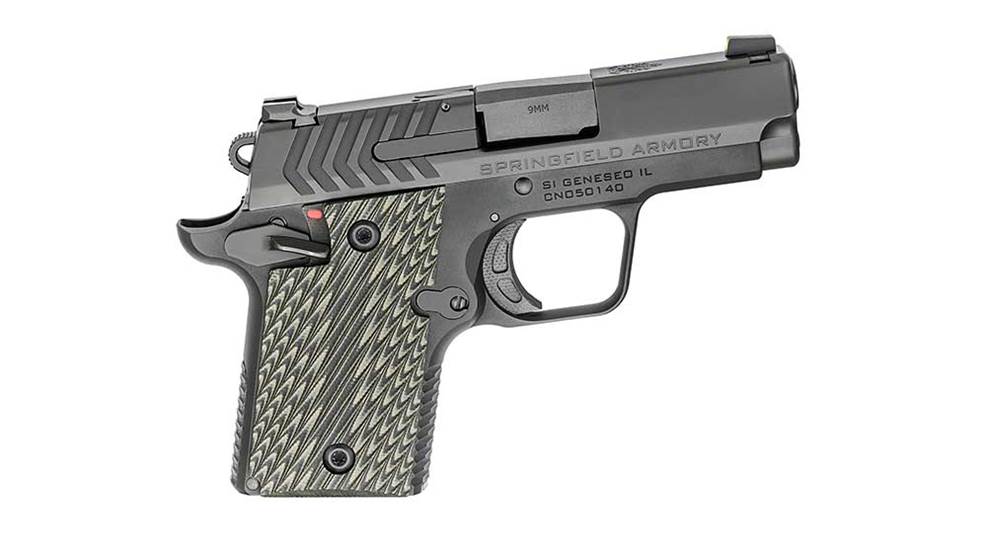 Rolled out in 2018 as a compact, concealed-carry, pocket pistol that featured all the controls of the popular 1911 in a smaller size, the Springfield Armory 911 became a popular option for the expanding concealed-carry market. However, the gun's initial chambering in .380 ACP caused some CCW holders to take pause, due to the anemic performance of the .380 versus 9 mm.
Springfield Armory
addressed those concerns in 2019 with the rollout of its new 911 pistol model chambered in 9 mm.
"When you choose to carry concealed, you need a pistol that's going to seamlessly blend into your daily routine without unnecessary size, weight or inconvenience," read a highlight from Springfield Armory's release on the new gun. "Our newest pistol for 2019, the 911 9 mm, brings you all of the ease and intuitive features that your EDC should have. Unobtrusive, accurate and reliable and now available in 9 mm as a discreet carry and formidable defensive tool."
Of course, initial thoughts on the new Springfield Armory 911 in 9 mm will be on its size comparison to the .380 ACP model, so here are the numbers. The .380 ACP version of the 911 measures 5.5 inches in length, 3.8 inches high and an inch wide. Unloaded, the gun weighs 12.6 ounces. The new 9 mm model of the gun measures 5.9 inches long, 3.8 inches high and an inch wide. Unloaded, the weight of the gun is 15.9 ounces. So, for an increase in power from .380 ACP to 9 mm, consumers have to contend with an extra 0.4-inch in length and about three extra ounces. Of course, magazine capacity is the same for both guns, as the cartridge diameter between the two rounds is the same.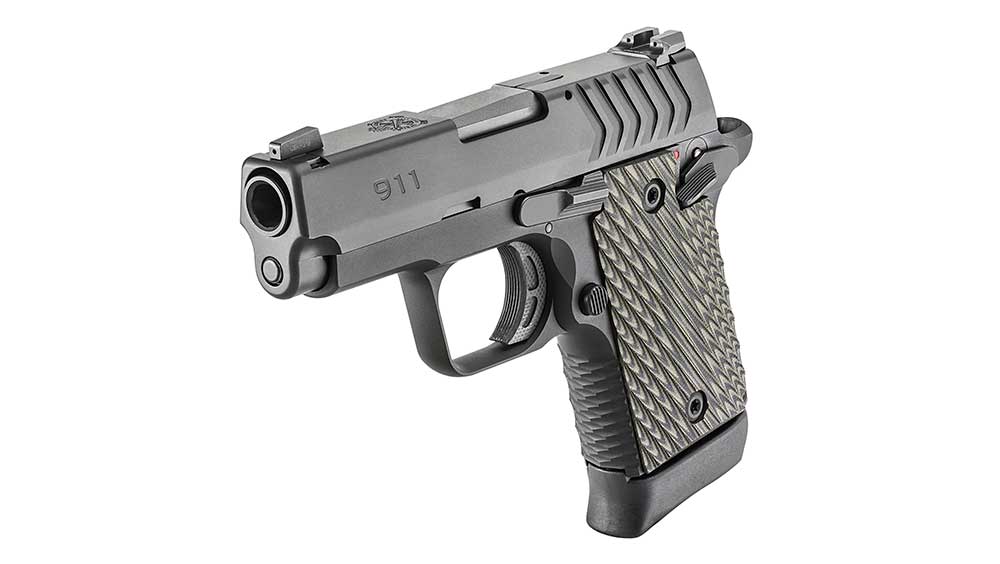 Each Springfield Armory 911 in 9 mm is equipped with many of the same features that made the .380 ACP model such a success. The pistols are built with an accurate, machine-broached barrel, along with a slim, easily concealed slide complete with aggressive serrations at the rear for confident racking. The guns are outfitted with Ameriglo Pro-Glo tritium night sights, along with a ledge-style rear sight that can be easily racked off any flat surface.
The single-action, hammer-fired operating system is actuated by a trigger shoe machined from G10 fiberglass-laminate by Hogue, providing a light, durable trigger that can stand up to continuous use without wearing down. Each gun is outfitted with ambidextrous safety selectors found in the same spot as a traditional 1911 safety. The safety levers feature extended shelves that allow for easy, instinctive activation and deactivation when needed. The guns are also outfitted with Octo-Grip texturing on the front strap and mainspring housing, as well as Hogue Thin-Line grips machined from G10 fiberglass laminate. A loaded-chamber indicator is also included at the top of the slide, allowing users to quickly verify the gun's condition without having to press-check the slide.
Five models of the Springfield Armory 911 in 9 mm are offered at launch, each with different details like Hogue rubber grips, sainless-steel slides or Viridian grip lasers. The pistols ship with one six-round magazine and one extended, seven-round magazine, and suggested retail pricing starts at $659.