by
Shooting Illustrated Staff
posted on February 14, 2019
Support NRA Shooting Illustrated
DONATE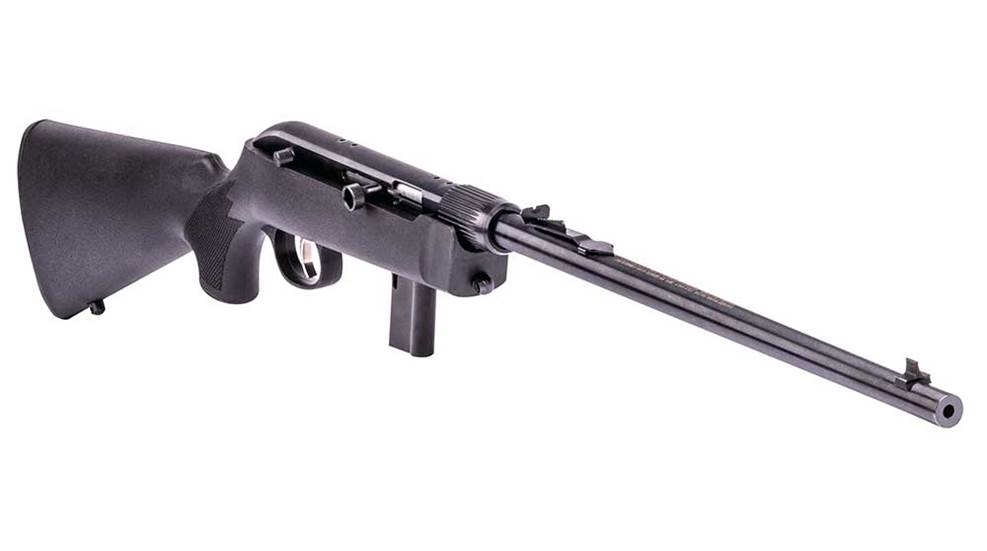 As we found out
in our roundup of affordable .22 LR rimfire rifles
not too long ago, the
Savage Arms
Model 64 is one of the market's most-affordable rimfire rifles, making it a popular choice for first-time shooters, as well as plinkers and hunters looking for an inexpensive field gun. Now, the Model 64 is made even-more desirable in a new-for-2019 Takedown variant that allows users to easily transport and store their rimfire in compact range bags or hiking packs.
Made by Savage Arms Canada, each Savage Arms Model 64 Takedown features the same dependable, blowback action as the original and is also fed from the same 10-round detachable magazines. The blowback action is paired with a carbon-steel barrel measuring 16.5 inches long, rifled with a 1:16-inch twist rate and treated with a matte-black finish. It's a new feature on the barrel that allows this gun to be broken down easily and stashed in a compact bag. The barrel attaches to the receiver with a barrel nut, and the nut includes a knurled, textured surface that allows users to easily loosen the barrel from the receiver, breaking the gun into two components.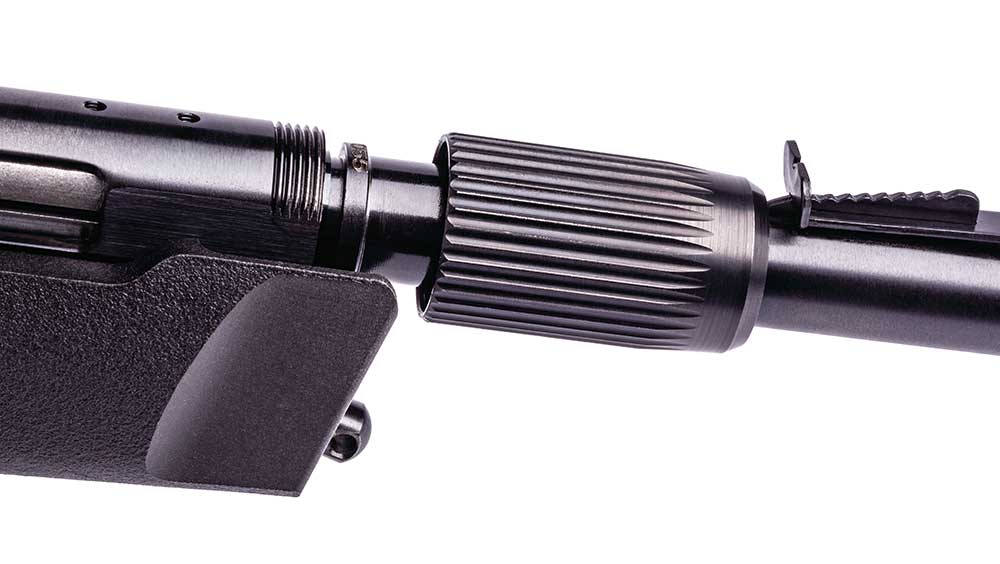 The two halves of the Savage Arms Model 64 Takedown are easily stashed inside the included Uncle Mike's Bug-Out Bag, a compact pack that features hook-and-loop straps that secure both parts of the gun for secure transport and storage. To get the gun into action again, simply thread the barrel onto the receiver and tighten the barrel nut until secure. Both the front and rear sight on the Takedown model are located on the barrel, ensuring that zero remains the same when using irons. For those looking to add an optic, the top of the receiver is drilled and tapped for mounts.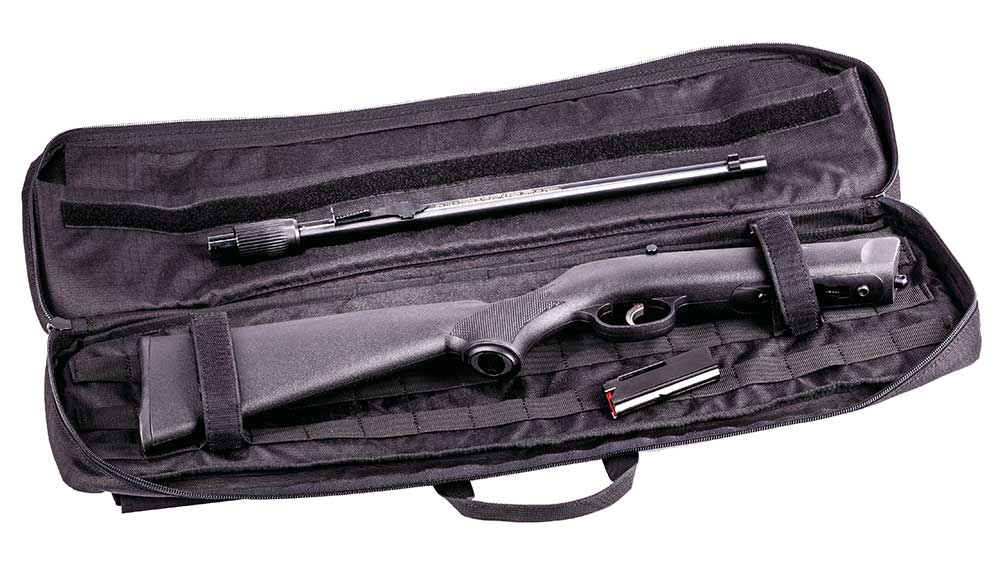 Available in .22 LR only, each Savage Arms Model 64 Takedown measures 36.25 inches long and weighs 4.5 pounds, unloaded. Trigger-pull weight measures 3.75-4.25 pounds. Other features found on the rifle include a synthetic, matte-black stock complete with a textured wrist for enhanced grip, as well as sling-swivel mounts at both the front and rear. Two models of the rifle are available, one each for right- and left-handed shooters. The suggested retail price on the gun is $249.