by
Shooting Illustrated Staff
posted on February 9, 2019
Support NRA Shooting Illustrated
DONATE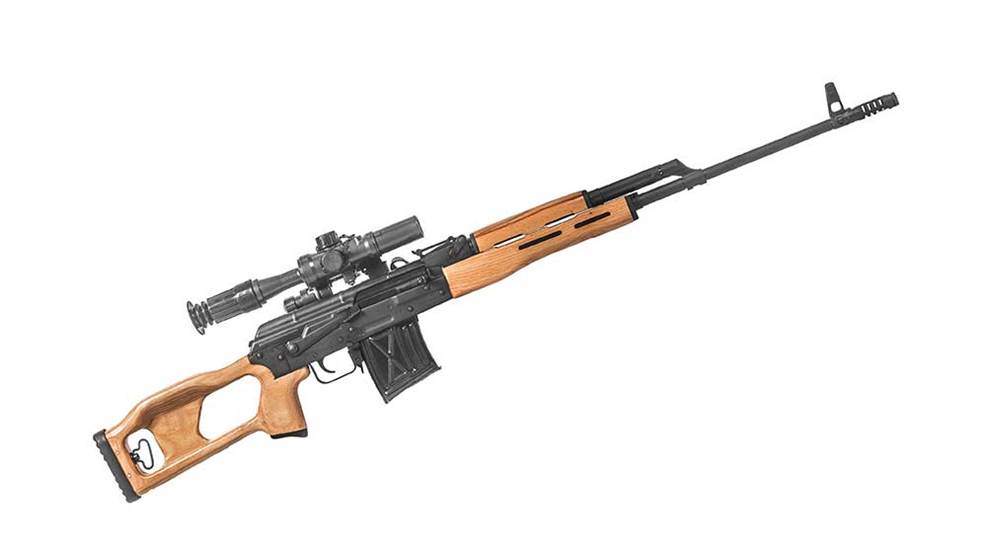 Few rifles are as easily recognized as the classic Dragunov SVD-63 sniper rifle used by the Soviet Union, and the rifle remains in service to the present day. Though some external similarities cause firearm fans to consider the Dragunov as a variant of the AK rifle, the gun actually features an entirely different design, including a short-stroke gas piston and a two-position gas regulator. Romania developed its own precision-rifle platform after deviating from the Russian Dragunov design, calling it the PSL 54. Now,
Century Arms
is importing limited quantities of the Romanian PSL 54 rifle for the American market.
"We haven't brought in the AES10B or PSL rifles in many years. AES10B availability has dried up due to a lack of the parts kits used to build them and surplus PSL rifles are being sent to other parts of the world before we are able to acquire them," said William Sucher, the company's vice president of business development. "We have continued to look for a solution for the American market due to the high demand for these models even though the days of low-priced surplus options are long gone. After reviewing all options and working with the manufacturer, we were able to acquire and bring in small quantities of these as newly manufactured rifles, albeit at a higher price, but still uniquely rare and desirable."


Rather than being a standalone, short-stroke gas-piston design, the Romanian PSL 54 is actually built on the same receiver and operating system as the RPK, which is also being imported through Century Arms as the AES10B. The receiver is paired with a four-groove, chrome-lined barrel complete with a 1:10-inch twist rate. Like the Dragunov, the Century Arms PSL 54 is chambered in the iconic and powerful 7.62x54R cartridge. To mitigate muzzle rise and felt recoil, the rifle's barrel is topped with a muzzle brake. Also included is a skeletonized, thumbhole-style laminated stock, as well as a slotted, wood-laminate handguard. Each rifle is also topped with a Russian-made 4x24 mm PO optic. The guns are constructed with a reinforced front trunnion for enhanced durability.
Manufactured exclusively in Romania for Century Arms, the PSL 54 features an AK-style selector lever on the right side of the receiver, as well as adjustable iron sights. Each rifle ships with a 10-round magazine, and the suggested retail price on the gun is $2,199.99.